This Week In Trailers: When You're Strange, 9 To 5: Days In Porn, 4 3 2 1, EV, The Exploding Girl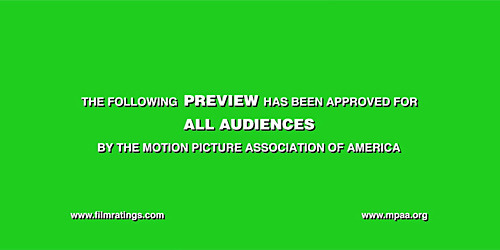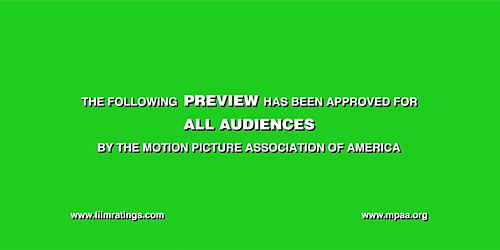 Trailers are an under-appreciated art form insofar that many times they're seen as vehicles for showing footage, explaining films away, or showing their hand about what moviegoers can expect. Foreign, domestic, independent, big budget: I celebrate all levels of trailers and hopefully this column will satisfactorily give you a baseline of what beta wave I'm operating on, because what better way to hone your skills as a thoughtful moviegoer than by deconstructing these little pieces of advertising? Some of the best authors will tell you that writing a short story is a lot harder than writing a long one, that you have to weigh every sentence. What better medium to see how this theory plays itself out beyond that than with movie trailers?When You're Strange TrailerBruce McCulloch of The Kids in the Hall did a sketch about The Doors that really put things in perspective to me as a listener of the band. I was a listener, sure, but I don't think I understood. It was a comedic goof on the fanaticism surrounding the band but, as with a lot of comedy that works, it had some truth to it.
Sometimes it takes a different interpretation to flesh out a subject when you're talking documentaries and I think this trailer shows you an angle you never considered if you were a casual fan like I am. Take I Am Going To Break Your Heart, the Wilco documentary by Sam Jones. It was a documentary that contextualized the band's musical process but it also gave the group some distance by playing through some of the musical numbers. It stands, in my mind, as one of the most solid musical documentaries and raised the bar for how others use the documentary medium to tell a musical tale.
Enter this trailer into the fray.
Director Tom DiCillo gave us the Brad Pitt epic Johnny Suede, the genuinely good film Living In Oblivion starring Steve Buscemi, and, now, curiously, a film that looks to take a direct look at The Doors. Yes, Oliver Stone gave us Val Kilmer's best performance on film, second only to Real Genius, but watching Jim Morrison walking slowly on the horizon with Johnny Depp narrating in the background with the fuzz of a guitar playing threateningly underneath it all? Electrifying.
Flash from Morrison walking on an open road to flipping out inside a car. The music rages as we move on. Morrison philosophizes on the nature of stardom, his face looking serene and delicate, before we see him just flopping on the ground in front of thousands. The era of rock was now and Morrison is the center of the attention. From news footage of some fuddy-duddy declaring war against Morrison to Jim getting arrested, there is electricity surrounding this band's acceptance that comes across. To put it another way, there doesn't seem to be another band today that could both fuel the ire of law enforcement but be so beloved by thousands. (Insane Clown Posse come close, though, so my apologies to Juggalos everywhere)
The last third of this trailer does exactly what it should and that's to showcase the music. From the performances, to their antics off stage, to the blizzard of fandom that followed, the scenes cut together with the music just works wonderfully. I was only a marginal fan before seeing this trailer but, like great trailers are able to do, watching this engenders excitement to see if this will tell a well-rounded tale that will leave people with a better understanding of a man who burned out too soon.
EV Trailer
There is a lot to be mined with regard to figuring out how reality television is changing our media landscape.
From a show about chubby people crying and letting their man boobs flop wildly for our amusement, to a program based on a guy where he can road test handfuls of women as we look on in amazement by the mentally shallow women who couldn't care less, there seems to be an endless pocket of virtual oil, reality television programming, to be pumped out for every major network. For first time filmmakers Alper Ozyurtlu and Caner Özyurtlu there seems to be something that's invading the zeitgeist of many countries, namely Turkey, where these gents are from which has spawned this film.
The concept is obviously novel if not timely: a gunman storms a house being used for a reality competition and holds everyone inside of it hostage for all the world to see and witness. But the trailer also does a superb job in laying the foundation quick and ramping up the fear factor almost immediately.
It's the opening sequence that really hooked my attention. You have a reporter asking the latest reject tossed out of a house, a la Big Brother, the superficiality of it all captured perfectly, before a shot rings out. It gets exciting quite fast as people fan out, the gunman walking into the home where our reality stars reside. The guy storms the house with his gun, the editing on this trailer mimicking the confusion and chaos on the screen with solid synchronicity, and this is where the trailer excels even more.
Unless you're one of those people who are part of the hoi polloi and twist your nose up at even familiarizing yourself with a show like Big Brother, we've all seen how the cameras are set up. Remote cameras from dozens of vantage points on a swivel capture everything that's happening in the home 24/7. I think that's the draw here in that we have a movie that will use the uninspired, utilitarian camera movements to not only mimic the reality experience but will push our expectations of movies where the words "found footage" accompanies any movie's description where it's supposed to have the affect of real life.
The tail end of this trailer just explodes with a hushed violence as the guy who will be our hostage taker for the evening has a deranged, yet completely believable, sensibility about him. This is the real marriage of good editing and releasing only a modicum of information with regard to how the film's narrative will go that make this trailer sensational.
(Thanks to Quiet Earth who had the exclusive on this trailer)
4 3 2 1 Trailer
Funny thing, talking about the effect of Kidulthood with British film goers last week. I asked about its effects in the UK and whether it could make a film like Shank more marketable or if it was like an albatross around its neck, a surefire indicator of its terribleness. This week I find a movie co-directed and written by the guy who wrote Kidulthood. Again, is this like realizing Adam Shankman is directing the next Batman installment?
I am sure there will be one nerdish gasp at the admission I haven't ever watched the new Doctor Who series (I never watched the old series, either) but it looks like an actor, writer, director for Adulthood, Kidulthood and Who, Noel Clarke, is your modern day renaissance man with the way he can jump from behind the lens to in front of it. Mark Davis, a man who seems to also enjoy performing multiple roles in film production, shares directorial duty with Noel for a movie that feels utterly vibrant and full of life.
Sometimes you can't help but endear yourself to certain film scenes and James Spader's opening moment in the trailer for 2 Days in the Valley, in which he holds up a stopwatch to someone's face as he dons rubber gloves,  is one I won't forget. Its immediacy was thrilling and that's what I feel when this trailer begins. Much like the trailer for 2 Days (I can't even remember if I liked the film), this begins with a countdown with no background, no plot information, no narrative structure.
I love it.
A fair, young lass is the one thing we focus on as we begin, looking straight at her as she stares into the camera saying that "you" are about to die. The stopwatch on the screen gives us thirty big seconds. The countdown is interesting as this gives the trailer maker the opportunity to throw in anything he damn well pleases to make this trailer sizzle. And I have to give him credit, because it does. Behind a subtle techno beat, people are running for their lives, samurai swords are being unsheathed, the same pretty lady from the opening now brandishes a gun, people are getting shoved, cars are squealing out of control, the movie's title slowly wipes across the screen, and we get an amusing, if not old and busted, comment to end the sequence of shots.
The direction feels frenetic, the shots are really well lit, the colors just pop off the screen, and I feel genuinely excited by the end of this thing while also cursing my fate, being stuck all the way across the pond, unable to see pretty girls donning weaponry.
The Exploding Girl Trailer
You ever watch something that just makes you think that what you're witnessing feels like a window into someone's life?
This trailer evokes a feeling of tenderness, or at least ought to, as you watch two young folks who obviously like one another as friends. It should, if all movies like this go in the direction it usually does, follow that the two of them end up coming together. This all, honestly, sounds like a film we've seen before but, I don't know, there is something here I found endearing. Director/writer Bradley Rust Gray ought to give a high five to whomever created this trailer because its opening just hits the right beats both tonally and musically.
A killer bass line plays just beneath the action on the screen which is, essentially, a girl picking up a guy she knows from someplace far away and you can tell they're close. The relationship isn't defined but the direction and cinematography push any confusion aside because it feels rather intimate.
There is nice shout out to this movie making the Berlin Film Festival (always get those kudos in early, people) as well as the praise that goes to Zoe Kazan for being named Best Actress at the Tribeca Film Festival. Zoe shines as a girl who seems aloof, yet vulnerable, as she navigates the relationship she has with her good buddy Al (Mark Rendall), a guy who seems to only think of her as a friend. The clutch thing about this trailer is that it doesn't overplay its hand. Both sides seem like they could go either way with defining whether they are or aren't boyfriend/girlfriend material.
It's brilliant, actually. It just feels like a real relationship fraught with the weirdness that comes with understanding who you love and who you could love a little more.
The little details of showing her frumpiness, of some slight perspiration on her face in a scene or two, the way she talks, just astounds me with how vivid and real this trailer makes her look. Again, it's like we're peeking in on someone who we've all known growing up but now we seem to have a chance to just linger on her for a little while and drink it all in.
9 to 5: Days In Porn Trailer
I'm giving you kids a two-fer.
Last week it was Serbian Film, this week it's about porn. And what would a trailer on the sex industry be without a little nudity? I don't know why it's a subject that has so long been maligned by the uptight citizens brigade that wants to bring morality to a land where free speech can takes all kinds of forms. but I'm hopeful for a documentary that can help break it all down. As well, since I'm not a prude and am not hung up on other people's proclivities in the bedroom this kind of trailer fascinates me in a way.
However, it doesn't help that this thing starts off with the kind of guy your mind's eye immediately assumes loves porno: a little chubby, unshaven, slightly skeevy guy, oozing the kind of uneasiness usually reserved for those who snatch purses in movies. He makes an excellent point about the kind of money that's involved with this profession and before we can reflect on his comments we are introduced to the players in this picture. Now, what really sets this trailer apart is that we do get a wide spectrum of people who this profession touches and we also get a feel for the culture that surrounds it.
I love the hard rocking attitude this puts out, the music is perfectly matched to what's happening on the screen, and everything that pads the middle starts to lay the foundation that what we're seeing really is a job for these people. It's a job, if you can believe the voices of one of the people in this thing, that it seeps into their personal lives. What's more is the toll that's collected by those in this machine called pornography; the cost being, of course, the loss of normalcy in a business that is anything but. The level of earnestness and candor the performers and people who are in this kind of work is refreshing if not eye-opening when you consider what's being done in front of the camera.
What's amusing is that as we head towards the end of this trailer, after seeing people have various objects inserted in them, seeing women put in positions I didn't think was physiologically possible, and at one point seeing a woman with a plastic dog cone wrapped around her head, we get Dr. Sharon Mitchell. Here's a doctor who I've seen various times when commenting on the health issues of those working in porn and who is genuinely funny when she laughs out the line that there seems to be nothing else new you can have people do on camera that we all haven't seen before.
Will this documentary talk about the proliferation of amateurs who are eating into the market share of big business porn outlets? Will it talk about how the industry will continue to evolve technology as it has over the years? I kind of hope it does as I think you can have a documentary on porn that is earnest in its quest to break down this industry without it devolving into something seedy.
In case you missed them, here are the other trailers we covered at /Film this week: