Week In Review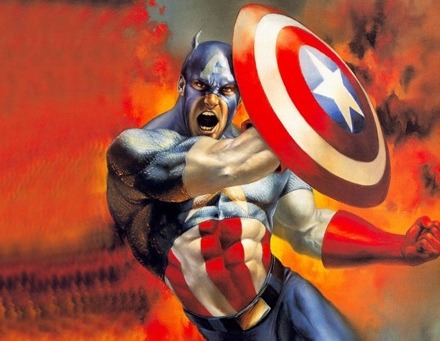 Sequels/Remakes/Adaptations
The Plot for Captain America Has been revealed
Guillermo del Toro explains who his Frankenstein adaptation will be different: It's not the traditional creation/origin story
Rumor has it that Paul Andrew Williams might direct 28 Months Later
The new Watchmen video journal shows The Making of Dr. Manhattan
TR2N will be released in Digital Disney 3D. Also, Jeff Bridges talks about the tech of the sequel
Steve Carell will return for Get Smart 2
Screenwriter Travis Wright clears up the Blade Runner 2 rumors
Anne Hathaway and Helena Bonam Carter have been cast in Tim Burton's Alice in Wonderland
Columbus Short confirms that Lethal Weapon 5 is on the fast track
The Daily Mail claims that Johnny Depp will be paid $56 million upfront for Pirates of the Caribbean 4
David Goyer says that all The Dark Knight rumors are B.S.
Enchanted director Kevin Lima to adapt Tom Thumb
Guillermo del Toro tries to explain The Hobbit sequel. I'm still confused.
Casting Rumor: Could Ryan Gosling play The Green Lantern?
Josh Brolin is in talks to play Jonah Hex
The Orphanage director Juan Antonio Bayona will helm a big screen adaptation of David Moody's book "Hater".
Casting
Kat Dennings has been cast in Woody Harrelson's superhero dramedy
Jesse Eisenberg has been cast in Zombieland. Check out some of director Ruben Fleischer's short films
Dominic Monaghan and Freddy Rodriguez have been cast in Fortuna, which sounds like The Island Meets Children of Men
Jamie Foxx has been cast in Frank Darabont's Law Abiding Citizen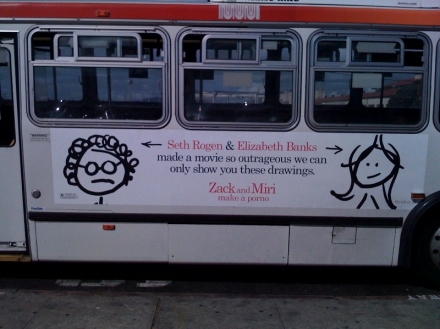 Other
Empire Magazine names the top 500 movies of all time.
Danny Boyle's Slumdog Millionaire has been moved up to November 12th
The Weinstein Co is promoting Kevin Smith's Zack and Miri Make a Ponro with Stick Figures but not Seth Rogen's face?
Adam Quigley takes a look at You Don't Mess With the Zohan, The Happening, 30 Rock, The Simpsons and more in This Week in DVD
David Cronenberg is in talks to direct Denzel Washington in The Matarese Circle
Fantastic Fest is having a Halloween Party at The Shining's Timberline Lodge
Early Buzz for Oliver Stone's W praises Josh Brolin's performance, nays the Texas melodrama
Netflix is charging an additional $1 for Blu-ray rentals
The Academy Awards lifts the ban on movie advertisements.
Hunter Stephenson reviews Sex Drive.
Watch Richard Linklater's Slacker for Free on Hulu
The Chevy Beat concept car in Transformers 2 is Autobot Skids.
Suresh Joachim and Claudia Wavra broke the Guiness World Record for most consecutive hours spent watching movies, after sitting through 57 movies in 123 hours and 10 minutes.
Seth Rogen will produce I'm With Cancer, a comedy about Will Reiser's battle with cancer
Five videos from The Wrestler press conference at the New York Film Festival.
"Leaked" video footage of Kevin Smith directing Seth Rogen to "Do it more like Affleck on the set of Zack and Miri
Clint Eastwood plays a weirdo racist in Gran Torino
In one of the biggest behind the scenes Hollywood clusterfucks of recent years, producer Scott Rudin abandons The Reader
Television
Entourage has been renewed for a sixth season
ABC Family greenlights a 30-minute pilot for a television adaptation of 10 Things I Hate About You
Movie Trailers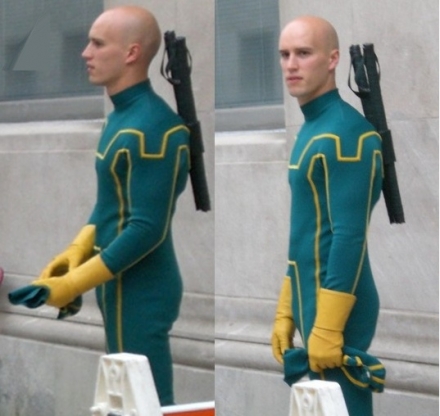 First Look
Concept Art from Dreamwork Aniamtion's How to Train Your Dragon
A Better Look at the Kick-Ass Costumes
Robert Downey Jr in Sherlock Holmes
Ben Kingsley in Prince of Persia
Cool Stuff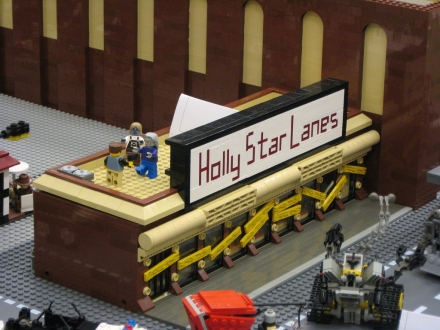 LOL
/Filmcast
VOTD