Jacob Hall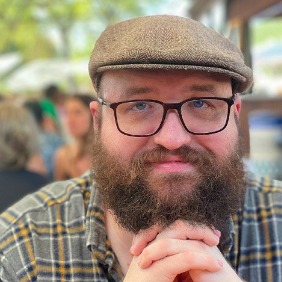 School
Savannah College Of Art And Design
Expertise
Movies, TV, Comics, Video Games, Board Games
Jacob has a deep well of knowledge of about film and television, probably to an unhealthy degree that has dangerous imperiled his social skills.

Jacob loves books, comics, video games, board games, and all other pieces of pop culture, which inform his wider knowledge and make him a better connoisseur of film and television.

Jacob likes a little bit of everything, from fine art to absolute trash and is unafraid to talk about both in the same sentence.
Experience
Jacob has been writing about movies and TV on the internet since 2009, scraping his way from working behind the counter at a comics and games store to freelancing for numerous outlets. After time spent contributing to Cinematical, Moviefone, Esquire, Entrepreneur, Fandango, ScreenCrush, the New York Daily News, Movies.com, and more, he became a writer and then editor at /Film. He is currently senior news editor at the site. He spends his free time convincing people to play complex board games, annoying his wife, and petting his Siamese cats.
Education
Jacob has a bachelor's degree in film and television from the Savannah College of Art and Design, where he learned he's no good at making art but sure likes writing about it.