James Gunn Debunks Report That Wonder Woman Won't Appear In First 3 Years Of The DCU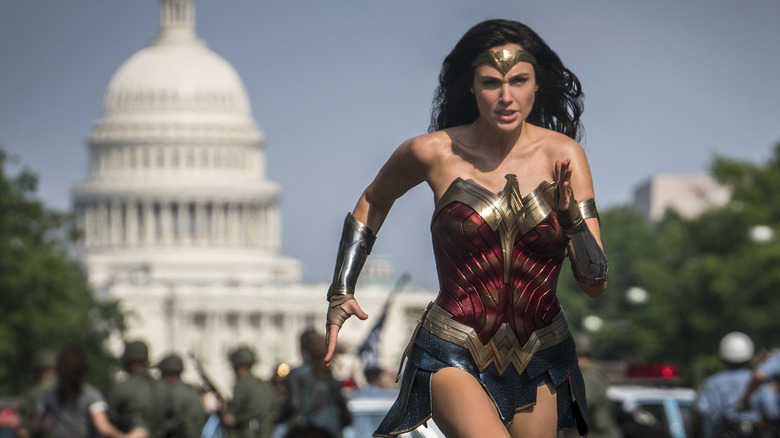 Warner Bros.
The end of one year and the beginning of the next is usually considered the best time for a clean slate. Out with the old and in with the new. Let the past die. Onwards and upwards. You know, all the typical clichés! But at least one new year's resolution in 2023 isn't quite ready to shut the door on what came before.
While we wait for new DC leaders James Gunn and Peter Safran to officially unveil their brand-new DC movies slate, you may remember that we recently reported on the news that provided a fresh, behind-the-scenes look at what went down over at Warner Bros. with the studio's DC franchise in recent months. For those who may have been living under a rock lately (okay, poor choice of words), Dwayne "The Rock" Johnson attempted one heck of a power play over control of "Black Adam" and the character's future in the years to come. It was a nearly flawless plan ... if you ignore the upheaval that WB/DC has undergone lately, the fact that "Black Adam" didn't make nearly enough money relative to its budget, and the odds stacked against that incredibly miscalculated gambit involving Henry Cavill's Superman cameo.
One additional detail in the original report, however, suggested a strange development. According to Variety, Gunn and Safran "...will soon reveal their three-year interconnected vision for the cinematic universe, which won't include Cavill's Superman or Wonder Woman at all."
While the Cavill of it all is certainly easy to believe, it felt like a bitter pill to swallow that Wonder Woman wouldn't factor into things — whether with or without Gal Gadot's involvement. Well, luckily James Gunn quickly debunked at least this one specific bit of rumors and gossip, while providing a brief hint of what's to come.
Rumor patrol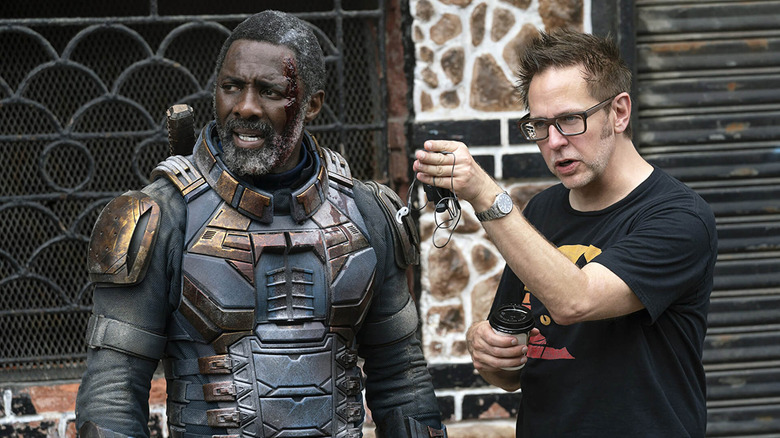 Warner Bros.
Ah, the internet. Remember those impossibly idealistic days when humanity dreamed of how an interconnected web of data and information could help create a truly global community, where we all shared ideas and opinions in some sort of digital paradise? Well, fast forward a number of decades and that obviously hasn't come to pass ... but at least the content has been tremendous.
With the hiring of James Gunn to co-lead the new DC Universe, we've entered a brave new world where the Kevin Feige-like leader of an entire franchise also spends his days responding to random fans online and combatting rampant misinformation by clearing the air himself. In the latest instance, the "Guardians of the Galaxy" and "The Suicide Squad" director is setting the record straight about which heroes may or may not be involved in his and Safran's vision, as well as the actual timespan that they've sketched out ahead of time. Take it straight from Gunn himself, who recently tweeted in response to the Wonder Woman tidbit, "I hereby debunk it (only because it's not true)."
I hereby debunk it (only because it's not true). pic.twitter.com/tlKSaqxsE7

— James Gunn (@JamesGunn) January 5, 2023
But that's not all. In another follow-up, the filmmaker was directly asked whether reports that controversial "The Flash" actor Ezra Miller would stay in the role were true, as well as to clarify the exact scope of their plans. While remaining hesitant to wade into the Miller-related waters, Gunn at least provided a timetable for their new slate of projects along with when we'll learn more about them. According to Gunn, "I don't know what's out there about Ezra but our slate is 8 to 10 years (but we will only be announcing some of it this month)."
I don't know what's out there about Ezra but our slate is 8 to 10 years (but we will only be announcing some of it this month).

— James Gunn (@JamesGunn) January 5, 2023
All will soon be revealed ... or some of it, at least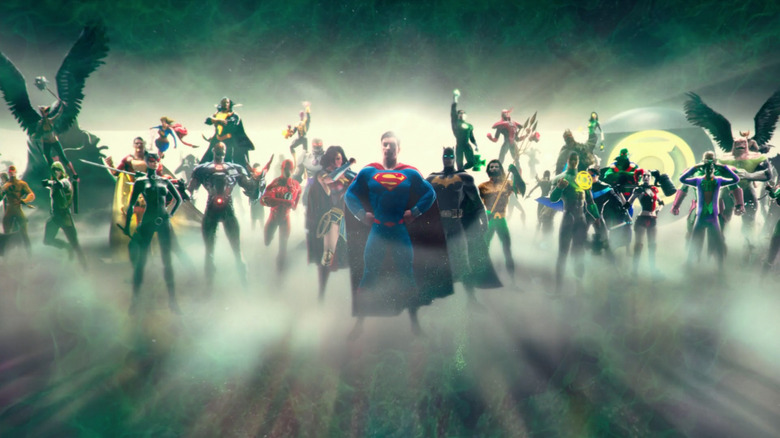 Warner Bros.
Previous indications have pointed towards January of 2023 as the deadline for when anxious DC fans would finally catch a glimpse of how the next phase of the DC Universe would take shape. With so many disparate moving parts to wrangle together, it's been clear that this would be an enormous and time-consuming undertaking — one that would require a mix of controversial changes, some long-overdue housecleaning, and pretty much nonstop internet outrage from a certain portion of fans along the way. Now, however, at least we now to anticipate "some of" Gunn and Safran's grand vision for DC to be officially announced sometime in the weeks ahead.
Reading the tea leaves, however, gives us some indication of what to expect. It's a relief to know that the IP's flagship hero, Wonder Woman, will seemingly be along for the ride ... though to what extent, of course, is anybody's guess. Confusion reigns as to whether the entire franchise will be rebooted or not, with familiar actors let go and replaced entirely, or if will instead follow some sort of pick-and-choose adventure where certain actor/character combos from the previous regime (hello, Margot Robbie's immensely popular Harley Quinn!) could remain while others are given the boot. Of course, the question hanging over it all is how Matt Reeves' standalone "The Batman" franchise and Todd Phillip's similarly disconnected "Joker" will factor into things, given the need to provide a mega-franchise to finally stand up to the likes of the Marvel Cinematic Universe juggernaut.
For now, we're biding our time until the grand announcement. Stay tuned to /Film throughout the new year for any and all updates on what ultimately unfolds.