James Gunn And Peter Safran To Lead DC Film, TV, And Animation Division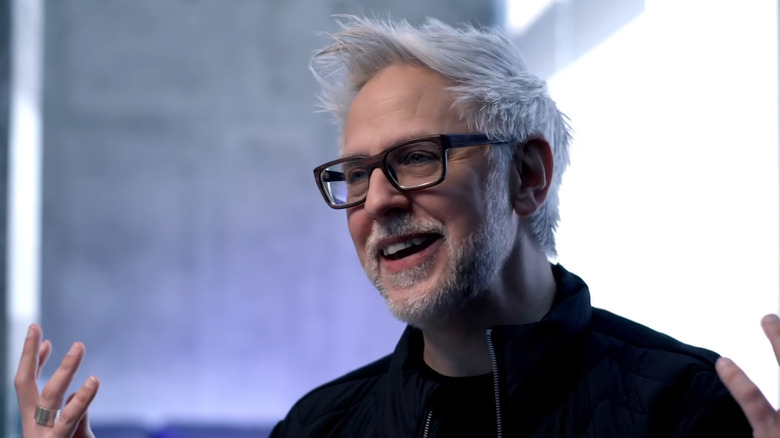 Warner Bros.
Huge news just broke for DC fans: DC Films is no more but will be replaced by DC Studios, a new division of Warner Bros. What's more, DC Studios has tapped a major name to lead them into the future: James Gunn. The director behind "Peacemaker" and "The Suicide Squad," is reportedly set to serve as co-chair and co-CEO of DC Studios alongside Peter Safran. Safran has worked as a producer on Warner Bros. and DC projects for years, including "Shazam!" and "Aquaman," and is currently an executive producer for "Peacemaker."
This comes just days after news broke that DC Films' Walter Hamada, who was president at the company for four years, would be leaving the company despite a contract that was reportedly set through 2023. The Hollywood Reporter is saying that Gunn and Safran's hiring comes at the end of a months-long search for a new studio boss, one that at one point reportedly involved producer Dan Lin. In the end, though, it sounds like CEO David Zaslav thinks Gunn and Safran are the right people for the job – a job that will no doubt shape the entire future of the DC Extended Universe and one of the biggest film companies in the world.
As co-chairs and co-CEOs, the outlet reports that Gunn and Safran will lead DC projects not only in film but also in television and animation. The hiring of Gunn, in particular, is a fairly unprecedented move: it's unusual for a filmmaker to take on a high-level executive job, but Gunn has definitely proven he has the creativity and know-how to make superhero stories that push the envelope and still engage comic book fans. In addition to his work with DC, he's also responsible for Marvel's "Guardians of the Galaxy" trilogy.
An unprecedented change for DC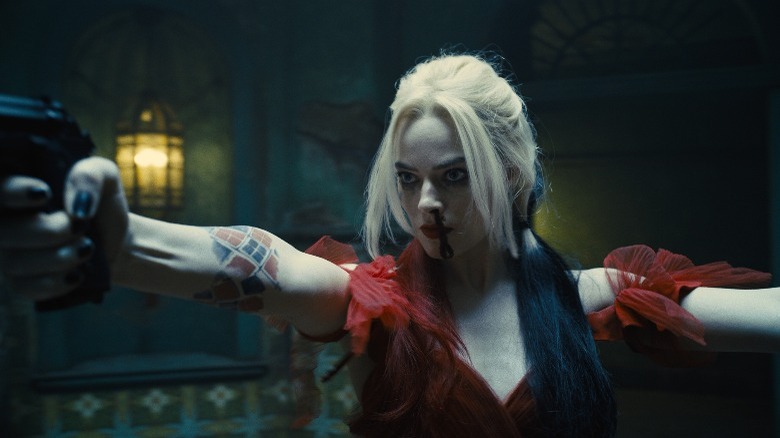 Warner Bros
In a press release, Warner Bros confirmed the news and also noted that Gunn and Safran will be developing, directing, and producing their own projects. In a statement, the two new co-chairs and co-CEOs said the following:
We're honored to be the stewards of these DC characters we've loved since we were children. We look forward to collaborating with the most talented writers, directors, and actors in the world to create an integrated, multilayered universe that still allows for the individual expression of the artists involved. Our commitment to Superman, Batman, Wonder Woman, Aquaman, Harley Quinn, and the rest of the DC stable of characters is only equaled by our commitment to the wonder of human possibility these characters represent. We're excited to invigorate the theatrical experience around the world as we tell some of the biggest, most beautiful, and grandest stories ever told.
The pair also expressed excitement about working with a team that includes, among others, Warner Bros. Film Group Co-Chairpersons and CEOs Mike De Luca and Pam Abdy. THR notes that some projects, including Todd Phillips' "Joker" sequel, may still fall under the purview of De Luca and Abdy. Gunn also just took to Twitter to share a screenshot of the breaking news, along with the caption, "Accurate. So pleased to be here. #DC."