Dwayne Johnson Pitched A Multi-Year Plan For Black Adam To Battle Henry Cavill's Superman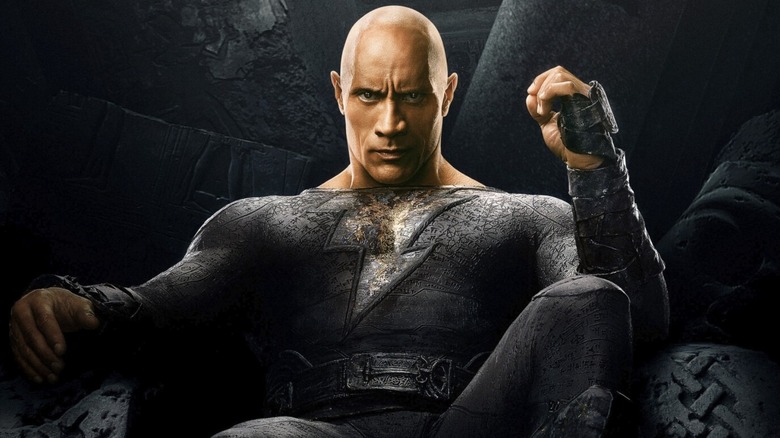 Warner Bros.
Dwayne "The Rock" Johnson is, unquestionably, one of the biggest stars in the world. The wrestler-turned-actor, at one point, gained a reputation for being "franchise Viagra" for his ability to increase the box office prospects of any given series, such as "Fast and Furious." His time in the DC Comics universe, however, was short-lived and proved to be not as impactful, as "Black Adam" flamed out rather spectacularly for everyone to see. But that wasn't the plant — not by a long shot. As it happens, The Rock had grand plans to reinvent the entire DC Universe with him steering the ship.
A recent report from Variety detailed some of the behind-the-scenes discussion that occurred in the lead up to and aftermath of "Black Adam." In particular, before James Gunn and Peter Safran took over as the new co-heads of DC Studios, Johnson made a pitch to Warner Bros. Discovery CEO that would have involved a new vision for the DCU beginning with his ill-fated anti-hero flick. The report explains:
Not long after the Warner Bros. Discovery merger closed in April, Dwayne Johnson directly pitched CEO David Zaslav on a multiyear plan for Black Adam and a [Henry] Cavill-led Superman in which the two properties would interweave, setting up a Superman-versus-Black Adam showdown.
Producers Hiram Garcia and Beau Flynn were also said to be part of Johnson's braintrust as the people attempting to take DC in a new direction. That didn't exactly pan out for anyone involved, it seems. The report also notes that this move ruffled feathers at the company, given that Johnson sort of went over everyone else's heads in an effort to make this happen. Yikes.
That's a bold strategy, Cotton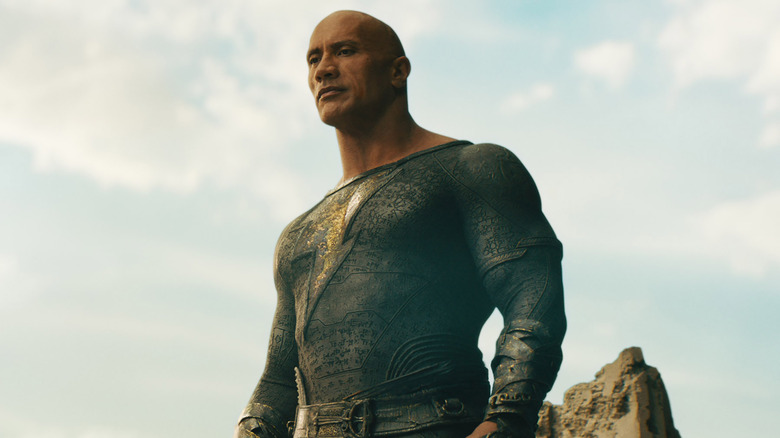 Warner Bros.
Henry Cavill did, ultimately, appear in "Black Adam" in a much-hyped post-credits scene that represented his first new appearance as Superman since "Justice League." It was a big deal, and Johnson knew it was a big deal. It's something he touted publicly, but to make it happen, he again circumvented then-DC head Walter Hamada, who didn't want Cavill back in the role and was trying to move on. A pattern is emerging here.
I am not one for reckless speculation, but if Johnson truly wanted to try and change the hierarchy of power in the DC Universe, with all of that power flowing through him, it's easy to see why he pushed to get Cavill back. Black Adam isn't an A-list character, but Superman is. If he could get Superman back as part of his grand plans, there was a conceivable path for his plan to work. Unfortunately for him, "Black Adam" fell short of $400 million at the box office against a budget north of $200 million (before marketing). Yet, even after the numbers started to look kind of ugly, Johnson tried to paint a rosier picture in the public eye. As the picture comes into focus, this all starts to look rather unfortunate again.
In any event, Warner Bros. is moving on with new leadership, and by and large, it's going to be out with the old and in with the new for the DCU. The Rock is simply going to have to find another gigantic franchise to take over.