The DC Extended Universe Is No More, Long Live The DC Universe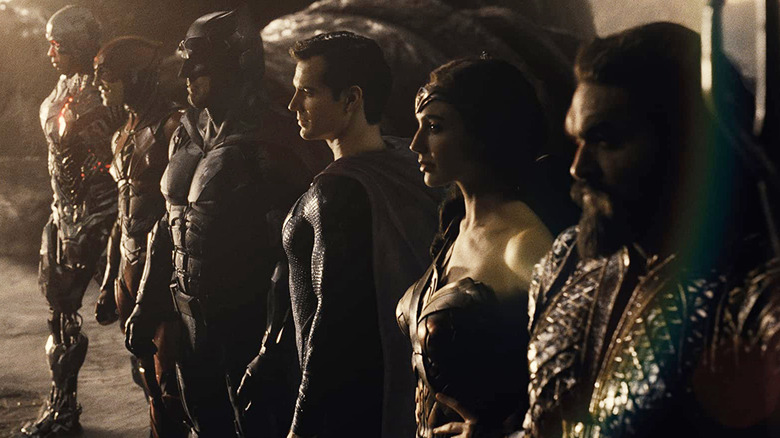 Warner Bros. Pictures
The DC Extended Universe was always an odd moniker in the sense that it was never quite official and actually originated in an article about "Batman v Superman: Dawn of Justice" published by Entertainment Weekly back in July 2015. Of course, the internet being the internet, the name took off and ran before the truth could catch up to it, and before long, even certain high-ranking individuals at DC were using the term to describe the wide world of DC comic book movies. (If you can't beat 'em, join 'em, and all that.)
Well, it seems the studio powers that be have had it up to here with the internet's nonsense! In announcing James Gunn and Peter Safran have been hired to serve as Co-Chairmen and Chief Executive Officers of the newly-set DC Studios, Warner Bros. Discovery has also declared the shared universe of DC films and shows once known as the DCEU will now be referred to, officially, as the DC Universe. Said label will extend to all the DC projects, live-action and animated, that Gunn and Safran develop under their watch. Its canon will not, however, extend to those that are tied to older releases that fell outside of the DCEU's purview (namely, the upcoming sequels to "Joker" and "The Batman").
So now what?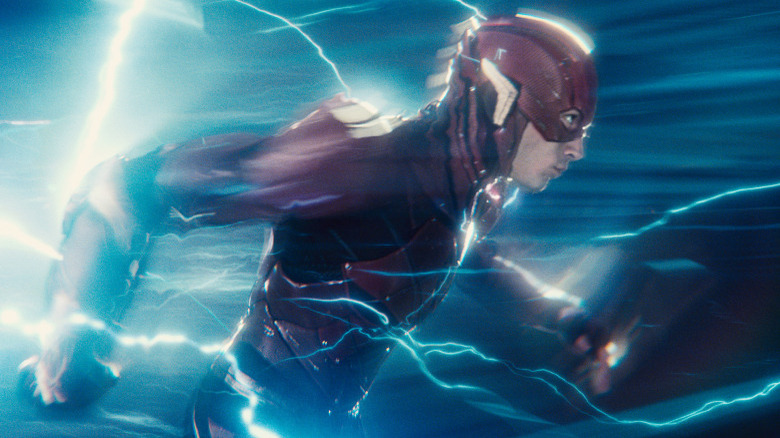 Warner Bros. Pictures
Gunn and Safran's appointment comes at a time of... well, let's be polite and call it great change at Warner Bros. and DC. The former's recent merger with Discovery has already led to the widely-reported and highly-controversial canning of the DC movie "Batgirl" mid-production, and will reportedly see the company axe a further $2 billion worth of films and TV series as part of its brutal cost-costing measures. Then there's the whole snafu with "The Flash," a movie that was expected to serve as a soft reboot of the DC cinematic continuity before months of highly publicized troubles and scandals involving its star, Ezra Miller, put its future in serious jeopardy. As of now, though, the plan is still to finally release the film in theaters in 2023 (more on its long, troubled history here).
Recent weeks had already seen the end of an era for DC films prior to the announcement about Gunn and Safran, with Walter Hamada officially stepping down as the division's president after overseeing a tumultuous period that included the figurative storm that was "Justice League." DC will now continue to move forward under the supervision of Warner Bros. Discovery CEO David Zaslav (who has quickly become a figure of controversy in his own right) and its new architects. Basically, there's still a lot we don't know about the future of all things DC-related, but hey, at least we now know what to actually call DC's newfangled cinematic universe.
/Film will bring you more updates on what lies ahead for the DC Universe as they come our way.