The Best TV Shows And Movies Coming To Netflix In September 2022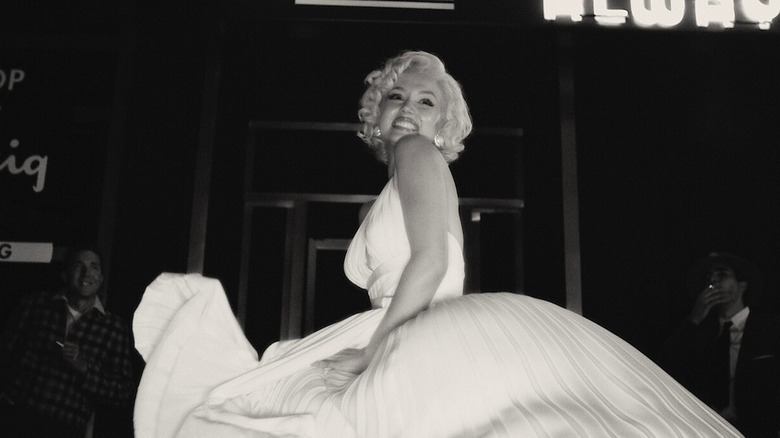 Netflix
With so many streaming services to choose from, finding a new show or film to discover is rarely an issue. Especially not on Netflix, the streamer that essentially started it all, and continues to churn out quality originals to add to their already-stacked catalog. Each month on Netflix introduces titles both new and old, but not every title's got a permanent home on the platform. There's also the small issue of Netflix's promotion strategy: With so many movies and shows coming and going with each passing month, there's always the chance that something truly great is going to slip through the cracks. "Blonde" is finally getting its long-awaited (and scandalously-rated) release on the streamer, but the Ana de Armas starrer is far from the only exciting development on Netflix.
Whether you're on the hunt for a soapy thriller, a star-crossed romance, or some adult animation, there's plenty to go around this month. Let's take a look at the titles coming to Netflix in September 2022.
Blonde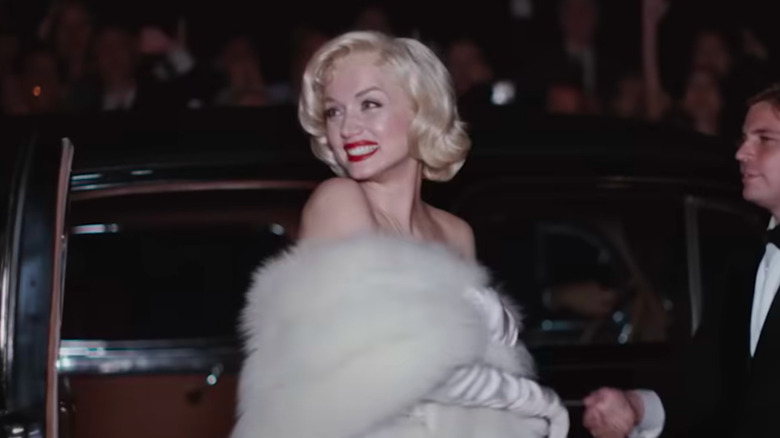 Netflix
Let's get Netflix's very first NC-17 movie out of the way first. Andrew Dominik's "Blonde" isn't quite a biopic, and it's not a biography either. The film is based on Joyce Carol Oates' novel of the same name, a fictional (repeat: fictional) peek into the life of one of the most famous women to have walked the Earth. "Blonde" is following in the footsteps of films like "Spencer" and "One Night in Miami," which both explored the lives of famous real-life people behind closed doors. Both were well-received in their own right, but "Blonde" — which will apparently feature graphic depictions of sexual violence — is already courting controversy.
Oates has long been vocal about her decision to tell a fictional story about Marilyn Monroe. Her novel is less a cut-and-dry biography than it is a means to explore the pitfalls of celebrity during Hollywood's Golden Age, and it's clear that Dominik will be following suit with his adaptation. Whether "Blonde" can avoid exploiting the late Monroe is anyone's guess, but supporters and skeptics alike will have their answer soon enough.
If Beale Street Could Talk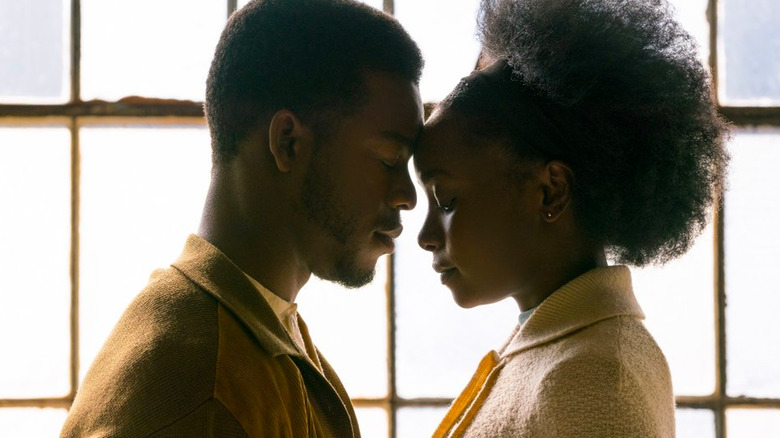 Sony Pictures
It's been 5 years since Barry Jenkins broke our hearts with his latest feature, "If Beale Street Could Talk." Since then, so many of its stars — Regina King, Pedro Pascal, Brian Tyree Henry, and Aunjanue Ellis, to name just a few — have become household names, but their appearances in "Beale Street," however brief, are still astonishing and affecting. Though the story of childhood friends turned lovers Tish (KiKi Layne) and Fonny (Stephan James) is the heart of the film, it's the nuanced, lived-in performances that make "Beale Street" what it is. Tragedy shapes so much of what occurs in the film: Fonny's wrongful imprisonment, and Tish's struggle to prove his innocence, is the crux of "Beale Street." But it's what happens in the face of that tragedy, even in spite of it, that makes Jenkins' film such a must-watch.
"Beale Street" did enjoy a bit of Awards season buzz in its day — especially after King took home the Oscar for Best Supporting Actress — and the gorgeous score that Nicholas Britell composed for the film is a hall-of-famer without a doubt. But the film itself remains an underrated classic in the making. If for some reason you missed it the first time around, now's the perfect time to give "Beale Street" the love it deserves.
Little Women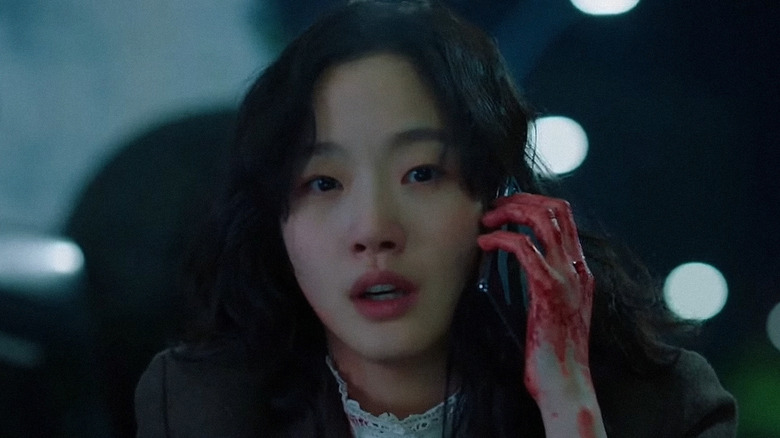 Netflix
As more and more streaming services continue to make their mark, there's just one thing keeping me from severing ties with Netflix once and for all, and that's the sheer volume of non-English movies and shows on the platform. Some of the best Korean dramas in recent years — whether you're looking for a romance, a comedy, or a thriller — have hailed from Netflix, and the streamer is only ramping up its efforts lately. September will see the premiere of "Little Women," a thriller series that, believe it or not, is a loose adaptation of the Louisa May Alcott novel. The series follows three impoverished sisters — played by Kim Go-eun ("Goblin," "Yumi's Cells"), Nam Ji-hyun ("100 Days My Prince") and Park Ji-hu ("All of Us Are Dead") respectively — who suddenly come into a great deal of money ... 70 million won, to be exact.
Their newfound riches lead to entanglement with one of the wealthiest families in Korea, but getting out unscathed is probably the very least of their worries. "Little Women" also stars Wi Ha-Joon ... yeah, the hot cop from "Squid Game" (but he's done other things, too!). Is he this series' take on Theodore Lawrence? I certainly hope so, but either way, "Little Women" definitely merits a look.
Do Revenge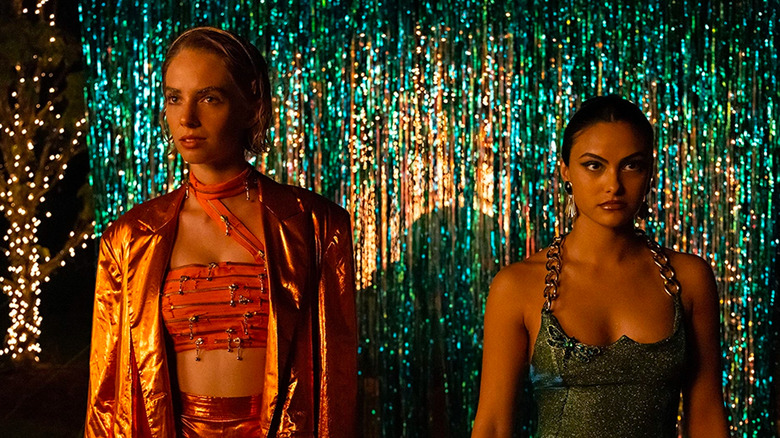 Netflix
Few understand the horrifying concept of the teenaged girl better than Hollywood. So many fantastic movies and shows have attempted to unpack the Mean Girl — but since the days of "Heathers" and "Jawbreaker," few have honed on the snark and the camp that made those films so fun. Enter "Do Revenge," which no, probably isn't grammatically correct, but looks darned fun either way. The film follows two scorned teens — one popular and preppy (Camila Mendes) and the other decidedly not (Maya Hawke) — who team up to take down their respective mortal enemies. It's got all the best beats of the '90s high school flicks we love to pretend to hate, mixed in with the sardonic, dark humor of a film like "Thoroughbreds" for good measure. And with some of the most promising young actors to date rounding up the cast — Rish Shah, of "Ms. Marvel" fame, has blue hair, you guys — it's kind of the perfect film to usher in those back-to-school vibes.
Entergalactic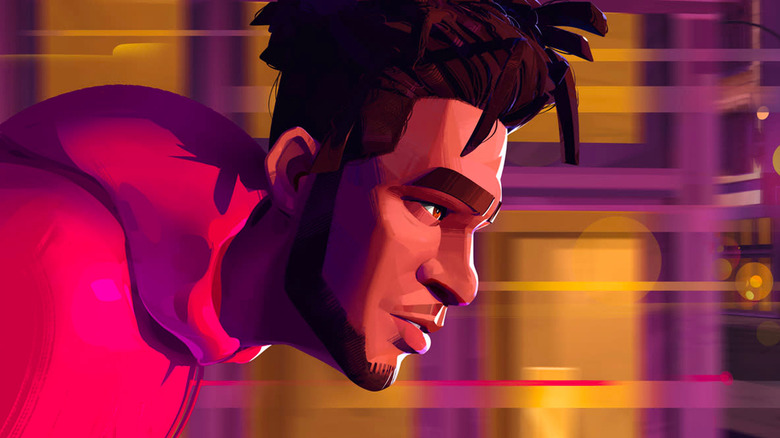 Netflix
Animation is just one of many things that Netflix has been expanding recently. From the stunning anthology "Love, Death + Robots" to the acclaimed series "Arcane," the streamer has no shortage of breathtaking animation within the vein of "Spider-Man: Into the Spider-Verse." The film continues to influence the animated projects that follow, and Kid Cudi's forthcoming series "Entergalactic" is the latest to riff on that painterly style.
"Entergalactic" was conceived as a companion piece to Cudi's album of the same name, but it's much more than just a series of music videos. The show has been described as Cudi's answer to "When Harry Met Sally..." or an "analogue love story in a digital world." It'll be interesting to see how "Entergalactic" delivers on that premise, but with its trippy mix of 2D and 3D animation — and a cast that includes Jessica Williams, Laura Harrier, and Cudi's bestie Timothée Chalamet — there's no chance this will be slipping under anyone's radar.
Movies and TV shows coming to Netflix in September 2022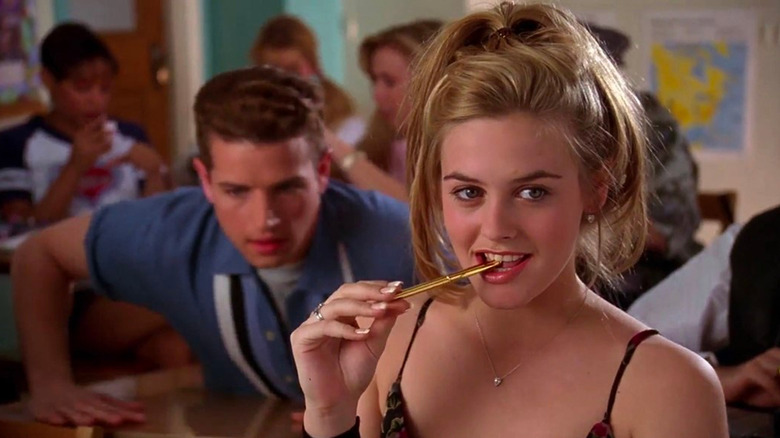 Paramount
Available September 1, 2022:
A Cinderella Story

A Clockwork Orange

A Good Old Fashioned Orgy

A Knight's Tale

A Little Princess

American Beauty

Austin Powers in Goldmember
Austin Powers: International Man of Mystery

Austin Powers: The Spy Who Shagged Me

Barbie Mermaid Power

The Bridges of Madison County

Clueless

Despicable Me

Despicable Me 2

Dolphin Tale 2

Fenced In

Friday After Next

He's Just Not That Into You
I Survived a Crime: Season 1

If Beale Street Could Talk

The Italian Job

John Q

Just Friends

Liss Pereira: Adulting

Little Nicky

Love in the Villa

Morphle Halloween Candy Magic Pet
Next Friday

The Notebook

Off the Hook

Resident Evil

Resident Evil: Apocalypse

Resident Evil: Retribution

Road House

Samurai Rabbit: The Usagi Chronicles: Season 2

Save the Last Dance

Scarface

Snow White & the Huntsman

Story Time Book: Read-Along: S1

This Is 40
Available September 2, 2022
Buy My House

Dated and Related

Devil in Ohio

Fabulous Lives of Bollywood Wives: Season 2

Fakes

The Festival of Troubadours

Ivy + Bean

Ivy + Bean: The Ghost That Had to Go

Ivy + Bean: Doomed to Dance

You're Nothing Special
Available September 3, 2022
Available September 5, 2022
Call the Midwife: Series 11

Cocomelon: Season 6

Once Upon a Small Town

Vampire Academy
Available September 6, 2022
Bee and PuppyCat

Get Smart With Money

Rodrigo Marques: King of Uncouth

Sheng Wang: Sweet and Juicy

Untold: The Race of the Century
Available September 7, 2022
Chef's Table: Pizza

Indian Predator: The Diary of a Serial Killer
Available September 8, 2022
Available September 9, 2022
Cobra Kai: Season 5

End of the Road

Merlí. Sapere Aude: Season 2

No Limit

Narco-Saints
Available September 12, 2022
Ada Twist, Scientist: Season 3
Available September 13, 2022
Colette

Jo Koy: Live from the Los Angeles Forum

In the Dark: Season 4
Available September 14, 2022
Broad Peak

The Catholic School

El Rey, Vicente Fernández

Heartbreak High

The Lørenskog Disappearance

Sins of Our Mother
Available September 15, 2022
Dogs in Space: Season 2

Terim
Available September 16, 2022
The Brave Ones

Do Revenge

Drifting Home

Fate: The Winx Saga: Season 2

Gymnastics Academy: A Second Chance

I Used to Be Famous

Jogi

Love Is Blind: After the Altar: Season 2

Mirror, Mirror

Santo

Skandal! Bringing Down Wirecard

This Is the End
Available September 19, 2022
Available September 20, 2022
Patton Oswalt: We All Scream
Available September 21, 2022
Designing Miami

Fortune Seller: A TV Scam

Iron Chef Mexico

The Perfumier

The Real Bling Ring: Hollywood Heist
Available September 22, 2022
The Deamlife of Georgie Stone

Karma's World: Season 4

Snabba Cash: Season 2

Thai Cave Rescue
Available September 23, 2022
A Jazzman's Blues

ATHENA

The Girls at the Back

Jamtara – Sabka Number Ayega: Season 2

Lou

Pokémon: The Arceus Chronicles
Available September 24, 2022
Dynasty: Season 5

Fullmetal Alchemist The Final Alchemy
Available September 26, 2022
A Trip to Infinity

My Little Pony: Make Your Mark: Chapter 2
Available September 27, 2022
Elysium

The Munsters

Nick Kroll: Little Big Boy
Available September 28, 2022
Blonde

Eat the Rich: The GameStop Saga

Ingeritance

Inside the World's Toughest Prisons: Season 6

Too Hot to Handle: Brazil: Season 2
Available September 29, 2022
Available September 30, 2022
Anikulapo

Entergalactic

Floor is Lava: Season 3

Human Playground

Phantom Pups

Rainbow

What We Leave Behind