The 12 Best Pedro Pascal Films According To Letterboxd - Did They Get It Right?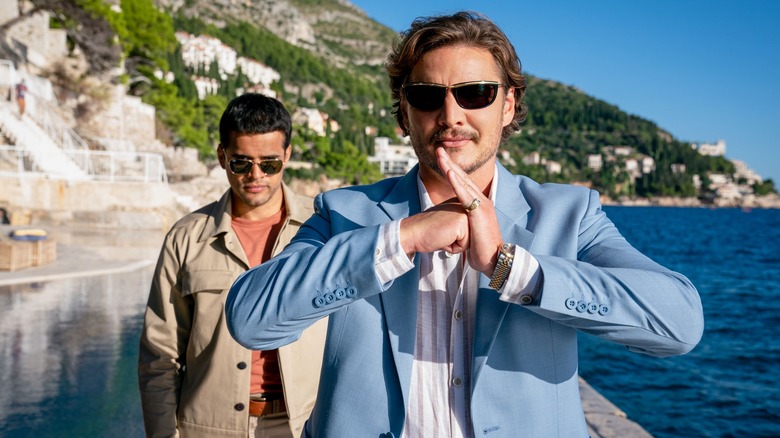 Lionsgate
Despite the overwhelming success of Disney's "The Mandalorian" and being cast as Joel in HBO's forthcoming "The Last of Us" adaptation, it's easy to forget that Pedro Pascal hasn't always been a leading man.
Before stepping into those Beskar steel boots, Pascal was already breaking into the mainstream with roles like Oberyn Martel in HBO's "Game of Thrones" and Javier Peña in Netflix's "Narcos". But as just about any actor can tell you, roles like these don't appear overnight.
Pascal's on-screen career began in the late '90s, with minor appearances in television shows ranging from "Buffy the Vampire Slayer" (in which he plays a college-student-turned-vampire), to "Law & Order" and its many spin-offs, and even the unaired pilot episode of a "Wonder Woman" series for NBC. He would, of course, go on to play the villain Maxwell Lord in "Wonder Woman 1984".
As a film star, Pascal's career has blossomed recently. It can be incredibly fun to take a deep dive into the lesser-known works of today's celebrities, and Pascal is no different. Based on the community's average ratings, we're going to take a look at the 12 highest-rated feature films featuring Pedro Pascal on Letterboxd. Let us know whether you agree with our verdict on each, and what your personal favorites are!
1. If Beale Street Could Talk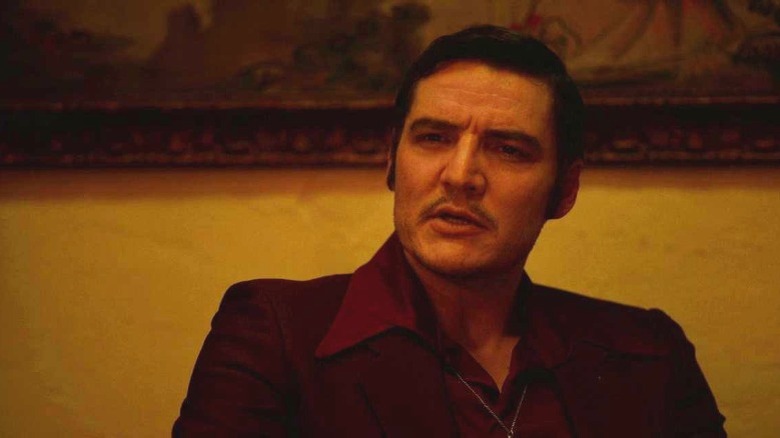 Given that you could miss his appearance entirely with an ill-timed mid-movie bathroom break, the highest-rated Pedro Pascal film on Letterboxd isn't exactly a "Pedro Pascal film." Nonetheless, "If Beale Street Could Talk," Barry Jenkins' 2018 adaptation of the James Baldwin novel of the same name, is a damn fine film in its own right.
Set in '70s Harlem, the film follows a young Black couple, Tish and Fonny. When Fonny is falsely accused of assaulting a woman and imprisoned, a pregnant Tish must rally the support of her family to save her lover and their unborn child from the machinations of corrupt power.
There's plenty to love here: James Laxton's stunningly warm and saturated photography, a gorgeous score by "Succession" composer Nicholas Britell, and superb performances from a cast that includes KiKi Layne, Stephan James, Regina King, Colman Domingo, and Brian Tyree Henry. It's no surprise that the film was a smash hit at that year's Golden Globe and Academy Award shows.
2. The Unbearable Weight of Massive Talent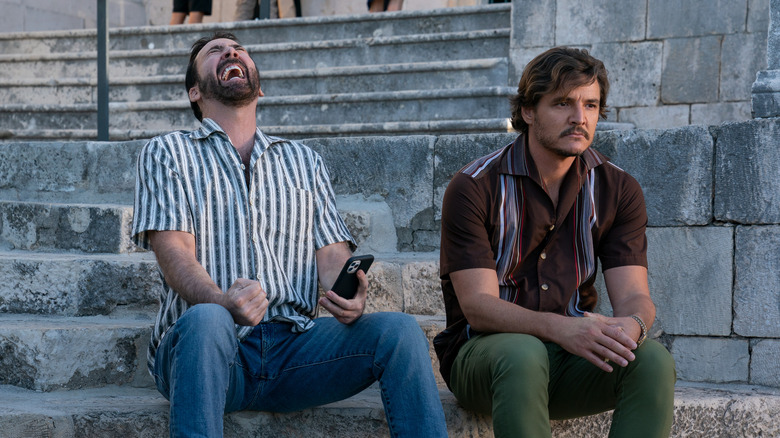 Lionsgate
Pop culture's renewed appreciation for Nicolas Cage is as heart-warming as it is well-deserved, and "The Unbearable Weight of Massive Talent" is the inevitable product of this cultural moment.
Cage plays a fictionalized version of himself in this comedic action-adventure directed by Tom Gormican, who co-wrote the film with Kevin Etten. This vision of Cage is tormented by an acting career that is rapidly drying up, a strained relationship with his daughter and ex-wife, and an unforgiving inner self, cleverly rendered via CGI as eternally youthful and decked out in "Wild At Heart" t-shirt and a  leather jacket.
Reluctantly accepting an easy million to attend the off-shore birthday party of a billionaire fan (Pedro Pascal), Cage is inadvertently sucked into a dangerous political operation by the CIA that calls for a certain set of skills he's only ever pretended to have.
It's a serviceable, entertaining buddy-romp that lovingly pays tribute to Nicolas Cage's recent memetic revival but falls short of Cage-level greatness once that novelty wears off. Nonetheless, the film is carried well enough by Cage and Pascal's natural chemistry. Bonus points for acknowledging "Mandy" as a masterpiece.
3. I Am That Girl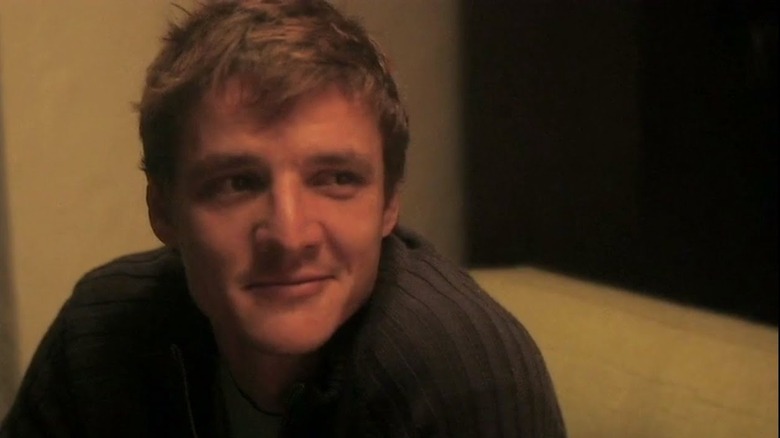 Pedro Pascal fanatics will have to put in extra effort to check out this low-budget indie film from 2008, which is seemingly off-the-map outside of free streaming on Plex or Tubi.
Grace Rowe stars as Maxine who works a mindless office job by day and drowns her sorrows in clubs by night. Overwhelmed by credit card debt and desperate to escape the eternal rat race, Maxine jumps on the opportunity for an impromptu vacation after a chance encounter with the mysterious Noodle (Michael Jaworski) in a club bathroom. Their weekend getaway sees the pair butting heads before long, but they may have more to teach each other than it first appears.
Unfortunately, it's difficult to recommend "I Am That Girl" to anyone but Pedro Pascal completists. Despite the charming lead performance by Grace Rowe, the film's dated stylistic choices and misguided casting drag it down. But for the curious, Pascal does deliver a tearjerker of a monologue in the film's final act.
4. Prospect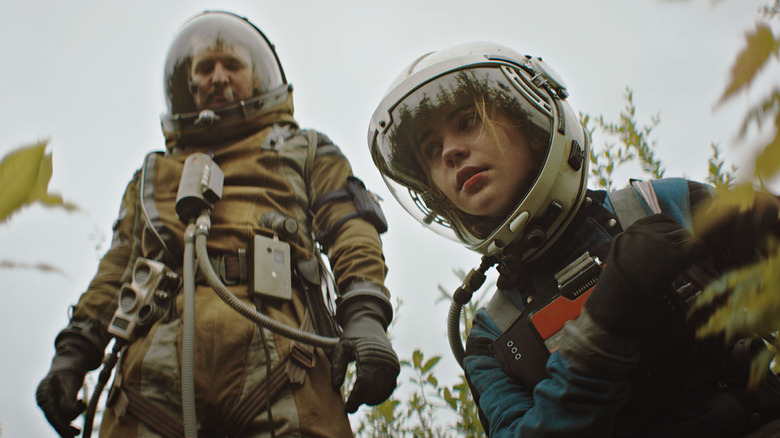 Bron Studios
This one's an absolute winner. Zeek Earl and Chris Caldwell direct this deceptively low-budget sci-fi flick that features one of Pedro Pascal's best performances to date alongside "Yellowjackets" and "The Book of Boba Fett" star Sophie Thatcher in her feature debut.
Jay Duplass and Thatcher star as Damon and Cee, a father and daughter who embark on a cosmic journey to an alien moon in the hopes of scoring big in the future's Cronenbergian equivalent of gold mining. After her father is killed in an altercation with two strangers, Cee has no choice but to team up with an untrustworthy Pascal if she wants to escape the moon with her life.
"Prospect" is a sci-fi Western in the spirit of "True Grit" with the lo-fi future aesthetics of Ridley Scott's "Alien" but never feels like it's desperately trying to ape its inspirations nor does it reek of self-awareness. Instead, "Prospect" tells its story with sincerity and a riveting pace. The low budget is made irrelevant with the film's spectacular practical effects in combination with post-production effects that are as immersive as those in Disney's "Obi-Wan." Hopefully, Earl and Caldwell have plenty more in the tank.
5. Hermanas (Sisters)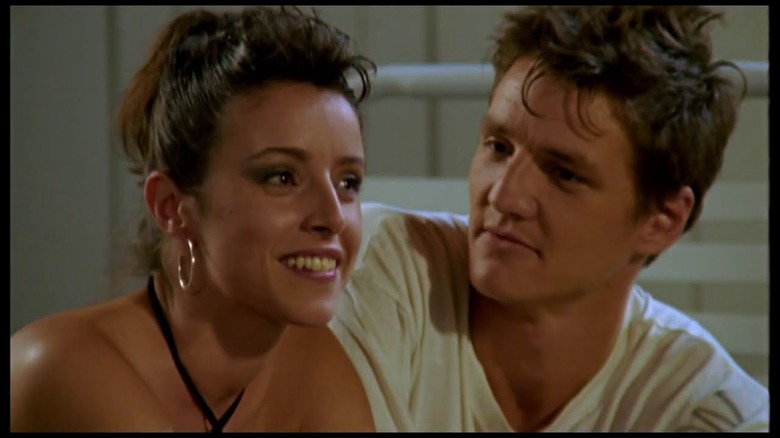 Like "I Am That Girl," this is a Pedro Pascal deep cut that you may have significant trouble tracking down on any digital storefront or streaming platform. Thankfully, writer-director Julia Solomonoff has generously uploaded "Hermanas" in its entirety to her Vimeo page.
The film follows a pair of adult sisters across two very different periods and places: '70s Argentina and '80s Texas. Nearly a decade after they fled Argentina during the nation's "Dirty War," Elena and Natalia (Valeria Bertuccelli and Ingrid Rubio) reunite in the United States and begin to heal their fractured relationship, but revelations in their father's unpublished novel open up old wounds and threaten to shatter their newfound bond.
As with many titles in his filmography, Pedro Pascal's role is very minor. The actor appears in a few scenes as an employee of a local second-hand store. "Hermanas" is an intriguing story that explores the complicated family dynamics of siblings still haunted by the specter of fascism, no matter how much time has passed. It's quite easily one of the best films Pascal's filmography has to offer.
6. Burn Notice: The Fall of Sam Axe
A feature-length prequel to a television series might be a hard sell for those who aren't already familiar with USA Network's "Burn Notice." But hey, it's Bruce Campbell vs. Pedro Pascal. A meeting of charisma titans like this doesn't happen often. 
Directed by "Burn Notice" lead actor Jeffrey Donovan, "The Fall of Sam Axe" focuses on Bruce Campbell's titular character in a story set years before the events of the series. Sam Axe, a Navy SEAL, embarks on a top-secret mission to combat the forces of Espada Ardiente, a suspected Colombian terrorist group. Axe initially teams up with a team of locals, including Pedro Pascal as Veracruz, but a betrayal sends the stakes sky-high. 
Perhaps not a must-see unless you're already on the "Burn Notice" boat, but if you're planning on a Pascal marathon, there's enough charm and action here to spend a lazy afternoon with. You might just find a new TV show to enjoy.
7. Kingsman: The Golden Circle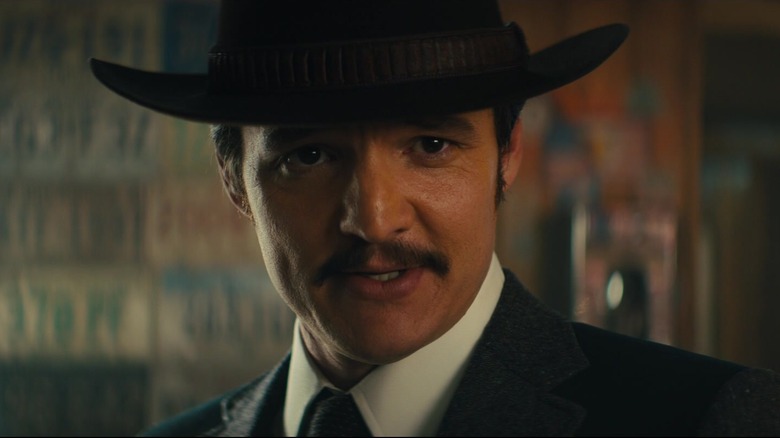 The "Kingsman" series is a bit like Vegemite. People seem to either love it or hate it. We'll leave it up to you to decide for yourself, but there's no denying that this sequel to the 2014 comic book adaptation received a rather mixed critical reception on release. 
In "Kingsman: The Golden Circle," Taron Egerton's secret agent Eggsy Unwin returns to save the world again. This time the threat is Poppy Adams (Julianne Moore), whose globe-spanning drug empire becomes an apocalyptic force when it's revealed that her product has been laced with a compound that will kill its users unless the United States drops its efforts against her. When the U.S. president refuses to budge, Eggsy must team up with a cast of American oddballs, including Pedro Pascal's Whiskey to shut Poppy down for good.
It's an incredibly mixed bag on the whole, but if ludicrous action and scene-chewing actors are your thing, then you could do a lot worse. Director Matthew Vaughn's cartoonishly over-the-top style will entertain some and irritate others, but it's worth checking out just to see Pascal using an electrified whip. 
8. The Adjustment Bureau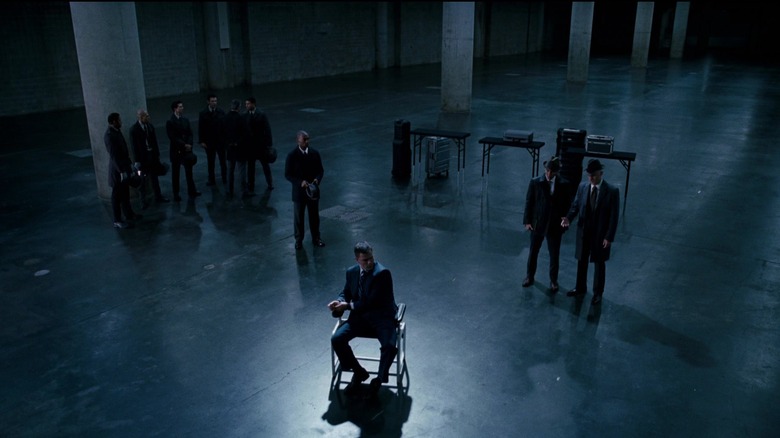 "The Adjustment Bureau" might just qualify for the shortest Pedro Pascal film appearance of all time. It's a blink-and-you'll-miss-it role in which Pascal appears as a waiter. It's so easy to miss that somebody's actually uploaded a clip of it to YouTube. With that caveat, "Oceans Twelve" and "The Bourne Ultimatum" scribe George Nolfi did put together a decent sci-fi thriller in this adaptation of the Philip K. Dick short story "Adjustment Team". 
"In the Adjustment Bureau," Matt Damon stars as a United States congressman who discovers that his life and the lives of all others are covertly influenced by a mysterious group of men led by "Mad Men" star John Slattery.
On the whole, it's not the most memorable thriller, but it's pushed along by a compelling premise and a solid cast that includes Emily Blunt and Terrence Stamp. Sure, it's no "Blade Runner," but neither is anything else.
9. Triple Frontier
Pedro Pascal landed one of his biggest roles to date with Netflix's "Triple Frontier," starring alongside Ben Affleck, Oscar Isaac, Charlie Hunnam, and Garrett Hedlund. 
The star-studded cast comes together as a team of ex-spec ops soldiers, whose heist of a Colombian drug lord's fortune turns out to be an even more lucrative and dangerous job than planned. J.C. Chandor, who previously directed critically acclaimed films such as "All Is Lost" and "A Most Violent Year," elevates the material beyond the standards of your average Netflix action flick.
The film languished in production hell for quite a few years before finally coming to fruition with the streaming giant, with "Strange Days" and "Zero Dark Thirty" director Kathryn Bigelow originally set to direct before Chandor stepped in.
"Triple Frontier" makes good use of its rock-solid cast. A ripper of a score by "It Follows" composer Disasterpiece continues the musician's streak of quality work.
10. The Equalizer 2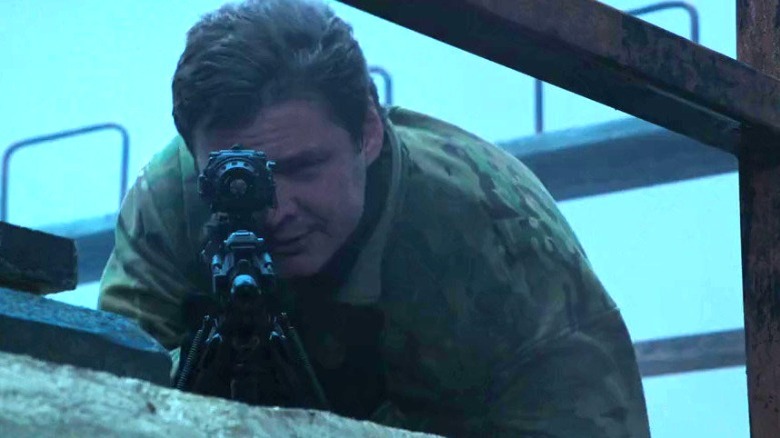 Released in 2018, "The Equalizer 2," the follow-up to Antoine Fuqua's 2014 reimagining of the classic television series that originally aired on CBS during the '80 saw Pedro Pascal continuing his habit of popping up in film sequels.
Denzel Washington returns as famed vigilante Robert McCall, who finds himself the target of his former partner, Dave York (Pascal), after a murder investigation led by McCall suggests York is responsible. It doesn't quite live up to the previous "Equalizer" film, but it's still an entertaining enough effort from "Training Day" and "Southpaw" director Antoine Fuqua, who has collaborated with Washington multiple times.
It's a shame that Washington and Pascal aren't given more compelling material to work with, given the latter's penchant for playing charming good-guys-gone-bad. Nonetheless, it's a decent enough movie to put on for your dad on a Sunday afternoon over popcorn and beers, if that's your jam.
11. Bloodsucking Bastards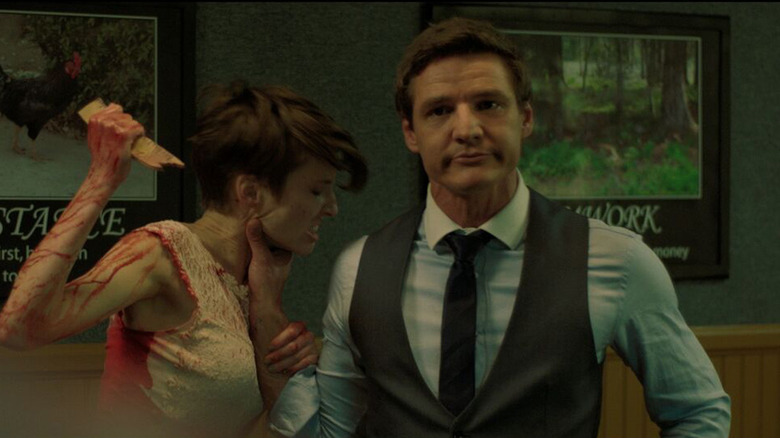 If you've read this far, you'd likely agree that the world needs more Pedro Pascal films in general, but if there's any sub-genre that he's a natural for, it's the horror-comedy. 
In "Bloodsucking Bastards," Fran Kranz stars as weary office worker Evan. With his eye on the position of manager, he hopes to climb his way out of corporate misery. Surprise, surprise. The higher-ups already have someone lined up. The slick, handsome new boss (Pascal) seems to be a natural but morale starts to slip when, well, everybody starts to turn into vampires. Evan and company decide to fight the hostile takeover in the only way possible: kill 'em all!
It's a pleasantly fun little movie with plenty of gruesome practical effects and more than enough of the red stuff to satisfy horror fans. Look past the forgettable poster for this decent horror comedy with an unusually monstrous Pedro Pascal.
12. Sweet Little Lies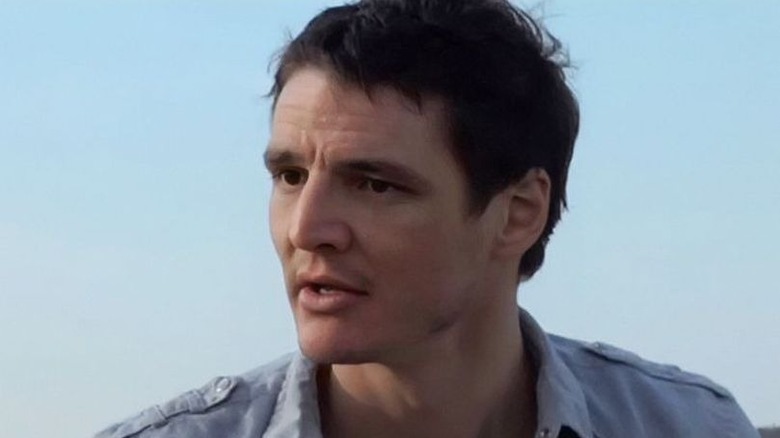 As with a few other films on the list, this one's not too easy to track down and is only recommended for Pedro Pascal completists.
Not to be confused with Hitoshi Yazaki's film of the same name from 2010, "Sweet Little Lies" is a coming-of-age road adventure from writer-director William J. Saunders. The plot follows Bess (Caitlin Kinnunen), a young girl who never knew her father, and her friend Waldo (Joseph Montes). The pair embark on a wild journey from Kansas to Vegas in a stolen car, hoping to fill in the blanks of Bess' life while encountering all kinds of strangers, including Pascal as Paulino. 
"Sweet Little Lies" admirably shoots for the stars with its quirky and sentimental energy. While its heart is in the right place, it's ultimately punching above its weight. Pedro Pascal does wear a tank top. Do with that knowledge what you will, dear reader.