The Last Of Us: First Look At Pedro Pascal As Joel And Bella Ramsey As Ellie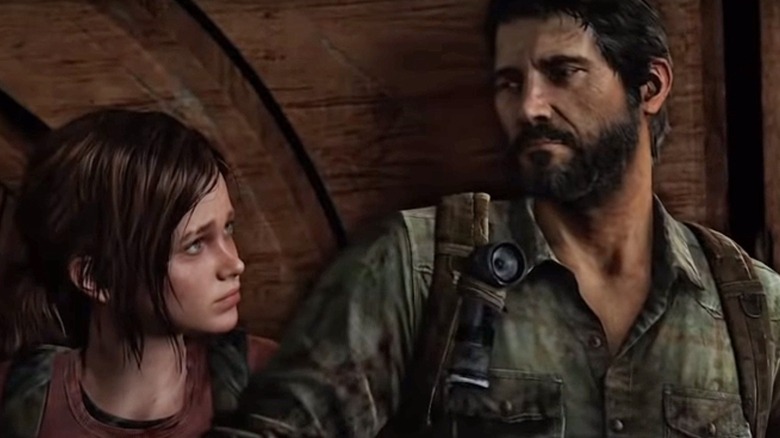 Naughty Dog
It's here. Don't panic, fellow "The Last of Us" fans, but it's here. The first look at the long-awaited HBO adaptation of Naughty Dog's phenomenal game has arrived, courtesy of Summer Games Fest. Series co-creator Craig Mazin shared the photo of Pedro Pascal's Joel and Bella Ramsey's Ellie on Twitter, with the caption "When you see it..."
The shot is beautifully composed, with lighting that matches some of the eerier moments of Neil Druckmann's masterpiece video game. It's no wonder the image is shockingly familiar, as Druckmann is also directing an episode of the ambitious series (he's also a writer, executive producer, and co-creator). For the uninitiated, the series takes place amid a zombie apocalypse, when traumatized smuggler Joel is tasked with getting a package — which turns out to be teenager Ellie — safely out of a quarantine zone.
Spot the Clicker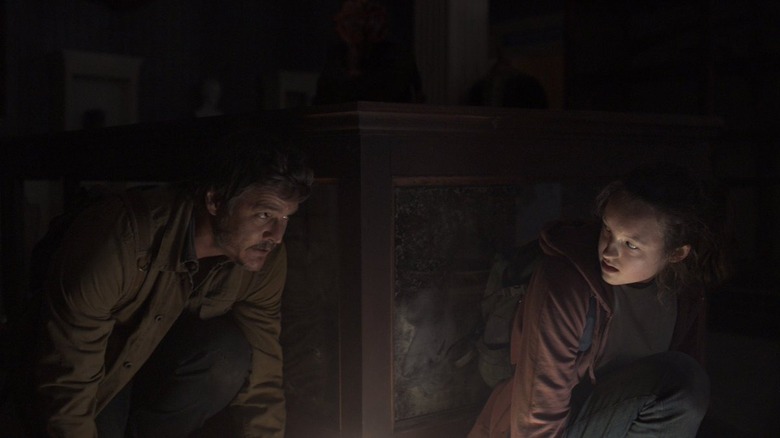 HBO
In the new image, Ramsey's Ellie looks exactly like the stubborn video game character fans know and love, while Pascal's Joel sports the same outfit as the game's begrudging protector. There's one major difference, though: Pascal doesn't exactly have the full beard Joel is known for. Still, it's rare for an adaptation's first look to pack so much of the atmosphere of the original in one frame, and this one does so perfectly.
Though Ellie and Joel are foregrounded in the frame, there's also more to this shot than meets the eye. It's tough to tell at first glance, but the "it" Mazin mentions here appears to be a Clicker, one of the fungus-faced zombies that Ellie and Joel have to face off against in the post-apocalyptic "The Last of Us" video game. A hint of its shell-like pink-red face can be seen over the top of the cabinet the pair are hiding behind, though it's shrouded in darkness so much that it's something folks who haven't played the game likely wouldn't notice.
As if the Easter egg and the commitment to the game's aesthetic weren't enough proof that the upcoming series will stay true to its excellent source material, the Summer Games Fest panel included another treat for fans of the game. Druckmann was joined on stage by Ashley Johnson and Troy Baker, who voiced the pair in the video game. Johnson and Baker weren't just showing up as guests of honor, though: they apparently also have roles in the new series. The casting was confirmed via press release, though as of this moment, we only know they'll be (obviously) playing different characters than the ones they originated.
"The Last of Us" will premiere on HBO. A release date has not been announced, but filming on the series reportedly wraps this week.