The Daily Stream: It's Time To Ring In Cozy Gong Yoo Season With The Fantasy K-Drama Goblin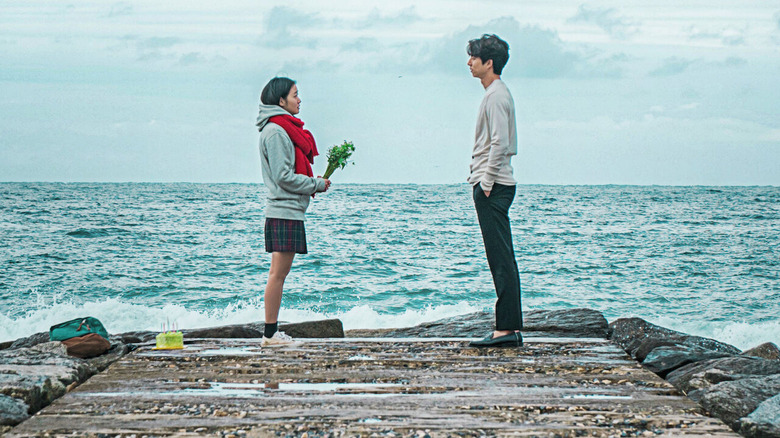 Viki
(Welcome to The Daily Stream, an ongoing series in which the /Film team shares what they've been watching, why it's worth checking out, and where you can stream it.)
The Series: "Goblin" or "Guardian: The Lonely and Great God"
Where You Can Stream It: Viki
The Pitch: A 900-year-old "Goblin" ("Train to Busan" star and "Squid Game" cameo maker Gong Yoo, at his dreamiest) was cursed with immortality as punishment for the thousands he killed on the battlefield while serving as the revered general of a paranoid king. Now spending his days acting as a guardian angel to humans who cross his path, the Goblin searches for the prophesied "goblin's bride" who can break his curse, who arrives in the form of the cheerful orphan born with the ability to see ghosts, Ji Eun Tak (Kim Go-Eun). But the eternally unlucky Ji Eun Tak has been evading death since she was born — which puts her in the sights of a Grim Reaper (Lee Dong Wook), who becomes unwitting roommates with the Goblin after attempting to take Ji Eun Tak's life. The three somehow end up living together, navigating their romantic troubles while fleeing the ghosts of their pasts, as it turns out the trio's fates are more intertwined than they might have thought. 
Why It's Essential Viewing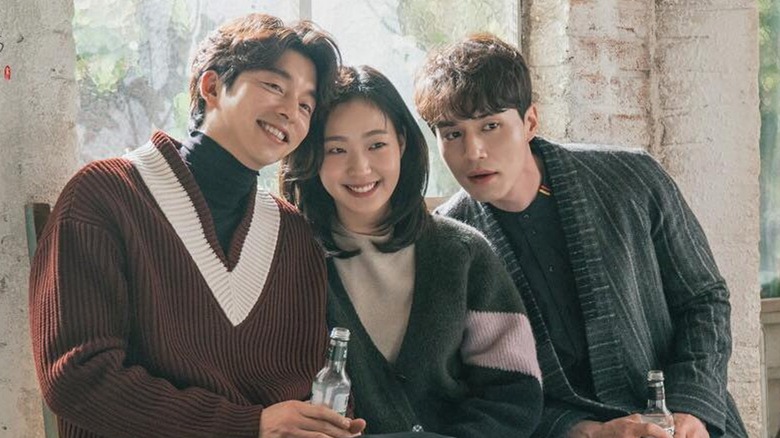 Viki
Gong Yoo isn't quite a household name in the States, but quite a few people may have looked up "handsome suit guy from 'Squid Game'" in the past few weeks in the hope that he too would slap them. Unsurprisingly, Gong is considered one of the biggest heartthrobs in South Korea, and there's no shortage of incredible films ("The Age of Shadows" sees him teaming up with "Parasite" star Song Kang-ho in a period spy thriller) or TV shows ("Coffee Prince" is a stone-cold classic of the early 2000s Hallyu wave) in which the newly minted Gong Yoo fan might indulge. But I'm here to talk about the K-drama in which Gong Yoo was at his dreamiest, his most charming, and was wearing the most turtlenecks: "Goblin."
Also known by its English title "Guardian: The Great and Lonely God," "Goblin" is a 2016 fantasy romance-drama that came right at the height of this current Korean culture wave and honestly represents its apex: it has all the romantic indulgences, melodramatic trappings, and high-concept ambitions of past K-dramas, now with a big-budget production to match. "Goblin" looks gorgeous: in addition to its incredibly attractive cast who are constantly draped in cozy sweaters and fashionable suits, the series takes measures to show the most beautiful parts of South Korea (with an occasional trip to a maple leaf-covered Canada) in the fall and wintertime. It's a dramatic departure from when K-dramas used to look like cheap soap operas (sorry), and would help establish the production-value standard that today's biggest Korean series hits enjoy today. 
More Than Looks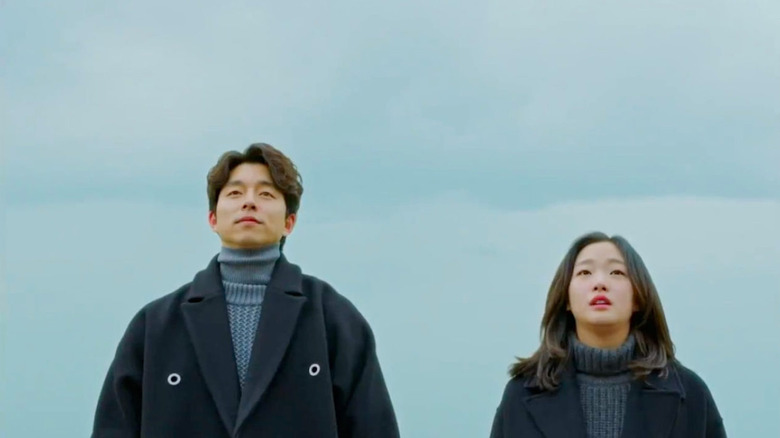 Viki
But "Goblin" is more than just its looks (though it does indeed look great). And even more than just an excuse to drool of Gong Yoo, it's the epitome of the K-drama: it's a romance drama, but it's also a buddy comedy. It's a contemporary fantasy series and a medieval action epic. It's a drama of grand ambition and scale, but also of disarming humor and charming slice-of-life moments. The Goblin and Eun Tak's shy romance makes up a large part of the series, but more so is the Goblin and Grim Reaper's hilarious odd-couple routine, as they try to live a normal life without showing off their powers. And there are moving vignettes centering on the people that Goblin saves or the ones that the Grim Reaper sends to the afterlife.
I've watched a lot of K-dramas in the past couple of years (okay, maybe only a handful because geez there are a lot), but there are none I return to more than "Goblin." Maybe it's because I'm a sap at heart. Maybe it's because I'm a sucker for a romantic fable. Maybe it's because the cast makes turtlenecks look so damn good. But perhaps it's because amid the sweet character dynamics and its charming quirks, "Goblin" manages to ask some interesting questions about the afterlife, destiny, and faith.