The Daily Stream: Spencer Isn't A Horror Movie, But It Acts Like One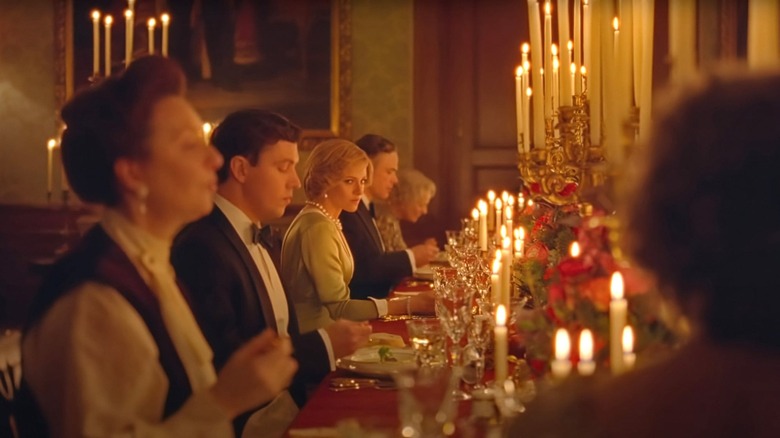 Neon
(Welcome to The Daily Stream, an ongoing series in which the /Film team shares what they've been watching, why it's worth checking out, and where you can stream it.)
The Movie: "Spencer"
Where You Can Stream It: Hulu
The Pitch: Those bemoaning the fact that horror movies rarely get to sit at the Academy's table may want to take a look at "Spencer," Pablo Larraín's feature-length study of a lost woman finding herself over a brutal weekend with the in-laws. It's 1991, and the marriage between Diana Spencer, Princess of Wales, and her husband Prince Charles has gone sour. She must navigate the rigors of royal scrutiny at the Queen's Sandringham estate while battling her own ghosts, and although "Spencer" is not a horror movie, it certainly acts like one when the moment calls for it. We know how the real story eventually ends for the People's Princess, and so Larraín's imagining ("A fable from a true tragedy" is how the film introduces itself) takes on the shape of his acclaimed 2016 work, "Jackie," which follows First Lady Jacqueline Kennedy in the wake of her husband's assassination. Both focus less on their most sensational catalysts and more on the women they came to define. Boasting a phenomenal sense of atmosphere and character, "Spencer" is not only one of my favorite movies of 2021, but /Film's Chris Evangelista praised Stewart's "raw, brilliant" performance and claims "'Spencer' will break your heart, but it will bring it warmth, too."
Why It's Essential Viewing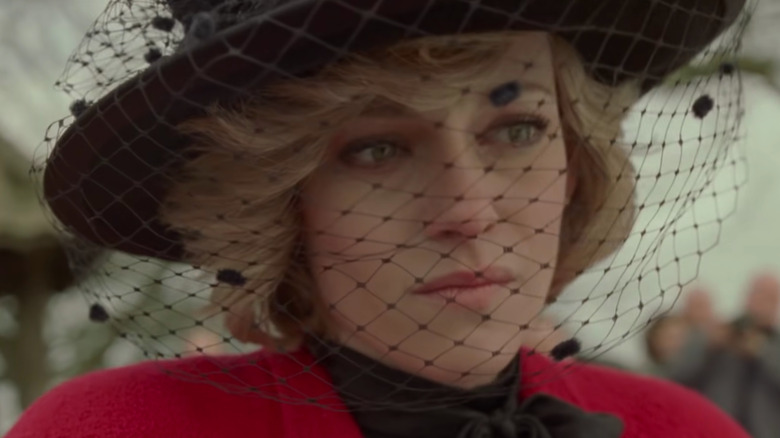 Neon
First off, any snapshot of Lady Di would fail to launch if it didn't include her trendsetting style and iconic looks. "Spencer" delivers interpretations of some of Diana's more well-known outfits without explicitly replicating any one look in particular — all the better, costume designer Jacqueline Durran argues, to capture an evocative idea of the People's Princess instead of a pitch-perfect hologram. Durran's got an incredible eye for textures; former costuming credits include "Atonement" (that green dress!) and last year's "Cyrano," for which she designed Roxanne's flowing threads. Within the lush fabrics and fancy hats, Kristen Stewart gets deep into the role, breezing beyond the trademark side-smirk and getting into the gristle of a confined woman. Her place on the Oscars' list of Best Actress nominees is well-earned and hard-fought.
The costuming worms its way into the darkening tone, as well. Wearing a foreshadowy sea-green satin dress that ends up matching the color of the soup served moments later, Diana attends a Christmas Eve dinner punctuated by feelings of judgment and revulsion, which she visualizes the way Susannah York might in Robert Altman's psycho-thriller "Images": she claws at the pearls on her neck, and as one plops into the soup, she takes an unblinking bite and chokes down the bitter royal pill. A grotesque psychological horror sequence dripping with subtext, its effect matches that of Nicolas Winding Refn's "The Neon Demon" in intensity and visual punch.
Behind the sure lens of cinematographer Claire Mathon (who previously photographed "Portrait of a Lady on Fire"), "Spencer" rolls along winding Norfolk roads in a quick early sequence that resembles the opening of Stanley Kubrick's "The Shining." Alongside Johnny Greenwood's discordant strings and unsettling compositions, the movie begins with an assault on its audience, dropping into the chaos of Diana's crisis and insisting that we get on her wavelength. Larraín stages his wispy star among massive structures of excess that threaten to swallow her whole. By this point in the timeline, Diana's struggle with bulimia is well-known, so she must report for weigh-ins and withstand powerful inquisitions that push her towards a breakdown. These moments of criticism are given the shape and tone of a heady, resistant-woman horror of the '70s, like Francesco Barilli's giallo gem "The Perfume of the Lady in Black." Self-destructive fantasy creeps into the frame, and feelings of being watched gain teeth when the watchers are presented like cult members. It's not the kind of biopic we're used to seeing, and that's a feature, not a bug.