The Daily Stream: Thoroughbreds Mixes Horses, Humor, And Homicide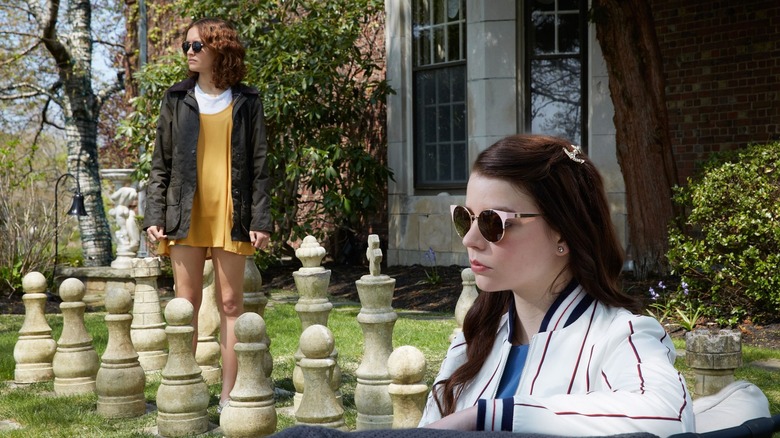 Focus Features
(Welcome to The Daily Stream, an ongoing series in which the /Film team shares what they've been watching, why it's worth checking out, and where you can stream it.)
The movie: "Thoroughbreds"
Where you can stream it: HBO Max
The pitch: There might be no one on this earth more capable of cruelty than a teenage girl, especially a rich and spoiled one. In the pitch-black comedy "Thoroughbreds," first-time writer and director Cory Finley tells the tale of two teenage girls, Lily (Anya Taylor-Joy) and Amanda (Olivia Cooke), who were once childhood friends but have grown apart. 
The two were raised in similar social circles in suburban Connecticut, where they live in expansive houses with neatly tailored lawns. Lily is a parent's dream, a well-behaved and prim over-achiever who went to a prestigious boarding school, while Amanda is a complete social outcast who likes horses more than people. When Lily offers to tutor Amanda and the pair bond over Lily's hatred of her smarmy stepdad, Mark (Paul Sparks), their childhood bond reignites and they start bringing out one another's worst traits. The two even force a local drug dealer, Tim (Anton Yelchin), to help them with their unhinged scheme to get rid of Mark once and for all. 
Why it's essential viewing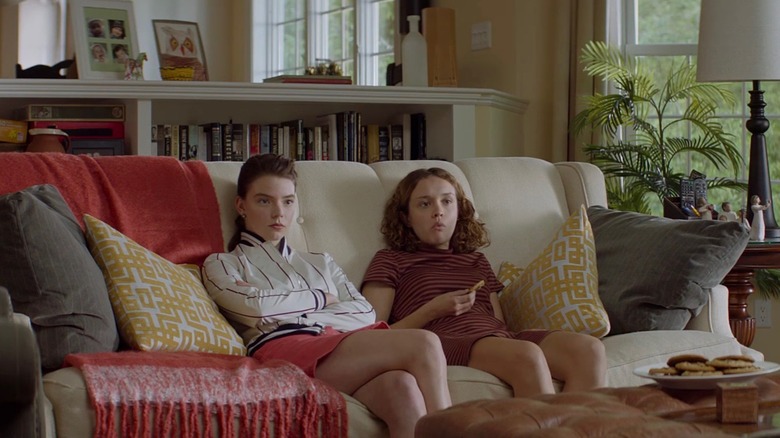 Focus Features
Dark comedies about teenagers often focus on the social aspects of high school and the endless popularity contest that leaves some feeling left out. "Thoroughbreds" takes the groundwork laid by its predecessors and focuses on two very different outcasts who embrace one another — and their goals have nothing to do with a rival peer or the school dance. There's also no love interest, at least not in any conventional sense. This is Lily and Amanda's story and the focus is entirely on them and their twisted bond. 
Both Taylor-Joy and Cooke give incredible performances, imbuing the girls with a sense of authenticity that grounds the wild premise. While very few teenage girls have ever ended up in a murder pact with their bff, Lily and Amanda make you see how they could. Their dialogue is never twee and their friendship is never forced, instead growing throughout the film as the two realize one another's strengths and grow to appreciate them. Both characters are allowed to be deeply flawed and somewhat unlikable, without ever falling into clichéd mean girl tropes. 
Adolescence is when we figure out what kind of adult we're going to be, and how we might fit into the world. In "Thoroughbreds," the two teenaged protagonists try to figure out how to mold the world to their will instead. They are the thoroughbreds of the title as much as the horses that Amanda loves; they're creatures of privilege given free reign. They're villains in their own story, but they're incredible to watch and they're bitingly funny.  Eat your heart out, Amy Dunne. 
One of Yelchin's last performances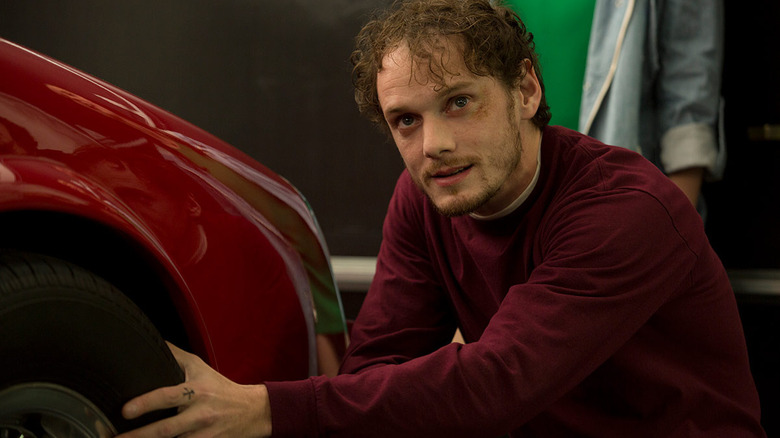 Focus Features
There aren't many other characters taking up space in "Thoroughbreds," so whoever appears alongside the two teens has to really be able to hold their own. Sparks is seriously menacing as Mark and offers up a real threat to his would-be dispatchers, but it's Yelchin as Tim that makes the movie feel whole. Yelchin plays this sad loser in a way that actually makes you feel sorry for him. He's a registered sex offender (statutory; he hooked up with a teenager when he was in his 20s) and a low-level drug dealer, but he's also just kind of a sad sack who works the kicked puppy thing with aplomb. His messy entanglement with the girls gives the murder plot more human stakes, since everyone else involved seems to be some kind of sociopath. Yelchin was an absolutely amazing performer whose absence is still sorely missed, and "Thoroughbreds" is one of his best performances. 
"Thoroughbreds" is a lean, mean little comedy with excellent performances, a razor-sharp script, and tight direction. Though Finley originally imagined the story as a play, it's so gorgeously cinematic that imagining it on the stage almost feels like a crime. "Thoroughbreds" is as compelling as it is well made, as long as you have the stomach for it.