Squid Game Season 2: Everything We Know So Far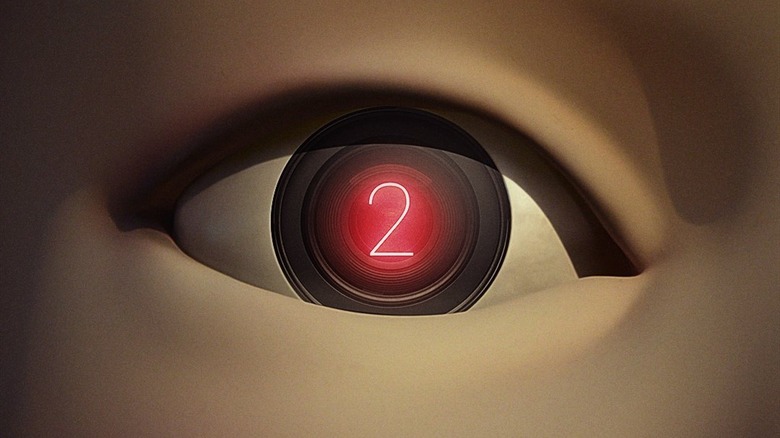 Netflix
Short on cash? Well, we've got some good news: the high-risk, high-reward stakes of "Squid Game" are returning for season 2. Created by Hwang Dong-hyuk, the South Korean survival game thriller provided a balm to our boredom during the latter half of 2021 and quickly cemented its place as the most successful Netflix series of all time.
The show stars Lee Jung-jae as Seong Gi-hun, a man who is perpetually penniless, thanks in large part to his chronic gambling addiction. Divorced and living at home with his mother, one of the few bright spots in Gi-hun's life is his daughter, Ga-yeong (Cho Ah-in), whom he loves but continually lets down. Desperate to change his circumstances (and unable to resist the siren call of gambling) Gi-hun participates in a competition with a 45.6 billion won ($38.6 million) prize pot. The catch? There are hundreds of players and only one winner, and the losers leave the game in a coffin.
If you're keen to see Gi-hun play more sadistic games for big prizes, read on to find out everything we know about "Squid Game" season 2 so far.
When and where to watch Squid Game season 2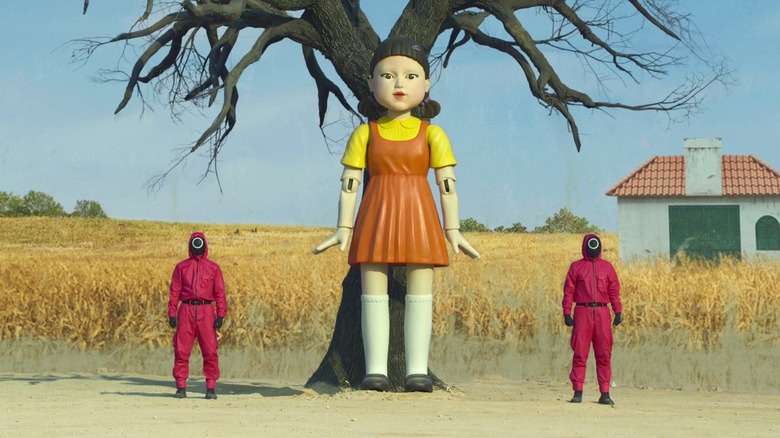 Netflix
Hwang confirmed in November 2021 that "there will indeed be a second season" of "Squid Game," prefacing the promise by saying that there had been so much love and demand for "Squid Game" that "I almost feel like you leave us no choice." The showrunner said that season 2 is "in my head right now," so we can assume that he spent the ensuing months getting the story out of his head and onto paper. Netflix officially announced that "Squid Game" season 2 had been given the green light on June 12, 2022, accompanying the news with a creepy video featuring a familiar-looking robot doll.
Red light... GREENLIGHT!

Squid Game is officially coming back for Season 2! pic.twitter.com/4usO2Zld39

— Netflix (@netflix) June 12, 2022
In May 2022, Hwang told Vanity Fair that he expects "Squid Game" season 2 to arrive in late 2023 or early 2024, and as far as we know that's still the expected release window. Hey, at least it gives us plenty of time to work on our tug-of-war skills!
What we know about Squid Game season 2's story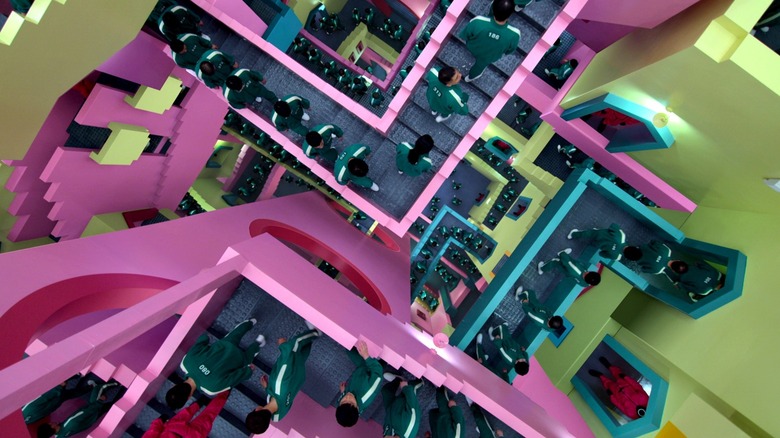 Netflix
Spoilers from here onwards for "Squid Game" season 1.
The official announcement of "Squid Game" season 2 was accompanied by this tease of things to come.
Gi-hun returns. The Front Man returns. Season 2 is coming. The man in the suit with ddakji might be back. You'll also be introduced to Young-hee's boyfriend, Cheol-su. Join us once more for a whole new round.
Young-hee, you may recall, is the giant terrifying robot doll who oversaw the first of the games in season 1, "Red Light, Green Light." Young-hee would turn away from the players, at which point they would be allowed to run, but if she caught any of them still moving when she swivelled back around, the unfortunate players would be gunned down on the spot. If Cheol-su (presumably the doll featured in the teaser video) is anything like his girlfriend, it's safe to assume that he has something equally horrible in store.
At the end of "Squid Game" season 1, Gi-hun had walked away with the prize money but been too traumatized and guilt-ridden to actually spend any of it. He is shocked to discover that his fellow player, Oh Il-nam (aka Player 001) is actually the original creator of the games, but even after Il-nam dies, the games continue. The season ends with Gi-hun resolving to return to play the games again — though whether he'll dismantle them or simply pursue a second victory remains to be seen.
What we know about the cast and crew of Squid Game season 2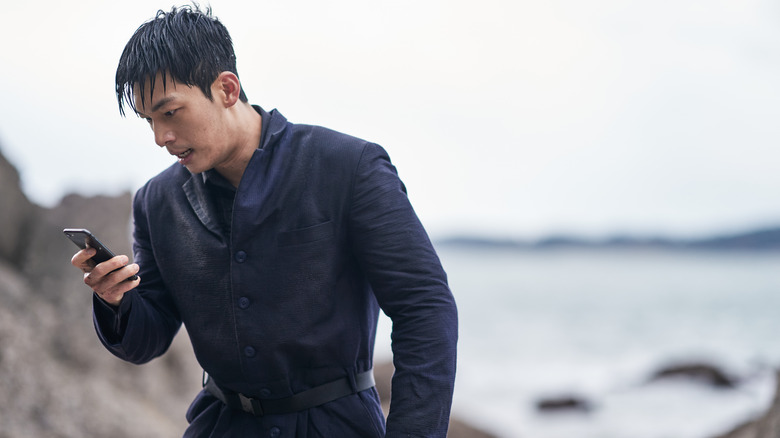 Netflix
If you're familiar with the "death game" genre ("Battle Royale," "The Hunger Games," "Alice in Borderland" etc.), you'll know that a high body count is pretty standard. Indeed, by the end of "Squid Game" season 1 the only surviving player was Gi-hun himself (aka Player 456). The announcement above confirms that the Front Man (a masked overseer of the games, who was revealed in an exciting cameo to be played by major South Korean movie star Lee Byung-hun) will be returning alongside Gi-hun in season 2, as will the "man in the suit with the ddakji" (a smooth-talking "salesman" for the games, played by Gong Yoo, who entices players by challenging them to a game of ddakji).
One major character with a question mark left hanging over his fate is Hwang Jun-ho (played by Wi Ha-joon), a police officer who investigates the games in the hope of finding out what happened to his missing brother, In-ho. The last time we saw Jun-ho, he discovered to his horror that In-ho was actually the Front Man. Jun-ho was shot in the shoulder and fell off a cliff into the ocean, which is a pretty classic "but we never actually saw the body" death. Wi himself certainly seemed to be holding out hope that his character was still alive; speaking to The Star in November 2021, the actor said, "If I were to imagine Hwang Jun-ho in season 2, I'd want him to find his brother again and ask him what in the world happened [to him]."
Hwang Dong-hyuk is returning as director, writer, and executive producer for "Squid Game" season 2.