Paramount+ Gained 27 Million Subscribers In 2021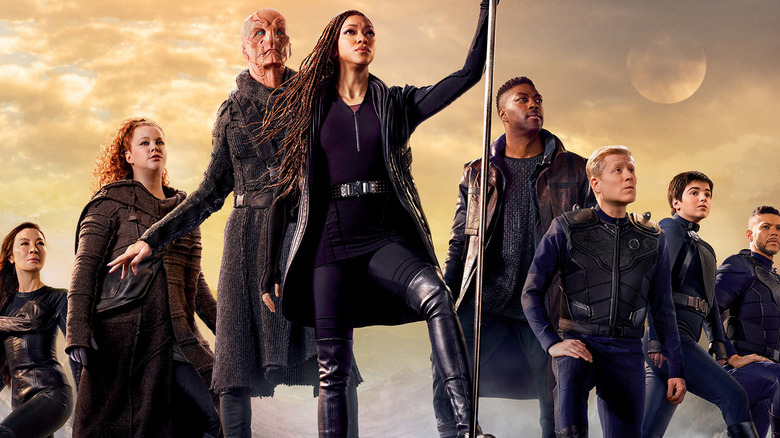 Paramount+
It seems that all those "Star Trek" series and "Yellowstone" shows (yes, for those unaware, the dads of the world now have a shared universe all their own) on Paramount+ are doing the trick after all. The streamer gained 27 million subscribers in 2021, which was far more than any other streaming service added over that same period of time, per Antenna's Year in Streaming Report.
According to Antenna's data (via The Wrap), the streamer formerly known as CBS All Access often saw a major uptick in signups around the time of major cultural events in 2021. Most notably, the service added more than 750,000 subscribers on Sunday, February 7 alone, thanks to Super Bowl LV. It's also believed that Paramount+ benefitted from providing an ad-supported tier. In fact, all five of the streamers with ad-supported options on Antenna's charts (Paramount+, HBO Max, Hulu, Peacock, and Discovery+) gained a significant number of subscribers in 2021.
Of course, these services are still far behind Netflix and Disney+ when it comes to their total number of subscribers worldwide. All the same, it would appear the House of Mouse is hoping to emulate their recent success, having only just announced its plan to introduce an ad-supported option for Disney+ in 2022.
What Paramount+ has planned for 2022 and beyond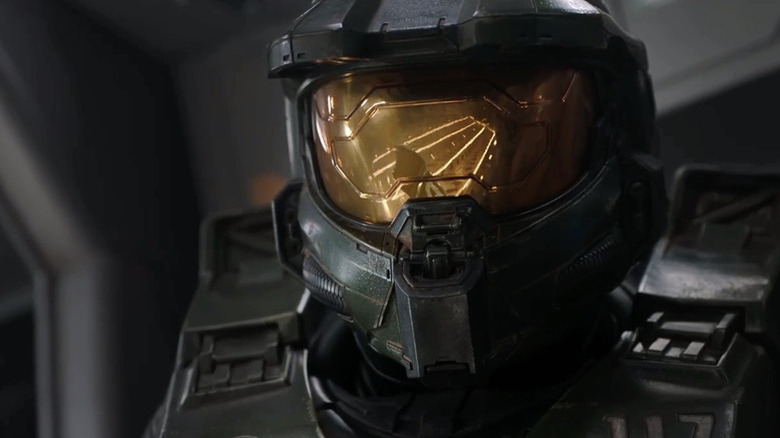 Paramount+
Naturally, Paramount+ is taking steps to keep its subscriber growth on the up and up in 2022. Having only just debuted the second season of "Star Trek: Picard," the streamer will unveil its long-awaited "Halo" live-action TV show on March 24, 2022, followed by the live-action/animated series "The Fairly OddParents: Fairly Odder" one week later. It won't be slowing down after that, either, with the "Star Trek: Discovery" spin-off "Star Trek: Strange New Worlds" due to premiere on May 5, 2022 (having already been renewed for a second season ahead of then).
At Paramount's investor event on February 15, 2022, the studio revealed its plans for 2023 and beyond, which include a series of villain-driven "Teenage Mutant Ninja Turtle" movies for Paramount+, on top of a second season of "Halo," and even more shows from "Yellowstone" creator Taylor Sheridan. Paramount is also working on a "Sonic the Hedgehog 2" spin-off series featuring Idris Elba as the voice of Knuckles the Echidna ... on the off-chance anyone thought it would be leaving any stone unturned in its quest to mine its biggest franchises for ideas it can develop into "content" for its streaming service.
Will this strategy work? We'll just have to wait and see how Paramount+ fares over the months to come.