Yellowstone Creator Lands Two More Paramount+ Series
Paramount+
I'm very concerned about the amount of sleep that Taylor Sheridan is going to be missing over the next few months. As part of the barrage of news from Paramount today ("Halo" renewal before the first season premieres, "South Park" and "Beavis and Butt-Head" set to stream exclusively on Paramount+, a new "Star Trek" film, and so very much more), we learned from TV Line that Sheridan has two more series on the way. 
These new series are in addition to "Yellowstone," its prequel "1883," and "Mayor of Kingstown." Not only does he have a thousand things (estimate by me) in the works, but he shows up in cameos on his show here and there. He's also known for films like "Hell or High Water" and "Sicario." Not a bad track record. The new series are called "Lioness" and "Land Man," and I hope someone at least wrote extra coffee into his contracts. 
Someone bring this man an espresso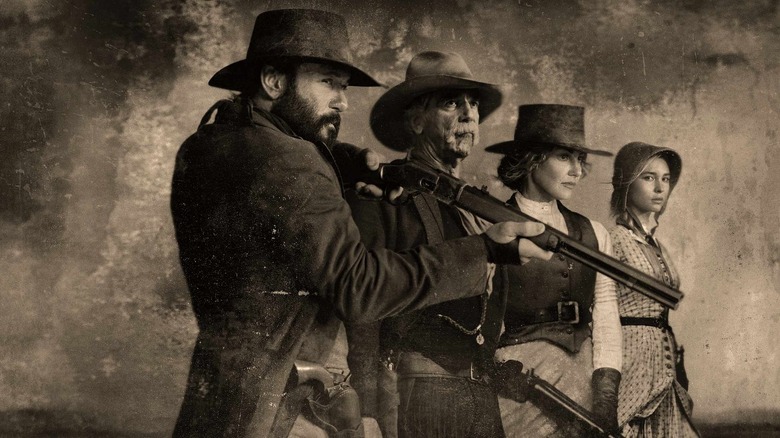 Paramount+
In "Lioness," we'll follow star Zoe Saldaña as a CIA agent. The site reports that "Lioness" "is based on a real-life CIA program and follows a Marine recruited to befriend the daughter of a terrorist to bring the organization down from within." Tom Brady ("NOS4A2," "Colony") will be the showrunner for the series, which will begin production in June. Here is the official logline for "Lioness":
Saldaña plays Joe, a strong-willed, hard-nosed, station chief of the CIA's Lioness program, tasked with training, managing and leading her female undercover operatives working to assassinate the world's most dangerous terrorists.
Maybe Sheridan should share some of that coffee with Saldaña who currently has all the "Avatar" films (there are 90 of them, I believe?) on the go, some in post-production, and some listed on IMDb as "still filming," "Guardians of the Galaxy 3," which is still in production, and that "Star Trek" sequel. 
No one does 'real people' better than Sheridan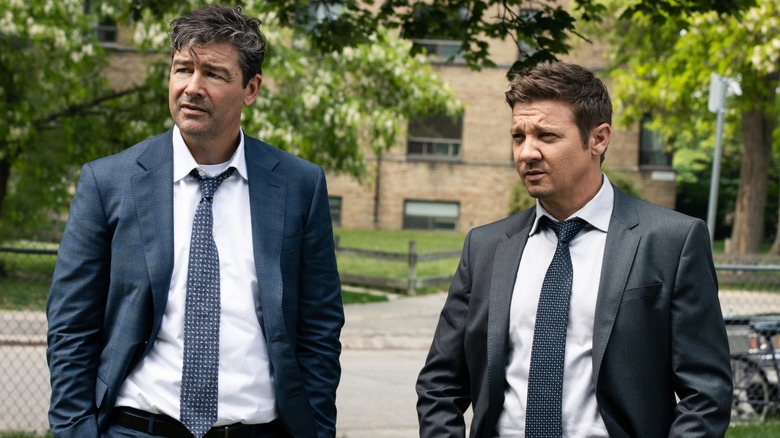 Paramount+
"Land Man" is reportedly based on the podcast "Boomtown," and "is set in the proverbial boomtowns of West Texas and is a modern-day tale of fortune-seeking in the world of oil rigs." The site also says the series is described as "an upstairs/downstairs story of roughnecks and wildcat billionaires that are fueling a boom so big it's reshaping our climate, our economy and our geopolitics." That sounds right up Sheridan's alley, and Billy Bob Thornton (who appeared in an early episode of "1883") will play a crisis manager for an oil company. Production will begin in 2023.
That sounds pretty fascinating, honestly. Not that I would be surprised by a single thing a large oil corporation did that would require a crisis manager. I just love the idea of seeing the people who work for the company who aren't billionaires. That's something Sheridan excels in; showing the grittier side of the lives of real people, whether it's the immigrants and dreamers who moved out West in the late 19th century, the people who are deeply affected by the prison system, or the workings of a powerful ranch.
I just hope he gets some rest.