Disney+ Will Introduce An Ad-Supported Tier This Year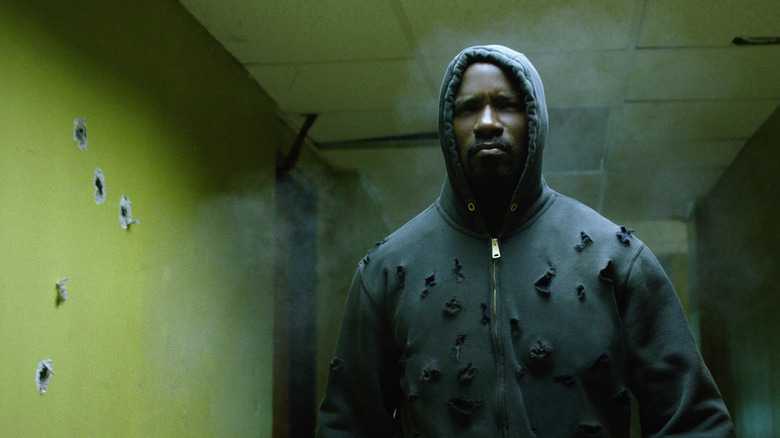 Marvel Studios
Our (ad-supported) streaming options just keep getting better and better! Yes, you're hearing a bit of sarcasm here, but Disney+ announced they will expand their platform offerings by introducing an ad-supported subscription later this year.
This option will be in addition to the platform's subscription without ads and will start in the United States with plans to expand internationally in 2023. Kareem Daniel, Chairman, Disney Media and Entertainment Distribution, said in a statement released on Friday, March 4:
"Expanding access to Disney+ to a broader audience at a lower price point is a win for everyone — consumers, advertisers, and our storytellers. More consumers will be able to access our amazing content. Advertisers will be able to reach a wider audience, and our storytellers will be able to share their incredible work with more fans and families."
The ad-supported offering is a first for the streaming service and is being viewed as a step toward their "long-term target of 230-260 million Disney+ subscribers" by 2024, according to the company's press release. Rita Ferro, President of Advertising for Disney Media and Entertainment Distribution arm, added:
"Since its launch, advertisers have been clamoring for the opportunity to be part of Disney+ and not just because there's a growing demand for more streaming inventory. Disney+ with advertising will offer marketers the most premium environment in streaming with our most beloved brands, Disney, Pixar, Star Wars, Marvel and National Geographic. I can't wait to share more with advertisers at the Upfront."
As someone who tolerates ads because I'm not rich (this is minimizing for the sake of word count, but you get the idea), this is a welcomed addition to the platform, especially because they're not forcing anyone to use it. If they had decided to remove an ad-free experience, audiences would surely have a problem. Personally, I've been weighing my streamer options lately — it's just so expensive to have them all! — and I'll admit, I was considering ditching Disney+. But now, I actually will stick around and evolve like a Pokemon into the ad-supported pleb that I am. Thank you, Disney, for the opportunity.
Further details, including pricing and an exact launch date, will be released later this year. 
Disney+'s future seems bright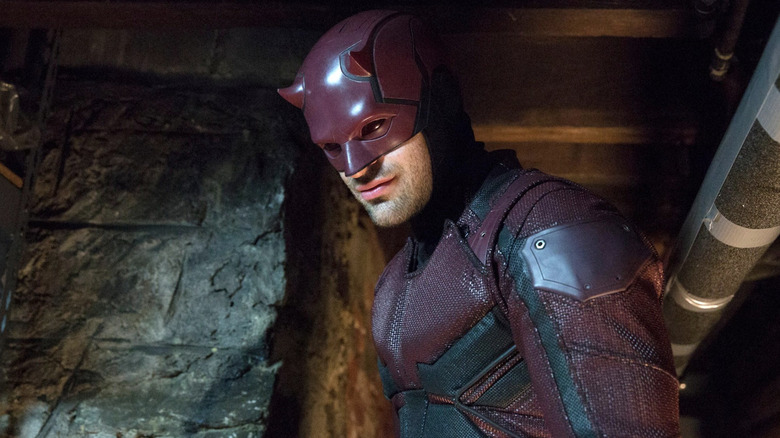 Marvel Studios
Between this announcement and the confirmation of the Netflix Marvel titles transferring homes to Disney+, it seems like the streamer has high hopes about their future and the plans they have in motion for growth.
The streaming platform just acquired all, yes, every single one of Netflix's MCU original titles. That includes "Daredevil," "The Punisher," "Jessica Jones," "Luke Cage," "The Defenders," and "Iron Fist," and they'll arrive on March 16. This marks the first time any of Netflix's original programming has left the platform at all, let alone to live permanently (you know, "permanently" with quotes around it) on another streamer. It's a major win for the platform and will undoubtedly secure any MCU die-hards who are stragglers and have yet to sign up for a Disney+ subscription at all. Plus, it cements Disney as the destination for Marvel — something that Netflix tried and succeeded with for quite a while. To quote Michael Scott, "My, how the turntables." 
This new ad-supported tier also gives audiences options, and people respond to being "trusted" with options. Sure, some people might demote their account to ad-supported, but the company still considers that a retention win. Folks who otherwise may have not signed up because of pricing will reconsider, and maybe even join. Plus, a whole host of folks will stick with their ad-free tier out of comfort or just plain old desire to stay the heck away from ads. There's really no way for Disney to lose out here, and with how quickly they're leveling up, it makes sense to see them pulling out all the stops.