Daredevil, Jessica Jones, And Other Marvel Shows Are Leaving Netflix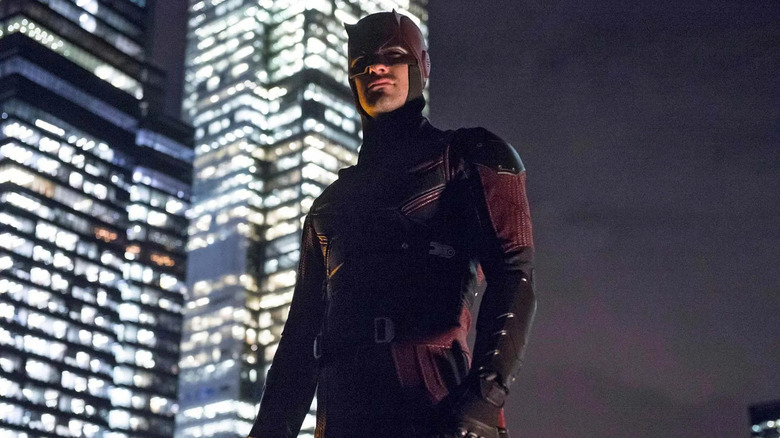 Netflix
Update: /Film has confirmed with sources close to the situation that the following report is true. The original article is as follows.
Marvel's Netflix Original programming — including "Daredevil," "Jessica Jones," "Punisher," "Luke Cage," and "The Defenders" — appear to be leaving the platform in March. Yeah, we don't get it either.
/Film reached out to Netflix for confirmation, but according to Comic Book Resources, the shows will be saying goodbye to the streamer on March 1. Games Radar claimed that before starting an episode of any of those shows, "you'll be met by an incredibly quick message that says: 'This show is available until 1st March.'" However, the site was only able to check for this message via the U.K. Netflix platform.
In the land of Twitter, fans are claiming that they are receiving the same messaging in other Netflix markets aside from the U.K. But in my ~uniquely American~ Netflix experience, leaving notices appear on the main page for the show or movie, and not after starting an episode. In fact, I went and did a little digging on the U.S. app via my personal Apple TV — and I didn't receive any leaving notices for any of the five series at risk, nor were any displayed on show landing pages. 
So herein lies the Marvel-Netflix mystery. If only we had a real-life Jessica Jones to sort it all out for us.
If Not Netflix, Where?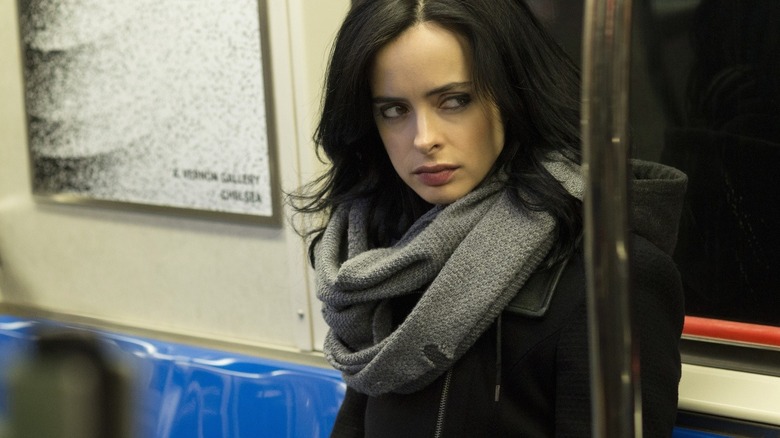 Netflix
Let's say these shows do leave the Netflix platform on March 1 as per the rumor mill — marking the first time a Netflix Original has ever left the streamer. What comes next? Where these shows will end up is currently unknown, so as of right now, the fate of these well-loved Marvel Cinematic Universe entries hangs in the balance.
However, it stands to reason that these shows might at some point end up on Disney+. The Marvel and Disney partnership is currently at its height, and more and more Marvel properties are seeing their debut on Disney+. Most recently, "Eternals" debuted on streaming with the platform, so it's clearly making its mark on the Marvel world. Plus, Disney+ is the home of tons MCU TV entries itself, including "WandaVision" and "Hawkeye." But again, nothing has been confirmed at this stage.
Hulu is also a possible destination for the content, considering their acquisitions catalogue has been looking stacked lately, and they've become the home for Disney-owned titles that are a little less family-friendly. They just premiered Oscar-hopeful "Spencer" on the platform, and though it's far from an MCU entry, it proves that Hulu is looking to truly compete alongside the giants and their expansive libraries. Plus, they continue to ramp up their original content — "Pam & Tommy" is totally on everyone's lips right now, and they've had mega hits like "The Handmaid's Tale" in the past. So why not make more of a splash by acquiring the Marvel TV catalogue?
Time will tell, friends. For now, get in that "Daredevil" rewatch before it's too late.