Everything That Went Wrong With Disney+ Day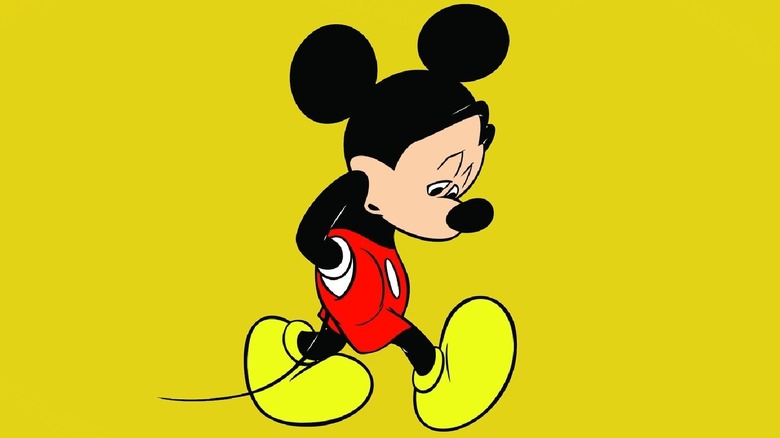 Disney
Almost a year after the ordeal that was Disney+ Investor Day 2020, the /Film staff battened down the hatches and braced for the much-touted "Disney+ Day" — an event to celebrate the two-year anniversary of Disney+ and showcase some of the streaming service's upcoming movies and TV shows.
Given that Marvel, Lucasfilm, Pixar, and now the entire 20th Century Fox IP catalog have all been added to the Disney hoard, the company owns a pretty hefty percentage of the modern entertainment landscape as we know it. And with last year's Disney Investor Day having announced 10 new Star Wars shows, 10 new Marvel shows, and a staggering 61 new movies and TV shows overall, Disney had set a high bar for what to expect. 
Unfortunately, Disney+ Day ended up being marred by confusion, disappointment, and botched Twitter tags. What went wrong? Well, quite a lot.
The Disney+ Day Eve Leaks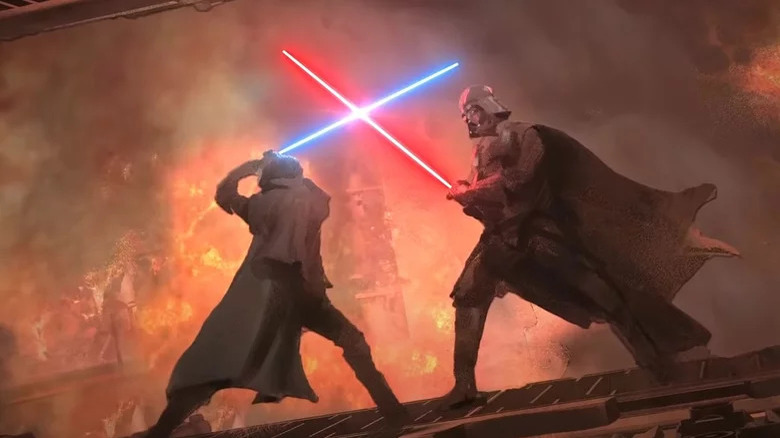 Disney
Disney+ Day did have a few good, solid things to show off: a new trailer for "The Ice Age Adventures of Buck Wild," a first look at "Big Hero 6" spinoff series "Baymax," and an introduction to the "Willow" TV reboot — not to mention a sizzle reel for "Obi-Wan Kenobi." Unfortunately, all of those videos leaked a day ahead of time on YouTube.
The bootleg videos were swiftly taken down, but you only get one chance to premiere something on the Internet. With these leaks, the amount of "new" content that Disney had to show at the main event was drastically cut down.
Wait, Where is Disney+ Day Happening?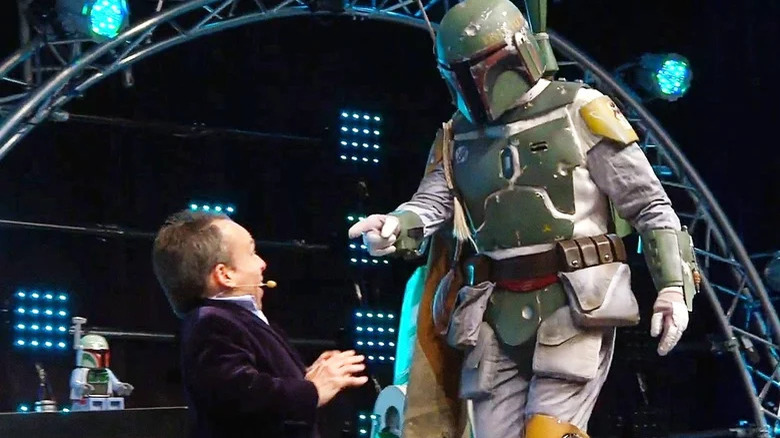 Disney
Twitter threads are useful. They allow you to circumvent the social media platform's 280-character limit, and update stories over time by stringing together tweets that might have been posted days, weeks, or even years apart. They're a versatile tool. What they are not is a suitable main platform for a massive fan event.
Nonetheless, Disney+ Day turned out to be ... a Twitter thread. At least, that's were the bulk of Disney's own announcements were made. A select few trades had been given a special preview of Disney+ Day on Thursday, and Disney's own tweeting schedule wasn't quite synced up with the lifting of news embargos. This meant that, for example, Variety announced the release of the "Obi-Wan Kenobi" featurette and shared some of the concept art before the official Disney+ Day Twitter thread got around to it.
As ubiquitous as it might seem to regular users, a 2019 study by the Pew Research Center found that only 22% of U.S. adults use Twitter regularly. The same study found that 73% of those same adults regularly use YouTube, which is why YouTube has become the go-to platform for streaming events like DC FanDome and Netflix's TUDUM. Twitter is simply not a suitable platform for any kind of "event" — unless you count Film Twitter's bi-annual Discourse about Martin Scorsese saying he doesn't like superhero movies.
But by far the biggest problem with this approach was that the Twitter thread lacked the meat that most fans were eagerly waiting for: a first look at "Obi-Wan Kenobi" and at the various Marvel Studios shows coming to Disney+. Though Disney+ Day included the first footage from "Moon Knight," "Ms. Marvel," and "She-Hulk," there wasn't so much as a single photo of Oscar Isaac in costume on the official Disney+ social media channels, and videos like the "Obi-Wan Kenobi" special weren't released on any official YouTube channels. But why not?
The Perils of Paywalls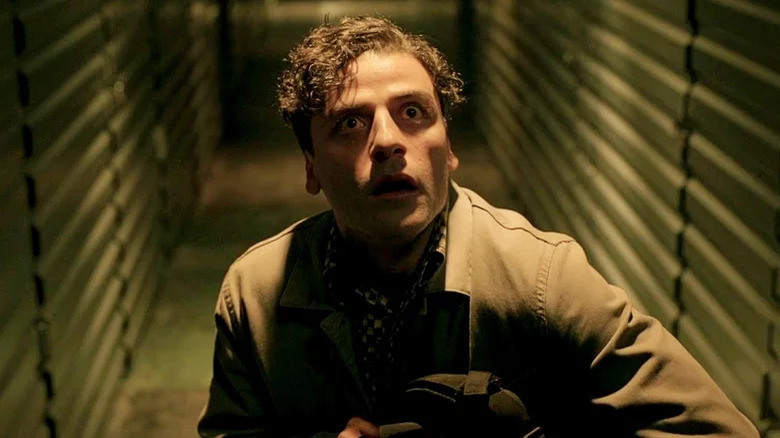 Disney
In easily the most questionable decision of Disney+ Day, the "Obi-Wan Kenobi" featurette and all the first look footage from Marvel Studios shows was released exclusively on Disney+ — meaning it was locked behind a paywall.
This is particularly significant because earlier this week a Disney Q4 earnings call revealed that Disney+ had its slowest growth since its launch two years ago, adding just 2.1 million subscribers (short of the 10 million expected by Wall Street analysts). The news precipitated a sharp drop in Disney stock, but Disney+ Day was just on the horizon and had the potential to bring with it a much-needed subscriber boost. The decision to advertise upcoming Disney+ content exclusively to existing Disney+ subscribers, therefore, is rather baffling. 
Together with a promotional offer of one month of Disney+ for just $1.99, it seems the intended result of putting the Disney+ Day specials behind a paywall was that people would be willing to pay two bucks for a first look at "Moon Knight" or "Obi-Wan Kenobi," and their hastily-bought subscriptions would just keep rolling (with the price upping to $7.99 thereafter). However, it's fair to say that most people who are big enough Marvel fans to pay $2 to see 30 seconds of Oscar Isaac playing Moon Knight are probably big enough fans to already be subscribed to Disney+ (whose library includes almost every Marvel Cinematic Universe movie released so far and three original shows set in the MCU).
Putting trailers behind a paywall is kind of like baiting a fish hook with a note that says "IOU 1 worm." The actual meat that's supposed to lure people in (Moon Knight leaping from building to building, or a first look at Tatiana Maslany as She-Hulk) is missing and what's left on the hook is, well...
IOU 1 worm.
Wait, Where Are The Disney+ Specials?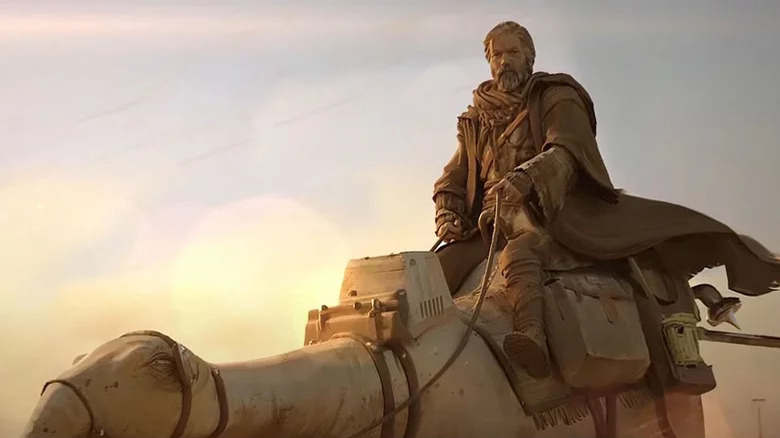 Disney
Not only was there a delay in the Disney+ Day Twitter thread announcing that the "Marvel Studios Disney+ Day Special" had released, Disney+ itself treated it like a secret. This may be partly down to bad timing; "Shang-Chi and the Legend of the Ten Rings" arrived on Disney+ today, which means that "Shang-Chi" was being promoted in the main tile on the Disney+ front page all day.
The Marvel Studios and Pixar Disney+ Day specials, along with the "Obi-Wan Kenobi" featurette, weren't given the spotlight on Disney+ Day, but were instead buried in the maze of tiles below (as of the time of writing, you need to scroll all the way to the end of the "Celebrate Disney+ Day" section to find the Marvel Studios special). Fans were left confused about where the images from "Moon Knight" and "She-Hulk" they were seeing on social media had come from, and soon people were passing around tips for which keywords to type into the Disney+ search bar to find the specials. 
This rollout severely limited the number of people to whom Disney+ successfully advertised its upcoming Marvel shows, and the determination to maintain exclusivity also meant that Disney had to play whack-a-mole with the inevitable bootleg footage popping up all over the Internet. I'm no business expert, but I can't help but feel expending that much energy to prevent people from seeing adverts for your product is a little misguided.
Disney Doesn't Know How To Use Twitter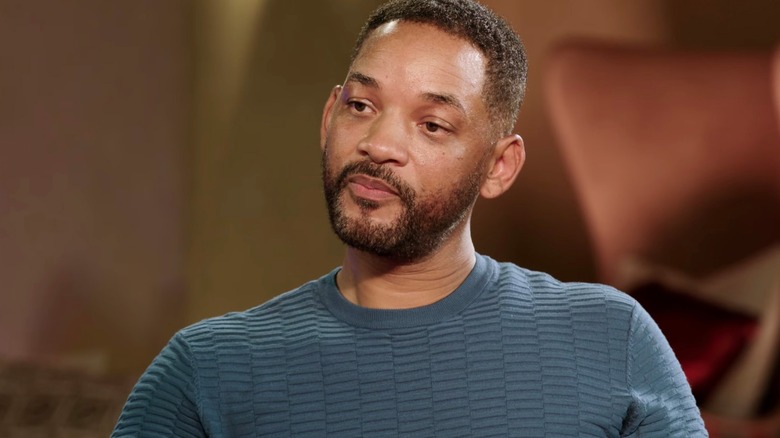 Facebook
Anyone can use Twitter, but not everyone can use Twitter well — a lesson learned too late by many a CEO who has dismissively asked, "what do we need a social media coordinator for anyway?"
Since Disney was committed to using Twitter as the platform for Disney+ Day announcements, at the very least you'd think the tweets themselves would be solid. But not only was the wrong Will Smith tagged in a tweet promoting Will Smith's upcoming NatGeo show "Welcome to Earth" (RIP to tech podcaster Will Smith's mentions), the Disney+ account didn't untag anyone after mentioning them. 
This meant that as the day went on, more and more people were getting tagged into the Disney+ Day thread until every new tweet was trailing a whole collection of them: Patrick Dempsey, the guy who wrote the "Diary of a Wimpy Kid" books, tech podcaster Will Smith, John Mulaney, Bette Midler ... it was like the guest list for a very weird cocktail party.
This was actually the least of the Disney+ Day problems, but it did add an extra layer of farce to the proceedings.
Wait, Was That It?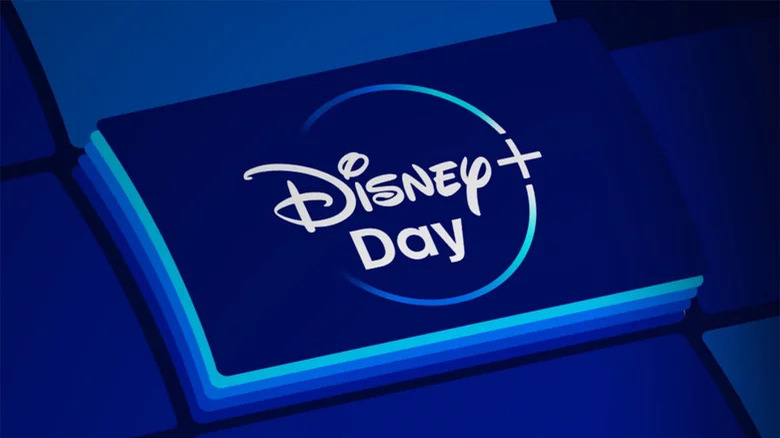 Disney
There's no question that a lot of stuff came out of Disney+ Day 2021 (just ask /Film's Ethan Anderton, who wrote a round-up of all the trailers, first looks, and news). However, the use of Twitter as a primary vehicle took a lot of the fanfare out of the event, and there simply weren't enough big-ticket items to make up the shortfall. And compared to the sheer volume of announcements that came out of Disney Investor Day 2020, Disney+ Day 2021 definitely left us wondering, "Is that it?"
Silly name aside, Netflix's TUDUM event was carefully scheduled and packed with something for just about everyone. DC FanDome also had a fun livestream with major reveals from upcoming movies like "The Batman," "The Flash," and "Aquaman and the Lost Kingdom." Those two recent events set a high benchmark, and given the wealth of franchises (and the literal wealth of, well, wealth) at Disney's disposal, a Twitter thread full of logos and the most-anticipated reveals being locked behind a paywall was underwhelming to say the least.
Perhaps the biggest long-term harm from Disney+ Day's botched rollout will be felt by the upcoming Disney+ shows. Marvel Studios has so far mostly succeeded in making shows like "Loki" feel like capital-E Event Series that are essential viewing for MCU fans. The first look at Tatiana Maslany as She-Hulk, Oscar Isaac as Moon Knight, and Iman Vellani as Ms. Marvel should have been a big deal. Instead, it was immediately buried in the Disney+ content library. It makes those shows feel small, and elevates the risk that they'll end up being consigned to the same corner of the MCU as "Agents of SHIELD" and Marvel's "Defenders" shows: technically canon, but not in a way that actually has an impact on anything.