Disney+ Growth Slows, Stock Takes Big Hit Ahead Of Disney+ Day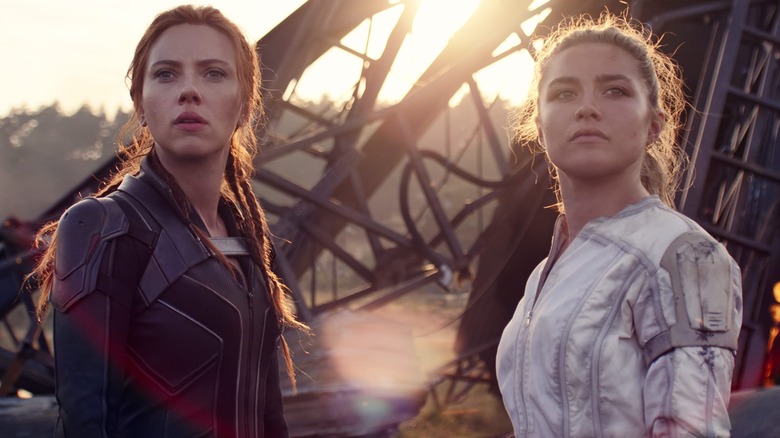 Marvel Studios
Disney did not have a good day yesterday, as the company reported its earnings for the fourth quarter and full year. While revenue and earnings were up, Disney+ subscriber growth slowed big time, with the Mouse House failing to meet Wall Street expectations. As a result, the company's stock took a pretty huge hit in the early going Thursday, dipping as much as 9%. Ouch.
Disney+ is nearing its two-year anniversary and that is the primary thing analysts have been concerned about, as the company has gone all-in on streaming. While expectations were that Disney would add around 10 million subscribers, bringing the service's total subscriber count to around 126 million, it only added 2.1 million. Disney+ now has 118.1 million overall. The platform is still a monster in the streaming game, but this illustrates that growth has come to a grinding halt. It won't get easier from here. Disney CEO Bob Chapek had the following to say:
"This has been a very productive year for The Walt Disney Company, as we've made great strides in reopening our businesses while taking meaningful and innovative steps in Direct-to-Consumer and at our Parks, particularly with our popular new Disney Genie and Magic Key offerings. As we celebrate the two-year anniversary of Disney+, we're extremely pleased with the success of our streaming business, with 179 million total subscriptions across our DTC (direct-to-consumer) portfolio at the end of fiscal 2021 and 60% subscriber growth year-over-year for Disney+."
Chapek also added that they are managing the streaming business "long-term," which also includes Hulu and ESPN+. The executive concluded by saying he's "confident that our high-quality entertainment and expansion into additional markets worldwide will enable us to further grow our streaming platforms globally."
The Reason for the Slowdown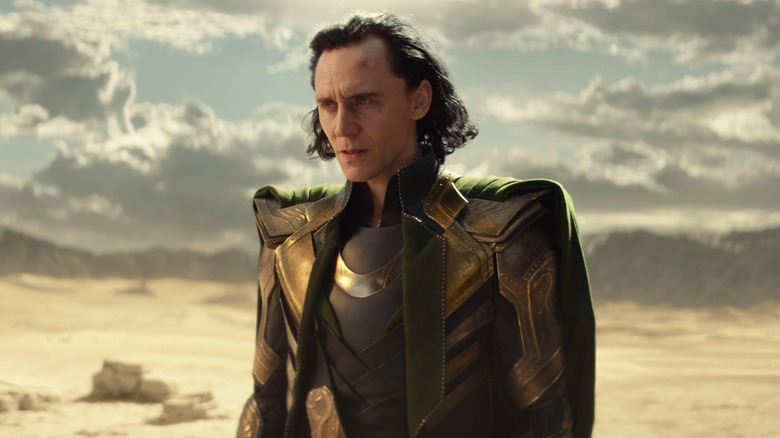 Marvel Studios
The fact of the matter is the streaming space has become incredibly crowded. Netflix is the king of the hill, but Amazon Prime Video, HBO Max, Peacock, Paramount+, and many others are out there fighting for subscribers. With that in mind, growth is probably going to slow for everyone, and God help whoever is trying to get to profitability. It takes a long time for streaming to pay off, with heavy losses out of the gate as a subscriber base and content library needs to be built. Not everyone is going to survive, and Peacock just took it in the teeth recently. Not to mention the dearly departed Quibi.
With that said, Disney will need to do something to offset expectations and push past the competition. As it just so happens, Disney+ Day is being held tomorrow in honor of the service's two-year anniversary. It is expected that Disney is going to go all-out with reveals, new content, and surprises. It has the potential to not only wash away the negativity that today is bringing, but reassure Wall Street that Disney is still a very safe bet. Disney+ Day is likely going to be all anyone in the entertainment business is talking about tomorrow.
Disney's Numbers Were Mostly Positive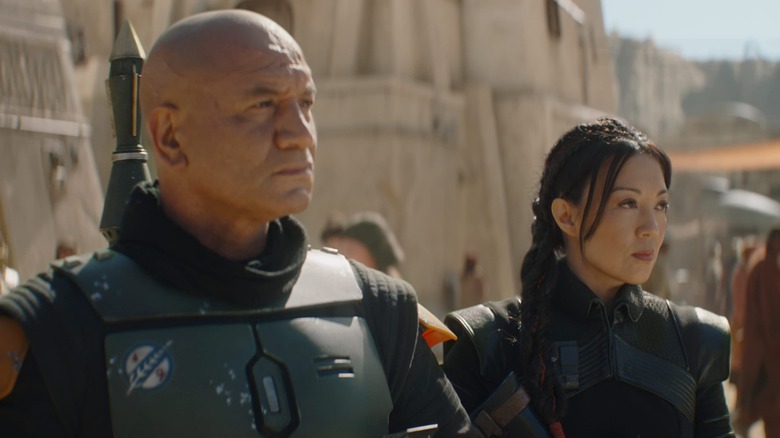 Lucasfilm
The relativity of expectations for a company as big as Disney can be brutal. The house built upon Star Wars, Marvel, and many other franchises has to perform at a certain level, they just failed to do so in 2021. But things were honestly pretty good. Total Disney revenue jumped up 26% to $18.5 billion, which was up from $14.7 billion last year. Hulu added a million subscribers, and ESPN+ added 2.2 million. It was all growth, just not on the level stock owners wanted.
Of note, CFO Christine McCarthy said the company expects Disney+ in the back half of 2022 will be "meaningfully higher" than the first six months. The company will hit its peak financial losses next year, meaning that they can (relatively) soon look to turn a profit with Disney+. It is in the fourth quarter of 2022 where things will really pick up, with McCarthy saying that's when the streamer will finally hit its target for original content, getting new releases from Disney, Marvel, Star Wars, Pixar, and NatGeo.
All of this to say, don't feel too bad for Disney. This is likely a temporary speed bump for one of the biggest companies in the world.