This Week In Trailers: Slut In A Good Way, Ruben Brandt, Collector, Stand Up And Away! With Brian Regan, New Year, New You, Float Like A Butterfly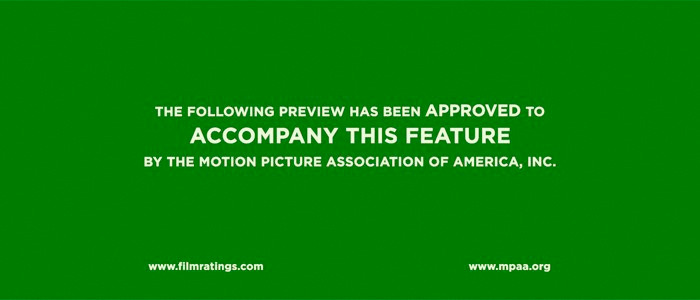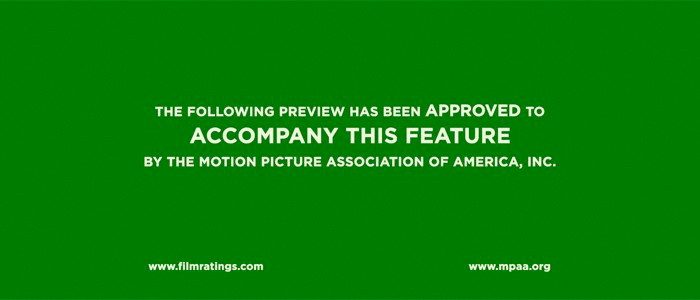 Trailers are an under-appreciated art form insofar that many times they're seen as vehicles for showing footage, explaining films away, or showing their hand about what moviegoers can expect. Foreign, domestic, independent, big budget: What better way to hone your skills as a thoughtful moviegoer than by deconstructing these little pieces of advertising?
This week we steal some art, keep our comedy clean, get in the ring with a woman who's ready to box,, make some deadly New Year's resolutions and more.
Ruben Brandt, Collector
I don't even know what to make of director Milorad Krstic's animated opus, but this trailer hums with creativity.
Ruben Brandt, a famous psychotherapist, is forced to steal 13 paintings from the world's renowned museums and private collections to prevent his suffering from terrible nightmares he has as a result of subliminal messaging he received as a child. Accompanied by his four patients, he and his band of thieves strike regularly and with great success: the Louvre, Tate, Uffizi, Hermitage, the Museum of Modern Art. "The Collector" quickly becomes the most wanted criminal in the world. Gangsters and headhunters chase him around the world while the reward for his capture keeps rising, approaching a hundred million dollars. A cartel of insurance companies entrusts Mike Kowalski, a private detective and leading expert on art theft, to solve the "Collector Case."
The trailer is a Technicolor fever dream. The animation is different than anything else we've seen in some time, the narrative is wonderfully bizarre, and the way it pulls in artistic flourishes to inform its visual palette is an inspired choice. Good, bad, or indifferent, it's attempting to be something artistically unique.
Stand Up and Away! With Brian Regan
This trailer is just fun. Brian Regan is known as the king of clean, but I will admit that this trailer made me laugh. In an era where some comedians are trying way too hard, and some that are just a little too "alt," it's just nice to have someone like Regan who is interested in just being funny. Somehow that's very soothing, and this trailer exudes that confidence.
New Year, New You
I am ready to rocket past the holidays, and director Sophia Takal appears that she wants to ring in the New Year with some blood.
A social media star celebrates New Year's Eve with her childhood friends, but a fun game of secrets turns into a terrifying fight for survival.
What makes this so much fun is just how absurd the premise is in the first place. It's a Blumhouse joint so you know there's a high concept involved, but the real satisfaction is that this is going to a lean, tight story. It's not going to end up on any Best Of list, but when you're in the mood for something light and airy it looks like this could deliver.
Float Like a Butterfly
Knowing that director Carmel Winters has the producer backing of the folks who gave Once and Sing Street to the world is the stamp of approval enough for me. It helps that the trailer is fantastic, but I also like the story behind it.
From the producers of Once and Sing Street, Float Like a Butterfly is a powerful and timely story of a girl's fight for freedom and belonging. In a gender-reversal of classic film Billy Elliot, 15-year-old Frances has to fight for the right to fight back. Raised in roadside camps in rural Ireland, Frances wants to champion her people inside the boxing ring and out, like her idol Muhammad Ali. But society is determined to break her spirit and destroy her way of life. And her father, once her greatest ally, is too defeated himself to imagine any better for his daughter. But Frances was not born to be broken. In the mother of all fights, she must dig deep to find in herself the Champion her father once knew her to be.
The movie indeed isn't as warm and cuddly as Once or Sing Street, there is an obvious lack of pop hits, but the story is emotionally and compelling enough that this is a must-see for me.
Slut in a Good Way
When it comes to deconstructing the young adult experience, it appears that director Sophie Lorain has it pretty well nailed.
Following in the footsteps of classic independent films like Clerks and To All The Boys I've Loved Before, Slut in a Good Way follows three teenage girls exploring their first taste of freedom: Charlotte, the recently heartbroken, Megane, the anti-love anarchist, and Aube, a virgin who dreams of love — all three smitten by the guys at the "Toy Depot." After applying for their first part-time job at the store during this one fateful summer, the three girls experience for the very first time what it is like to make their own decisions and their resulting consequences.
The use of subtitles here is incredibly refreshing and adds a layer of youthfulness to the narrative. We enter these young women's lives in a way that feels honest, direct, but also humorous. The pacing is superb and sets up for what looks like a delightful yarn.
Nota bene: If you have any suggestions of trailers for possible inclusion in this column, even have a trailer of your own to pitch, please let me know by sending me a note at Christopher_Stipp@yahoo.com or look me up via Twitter at @Stipp
In case you missed them, here are the other trailers we covered at /Film this week: