Walter Roberts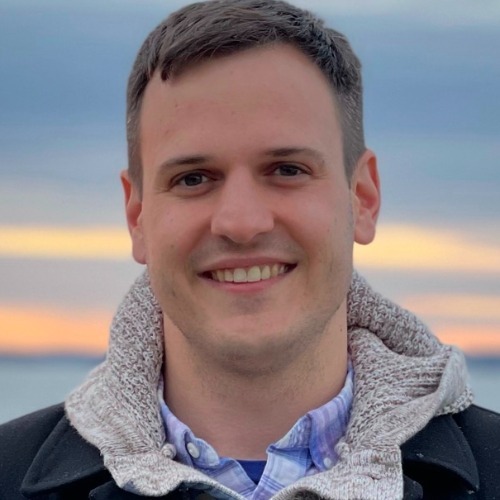 School
University Of Massachusetts - Amherst, George Washington University
Expertise
Space Movies, Single-Player Action Adventure Video Games, Science & Technology Policy
As an undergraduate, Dillon worked as a film critic for the University of Massachusetts Daily Collegian newspaper (and for free, so he must have liked it).

In his free time, Dillon is on a quest to watch every space movie ever made (all space TV is next, but that's much harder) from Méliès A Trip to the Moon to whatever's new in theaters and tracking his progress on Letterboxd.

Outside of writing for /Film, Dillon's professional background involves closely following U.S. and international science and technology policy—otherwise known as real-life sci-fi.
Experience
Dillon has been writing blog articles since his very professional internship in 2016 and has covered topics from IT services, to marketing technology, to stuff he actually cares about, like movies. During a summer in Los Angeles, he had his first experience in the media industry helping to create and promote content for brands like the Kardashians/Jenners, Tyler the Creator's Golf Media, and Tested.com. His claims to fame were watching the Kardashians entire home video library for a project and screenshotting every time a certain type of salad was eaten in Keeping Up with the Kardashians. Today, Dillon lives in Washington, D.C., works in policy for his day job, and writes about films, television, video games, and comic books on the weekends, with a partiality for sci-fi and superheroes.
Education
Dillon has a well-rounded undergraduate background in political science and marketing from the University of Massachusetts that helps him to make sense of both the business and social aspects of the entertainment industry. At George Washington University, he received his master's degree in science and technology policy.
Stories By Walter Roberts
Keanu Reeves has been ready to make a Constantine sequel since 2005.

'I am Spartacus' is one of the most famous lines in movie history, but director Stanley Kubrick thought the whole scene was 'stupid.'

Mel Gibson had a difficult task in telling a story of the Battle of Stirling while keeping violence and gore to an acceptable R-rating.