How HBO Max Is Recreating The Problem Cartoon Network Was Created To Solve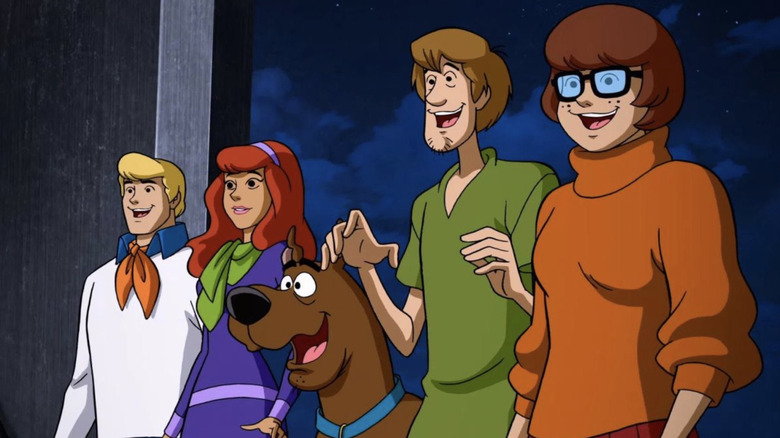 Warner Bros.
HBO Max and Warner Bros. Discovery CEO David Zaslav can't seem to keep their names out of the headlines recently, tied exclusively to baffling business decisions like canning the highly-anticipated release of "Batgirl" or absolutely obliterating the streaming platform's animated offerings. Zaslav made it known during the Q2 earnings call that he had hoped to cut $3 billion from HBO Max's operating budget before the inevitable streaming merger with discovery+, which apparently meant annihilating the relationships HBO Max had with Warner Bros. Animation and Cartoon Network.
Learning that your life's work is being wiped out with complete disregard for the artistry or the lives of those that crafted it is difficult enough, but as "Infinity Train" creator Owen Dennis shared, Zaslav and the Discovery team couldn't even have the common courtesy to inform the creators of their decision to throw away their years of work like expired takeout. As Twitter user @sapphyreblayze rightfully pointed out, these decisions are also a betrayal of the very foundations of Cartoon Network.
There's an especially bitter irony to HBO Max removing a bunch of Cartoon Network shows when you consider that Cartoon Network itself was founded to make sure that the massive library of classic cartoons owned by Ted Turner were always easily accessible.

— aimée ☆ JLI's pr manager (@sapphyreblayze) August 20, 2022
"There's an especially bitter irony to HBO Max removing a bunch of Cartoon Network shows when you consider that Cartoon Network itself was founded to make sure that the massive library of classic cartoons owned by Ted Turner were always easily accessible," she said in a viral tweet. Of course, Turner partially founded Cartoon Network because he was looking to cash in on the growing children/family market of Nickelodeon and The Disney Channel, but the decision also came as a means to preserve the massive animation library Turner Broadcasting had acquired over the years.
Obtaining the ultimate animation library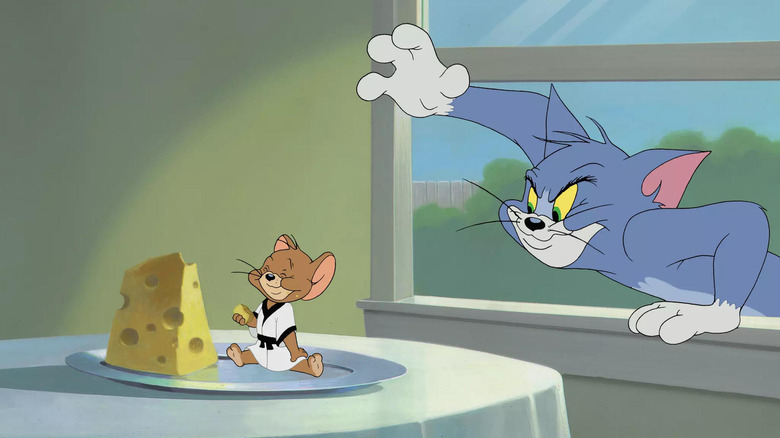 Warner Bros.
For those who need a quick recap on Ted Turner, he's the closest thing to Doug Dimmadome from "The Fairly Oddparents" in real life. He's the founder of TNT, TBS, and CNN, used to own both the Atlanta Hawks and the Atlanta Braves as well as World Championship Wrestling (WCW), is the co-creator of "Captain Planet and the Planeteers," is the "Turner" in "Turner Classic Movies," and famously called anti-abortionists "bozos." As far as billionaire corporate overlords go, Ted Turner has a lot more going for him than most.
In 1986, Turner Broadcasting System acquired Metro-Goldwyn-Mayer/United Artists from Kirk Kerkorian but ended up selling it back to him after two and a half months, while maintaining a majority of the MGM film and television library from before 1986. Two years later, Turner launched TNT boasting this impressive library, which included the MGM cartoon library, the pre-1948 color "Looney Tunes" and "Merrie Melodies" shorts, most of the Harman-Ising "Merrie Melodies" shorts, and the "Popeye" cartoons. Less than five years later, Turner would spend a whopping $320 million to acquire the rights to the Hanna-Barbera animation library. Turner now had an unbelievably massive collection of animated programming, with no real outlet to showcase any of it.
Turner was playing a game of 3D chess with his animation acquisitions, recognizing a gap in the market for a 24/7 channel providing cartoon entertainment for all ages. The man did invent the 24-hour news channel, and recognizing the potential of another round-the-clock station was revolutionary. He asked Betty Cohen, the Senior VP of TNT at the time, to concoct a channel to house their library, and Cartoon Network was finally announced in 1992.
The early days of Cartoon Network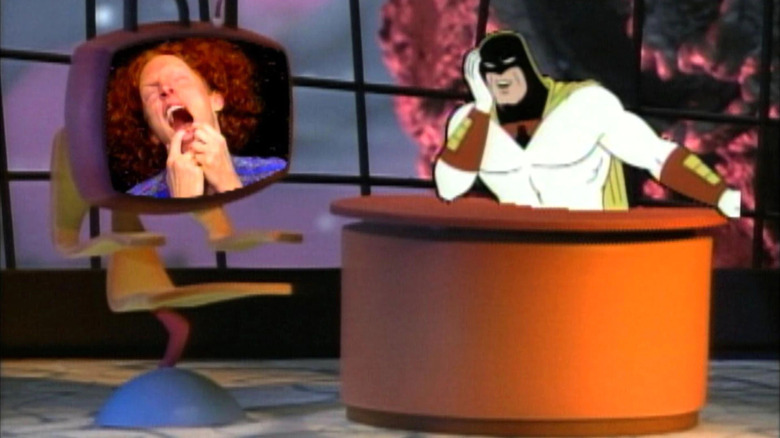 Cartoon Network
At the time of its launch, Cartoon Network consisted of re-runs of classic shows like "The Looney Tunes," "The Flintstones," "The Jetsons," "Scooby Doo Where Are You!," "Tom and Jerry," "Wacky Races," and "Popeye," before eventually creating original programming like "The Moxy Show," "Space Ghost Coast to Coast," "What a Cartoon!," "Dexter's Laboratory," "Johnny Bravo," "Cow and Chicken," and "The Powerpuff Girls." Turner was smart, often playing the cartoons on his other networks like TBS and TNT as a way to inform his existing audience base that Cartoon Network existed, and it was a way for adult viewers to revisit the shows of their childhood and introduce them to their own children at the same time.
I distinctly remember when my family first got cable access to Cartoon Network (that we may or may not have paid for ... it was the '90s) because my mom took great pride in finally getting to show me "Scooby Doo" cartoons. It was her favorite show as a kid, and knowing she had a budding monster fan on her hands, she knew Scooby and the gang would resonate with me. Growing up, my mother also ran an at-home daycare service, which meant Cartoon Network was on a near-constant rotation. As much as I loved the live-action offerings on The Disney Channel, the animated allure of Cartoon Network was guaranteed to keep all of the kids happy. 
It also helped that the 1990s were a golden era for Cartoon Network, with dynamic original programming scheduled alongside classics.
The evolution of Cartoon Network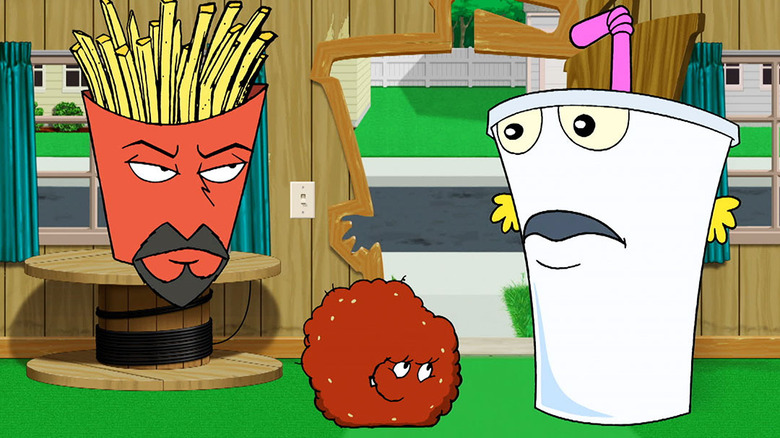 Adult Swim
Turner Broadcasting System merged with Time Warner in 1996, which consolidated ownership of all the Warner Bros. cartoons to the company. This meant that in addition to its existing programming, Cartoon Network could now show cartoons featured on The WB's "Kids' WB" block of programming, as well as new shows from Warner Bros. Animation like "Justice League" and "Batman: The Animated Series." 
As Cartoon Network's popularity continued to grow, so did the channel's offerings. 1997 saw the addition of Toonami, an animated action block that featured programming like "Robotech" and "ThunderCats," as well as anime offerings like "Sailor Moon," "Mobile Suit Gundam Wing," and "Dragon Ball Z."
Cartoon Network no longer needed to rely on the IP recognition of the originally acquired library, but Turner didn't want the shows to disappear into the ether and launched the digital cable and satellite channel known as Boomerang as a means to keep retro cartoons alive. In 2001, Cartoon Network launched the programming block known as Adult Swim, a way for the channel to program cartoons meant for older audiences during the evening broadcast hours. 
In under a decade, Turner managed to turn a project meant to highlight an existing ownership library into a global animation powerhouse, which would foster some of the greatest animated shows in history. Cartoon Network is a safe haven for all forms of animation, so to see Zaslav completely gut it from HBO Max feels like a slap in the face to everything Ted Turner built. Again, I don't want to defend literal billionaires here, but at least Ted Turner understood the historic and cultural value of what he was privileged to own.
Cartoon Network deserves better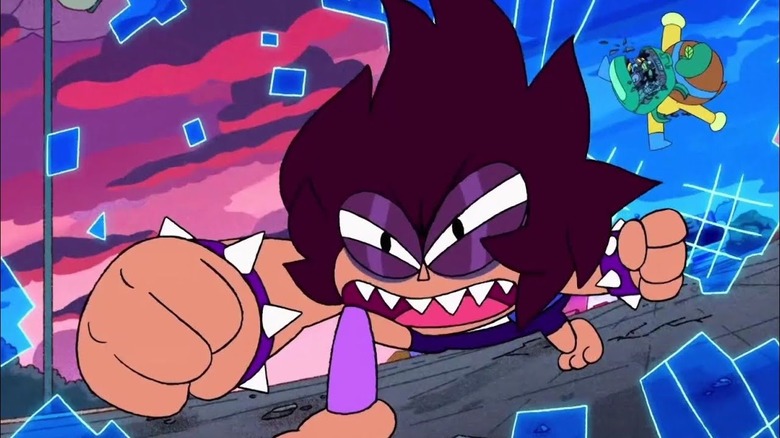 Cartoon Network
The elimination of animated programming on HBO Max has been positioned as a way to "save money," which is ironic considering Ted Turner proved that there was plenty of profitability in animation as long as you respected the medium and its creators. HBO Max has become the very problem Cartoon Network was created to solve, and it's clearly the result of someone who doesn't see the value in animation and likely writes it off as "kids' stuff." What makes it even more dystopian is that Warner Bros. Discovery didn't just remove a bunch of programs from their streaming site, but Cartoon Network has erased the very mention of some of their programming off of their websites. This is a clear attempt to not have to pay anyone who worked on these shows any sort of residuals, because what's demolishing the livelihoods and work of a few or 40 shows worth of staff if it means a corporation can end their year in the black?
Trying to unpack just how bleak this decision is for all involved is an endless impossibility, but it's important to remember that this decision isn't just an erasure of the work of so many people, it's also an erasure of the very history of the network that provided the shows in the first place. Turbo K.O. of "OK K.O.! Let's Be Heroes" had it right, the whole world really is a pizza of suffering and torment. "The dough is betrayal, the cheese is the laughter from my so-called 'friends,' and there's never enough sauce." 
Thanks for the special delivery, HBO Max. It tastes terrible.