Someone Tell The Oscar Night Writers That Animation Is Not Just For Children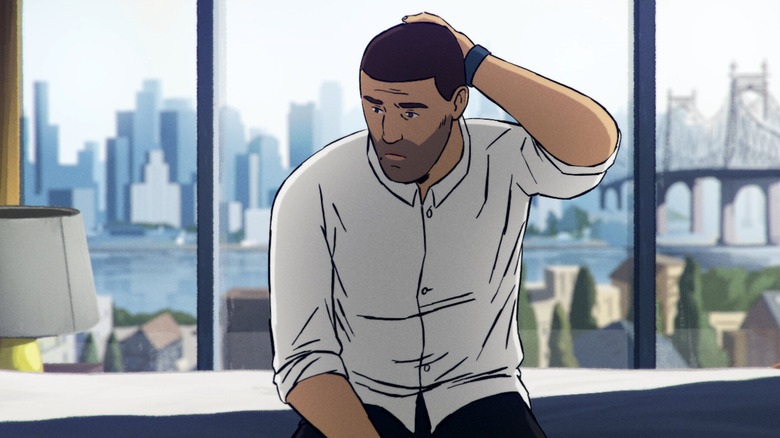 Neon
During the 94th Academy Awards, three of the stars of Disney's live-action adaptations of their animated classics, Lily James ("Cinderella"), Naomi Scott ("Aladdin"), and Halle Bailey ("Little Mermaid"), took the stage to present the award for Best Animated Feature. Before announcing the nominees, the three discussed the artform, relegating animated features to being something only children watch excessively as their poor parents are forced to endure it. It was the second time a joke of this ilk was made, following co-host Amy Schumer's opening monologue which consisted of her joking that she didn't see any of the films nominated except for "Encanto" 100-plus times as the mother of a toddler. The award eventually went to "Encanto," a genuinely wonderful film, but whoever scripted the lines for the presenters perpetuated the disrespectful assumption that animation is only for children, also implying that it is somehow "lesser than."
Super cool to position animation as something that kids watch and adults have to endure

— Phil Lord y Betancourt (@philiplord) March 28, 2022
Phil Lord, who produced the nominated "The Mitchells vs. The Machines," expressed his disappointment with the framing of the award, and said what every adult fan of animation was screaming at their screen, myself included. Lord may be known for his work with Christopher Miller on children's favorites like "The Lego Movie," "Spider-Man: Into the Spiderverse," and "Cloudy with a Chance of Meatballs," but to act as if those films do not have all-ages appeal is both insulting and inaccurate, especially for a duo that got their start with the very much not kid-friendly series, "Clone High." For far too long, animation has been viewed by the masses as nothing more than a form of children's media, and that's wrong. Very, very wrong.
Best Animated Feature seems to be a popularity contest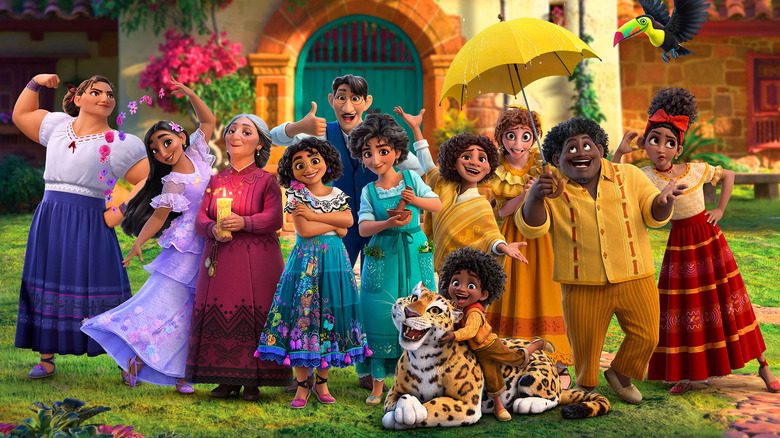 Disney+
While four of the five nominees ("Encanto," "Raya and the Last Dragon," "Luca," "The Mitchells vs. The Machines") could all be watched by and enjoyed by younger viewers, the Danish animated documentary "Flee" is most certainly better suited for adult audiences. Even before the nominees were announced, the emphasis the presenters made on the appeal animation has to young audiences made it seem like "Flee" was being counted out before they even had a chance. While all taste is subjective, I have no problem dying on the hill that "The Mitchells vs. the Machines" was the year's best animated film, but given how frequently "Encanto" was mentioned, including the last-minute addition performance of "We Don't Talk About Bruno," the other nominees didn't have a fighting chance. Was "Encanto" truly the best animated film of the year, or just the most popular one? (Note: I am not discounting the successes of "Encanto," but it is part of a larger conversation.)
Perhaps more maddening: following the announcement, the footage of the Best Animated Short category (which was announced before the show) was screened. The winning director, Alberto Mielgo of "The Windshield Wiper," took the stage, and used his acceptance speech to plead with audiences and the Academy to stop treating animation as something just for kids. "Animation is an art that includes every single art that you can imagine," he said. "Animation for adults is a fact–it's happening, let's call it cinema." In the 21 years that the Academy has been awarding for Best Animated Feature, family-friendly films have always taken home the statue, but that doesn't mean "The Triplets of Belleville," "Persepolis," "The Illusionist," "The Wind Rises," "Anomalisa," "The Red Turtle," "Loving Vincent," "I Lost My Body" or "Flee" were not worthy contenders.
Animation is for everyone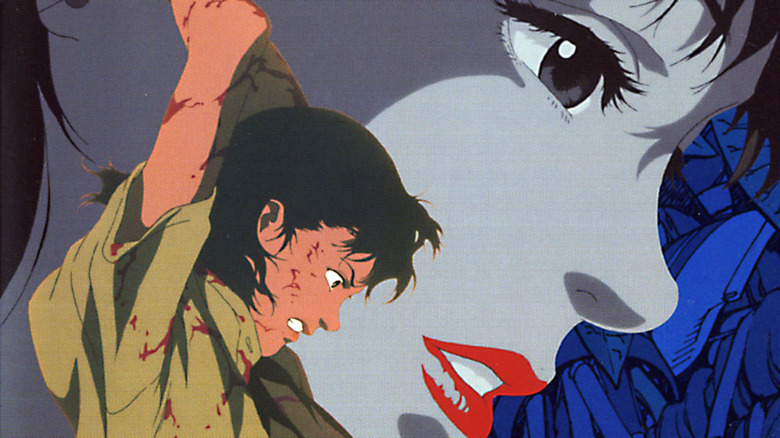 Rex Entertainment
Animation is an artform, a storytelling medium that allows us to defy all limitations, and there's something for every movie fan of any age. What's doubly infuriating, is how frequently the achievements of animation in the form of CGI or digital artistry is celebrated for looking "realistic," but when the art-form intentionally looks "animated," it is discounted outside of children's media. "Spider-Man: No Way Home" and every other massive Blockbuster released last year utilized the skills of talented animators, but no one is out here saying something like "Dune" is a "kid's movie" for requiring such intense animation. "Flee" was one of the best films of 2021, nominated for three Oscars, and it's a film that was likely unheard of by general audiences until tonight.
It's a shame that so many people mistakenly see animation as only a way to tell stories to children, and not as a means to tell stories to all. A film like "Encanto" is a heartwarming (and musically catchy) look at healing generational trauma and "The Mitchells vs. The Machines" is a hilarious look at mending familial relationships and learning to love people as they are. Both films contain messages that people of all ages could benefit from watching, and to know that there are people who have likely avoided them both because they look like movies "for kids" is a real shame. At the same time, intentionally made adult animation deserves to be celebrated and highlighted, because they're often pushed into the shadows in favor of family friendly fare. "Perfect Blue," "When the Wind Blows," "Plague Dogs," "Akira," "I Married a Strange Person," "Princess Mononoke," and the work of Ralph Bakshi are some of the best films to ever utilize the animated form, and you'd be hard pressed to find many parents who would be thrilled to use these films as a de facto babysitter. Animation is for everyone, and it's high-time the most "prestigious" institution for film got with the program.