The Crow Remake Has Apparently Returned From The Grave Yet Again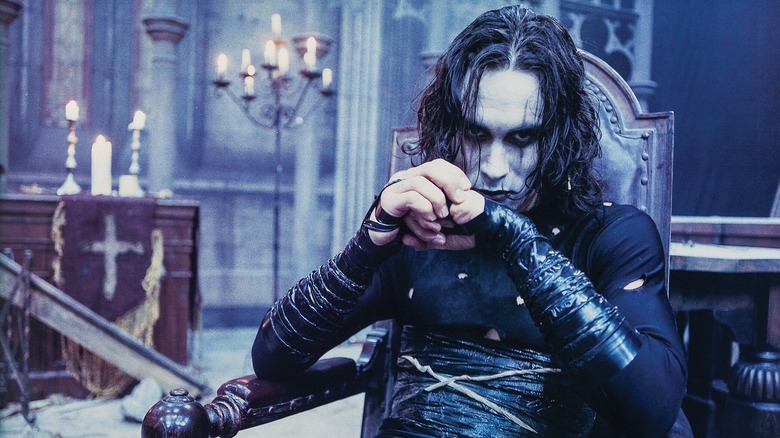 Miramax Films
Alex Proyas' "The Crow," based on the comics by James O'Barr, was released in 1994 and stands as a time capsule for the state of Goth fashion at the time. A highly stylized, aggressively broody action picture, "The Crow" told the story of Eric Draven (Brandon Lee), who is murdered by thugs while his fiancée is assaulted. A year later, on Halloween, Eric is brought back from the dead by a magical crow, and he sets about on a quest for vengeance. It was a hit at the time and a testament to the talent of Lee, who was infamously killed by a misfiring prop gun on the set of the movie.
"The Crow" became such a mythic film that sequels and spinoff projects have been in the works ever since, with a few coming to fruition: "The Crow: City of Angels" was released in theaters in 1996, and the TV series "The Crow: Stairway to Heaven" was broadcast in 1998. There were also two straight-to-video sequels: "The Crow: Salvation" in 2000, and "The Crow: Wicked Prayer" in 2005.
There. Has. Been. A. "Crow." Remake. Planned. Ever. Since. Then.
As reported by IndieWire, however, a new take on "The Crow" is back on the board for what might be the 25th time, as the film's rights-holder, Edward R. Pressman, has said that the project is "currently being developed as a reboot." Again.
All the failed attempts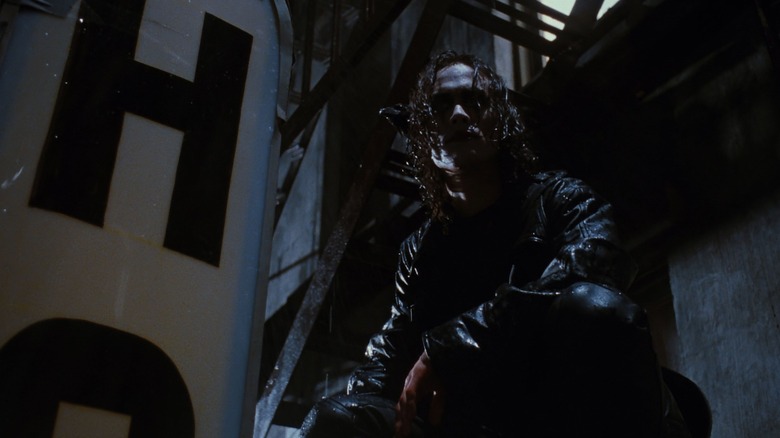 Miramax Films
There have been many failed attempts to make a fifth "Crow" film over the years. Back before he made "House of 1000 Corpses," Rob Zombie wrote "The Crow 2037," but that film never got past the script phase. A remake of "The Crow" was to be directed by, variously, Juan Carlos Fresnadillo, Francisco Javier Gutiérrez, or Corin Hardy. The lead role was pitched to many, many actors, including Bradley Cooper, Jason Momoa, Nicholas Hoult, Jack O'Connell, Luke Evans, Tom Hiddleston, Channing Tatum, Ryan Gosling, James McAvoy, Norman Reedus, Isabelle Huppert, Bill Murray, and Rudy Ray Moore. Those last three I just made up, but I would happily pay an inflated ticket price to have seen Rudy Ray Moore play the lead in "The Crow."
That Edward R. Pressman, 78, is still enthused about making yet another film of "The Crow" after all these years may only speak to a producer's predictable overselling about any project they happen to be working on. Pressman has been in the business for several decades, and he, better than anyone, knows how to talk up a forthcoming film. Pressman claims that casting for "The Crow" is underway, but it's difficult to remain optimistic, given "The Crow's" track record. 
But there are no bad ideas anymore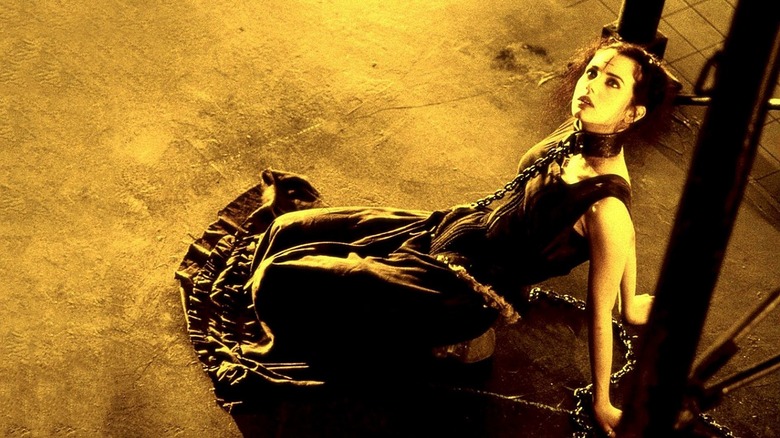 Miramax Films
Luckily for Pressman, he's been clinging to the remake (or reboot) of "The Crow" for so long that the entertainment landscape has shifted under him, and he might find he's in a mysterious new land of streaming where no idea appears to be a bad idea anymore. The entertainment marketplace is now more saturated than it has ever been, with multiple streaming services entrenched in an escalating blood feud. As a soldier in this conflict, entertainment companies are drafting soldiers from their back catalog as often as they can. Turner! Hooch! Get in there! You're needed in the fight! ALF! Where are you? Your company needs you! Ferris Bueller! Go to the battlefield! I know we did a TV show of you already, but we'll try again! Yes, we'll bring back "Wet Hot American Summer!" And the Animaniacs! Why not?
Into this insane "Ready Player One"-like battlefield, surely "The Crow" would have a place to roost. Even though remaking "The Crow" is long in the tooth, it may just be a matter of "when," and not "if."