'The Crow' Remake Will Finally Open In 2019 (Maybe)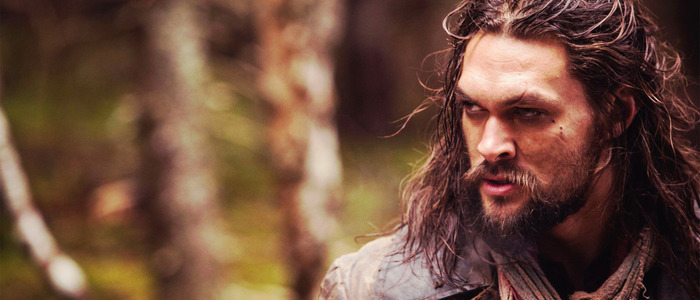 The long-delayed The Crow remake has a new release date and it's in the fall of 2019. Justice League star Jason Momoa will take on the role of the resurrected anti-hero, based on the comic written by James O'Barr.
A Crow remake has been flapping its wings around Hollywood since at least 2008. Blade director Stephen Norrington was set to helm a new take on the character, which was previously adapted into a 1994 film directed by Alex Proyas. Over a period of years, various actors would be mentioned as possible leads for the film: James McAvoy, Channing Tatum, Ryan Gosling, Mark Wahlberg, Bradley Cooper, Alexander Skarsgård, Tom Hiddleston. Luke Evans officially became attached to the remake in 2013, but he left the project in 2015. Now, Justice League's Jason Momoa is confirmed for the part, and the film has a new, official release date (per THR): October 11, 2019.
Corin Hardy, who directed the indie horror film The Hallow and the upcoming The Conjuring spin-off The Nun, will direct the remake. The 1994 film, inspired by the comic book by James O'Barr, starred Brandon Lee as a musician who returns from the grave to get revenge against the criminals who murdered him and his girlfriend. The film earned a ghoulish notoriety when Lee was shot and killed on the set by a faulty prop gun.
While the 1994 film remained fairly true to O'Barr's comic, it did change a few elements. The new Crow remake is said to be even more faithful to the book. In an interview, director Hardy said he was approaching the new film as less of a remake of the Proays movie and more of a new adaptation of the comic:
"I probably wouldn't get involved if it was about remaking the movie. I don't like the idea of remaking movies. There are certain movies you can remake because they were a great idea but not done to a high standard, but I think The Crow is a really special movie...But the graphic novel is an iconic piece of work by James O'Barr, and that was as inspiring as the movie they made. So I've gone back to that and found a lot more depth and details. My version is authentically replicating that."
Hardy added, "I didn't set out to do sequels or remakes but this is a very special project, so I want to make something as deep and dark and romantic and violent as you'd want from a Crow movie."
Momoa is definitely a much different actor, both physically and emotively, than Lee was, so it will be interesting to see his take on the character when (and if) the film finally opens on October 11, 2019.