Luke Evans Exits 'The Crow' Remake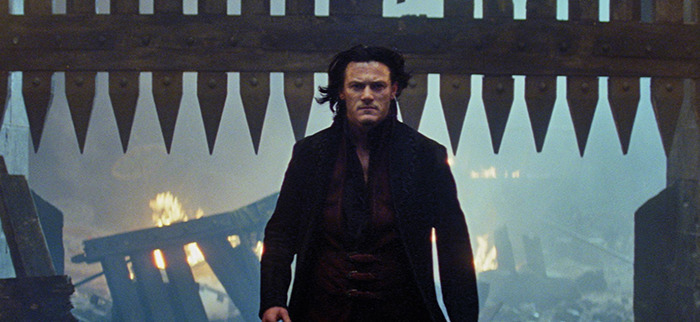 Over the past couple weeks we'd started to get the idea that Luke Evans would not star in the remake of The Crow after all. Now the actor has officially backed out of the film, thanks to the departure of director F. Javier Gutierrez and the delays and expected script revisions that go along with a new director.
Corin Hardy is that new director, signed a just over a month ago, and he'll be looking for a new star immediately after Sundance. Hardy's film The Hallow premiered here at the fest last night, to good reception, and once he does some promotion for that he'll have to get working on The Crow. According to The Wrap, Evans has officially exited the production, and so one of the first tasks will be to get a new lead.
Last week, Luke Evans had told HitFix,
Right now I'm not sure where it is, I don't know what's happening with it... I don't think it's gonna be something I'm gonna be doing for awhile. I've got about four or five different projects which I'm lining up for this year, which will take up the majority of my 12 months. So not in the near future, unfortunately.
He also suggested that the super faithful approach he and Gutierrez had planned might be out the window now, too.
It'll be a different concept, a different director, a different script, and who knows where it will go? I mean, when I was in conversations with everybody it was about being as honorable to the book and loyal to the book as possible. And that meant it would be a very different film to the one that was made with Brandon Lee. Which was a good thing in a way. I mean, it wasn't that we were trying to replicate something. It was, we were gonna go back to the book and be as completely truthful as possible. But who knows where it'll go? And who knows whether I'll be playing it or somebody else.
Now we know he won't be playing it, so the whole thing seems fairly up in the air once again.