Now Corin Hardy Will Direct 'The Crow' Remake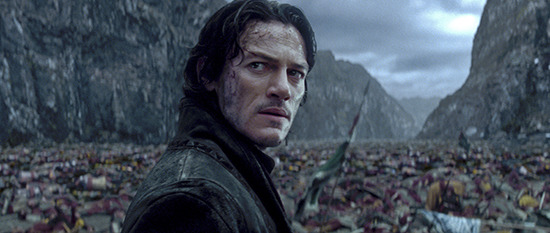 Few projects cycle through as many publicly-known director attachments as The Crow remake, which is set to star Luke Evans (above) as a murdered man who finds his . F. Javier Gutiérrez was most recently attached to direct the remake, but has moved on to The Ring 3D. Now Corin Hardy will be the Crow remake director, reportedly thanks in part to a recommendation from Edgar Wright.
Deadline reports the news on Hardy, who is awaiting the 2015 release of his feature The Hallow, and will now direct The Crow in the spring, from a script by Cliff Dorfman. Gutierrez is still around as exec producer, and James O'Barr, who wrote and drew the original Crow comics, is a consultant on the remake.
We don't know any more than that at this point. In 2003 Corin Hardy did the stop-motion short Butterfly, which you can see below, and he has also directed a good set of music videos for the likes of The Prodigy and Ed Sheeran.
Just a few weeks ago, O'Barr was talking up the new movie, saying,
We're not remaking the movie, we're readapting the book. My metaphor is that there is a Bela Lugosi Dracula and there's a Francis Ford Coppola Dracula, they use the same material, but you still got two entirely different films. This one's going to be closer to Taxi Driver or a John Woo film, and I think there's room for both of them – part of the appeal of the Crow comics after all is that they can tell very different stories after all.
But O'Barr also specified that he was won over by the approach determined by Gutiérrez. (Who said "I want to do your book, literally a page-for-page adaptation.") Now that he's dropped back to an exec producer role, we'll see if that approach remains the same.