The Crow' Reboot Developed As A $40 Million R-Rated Movie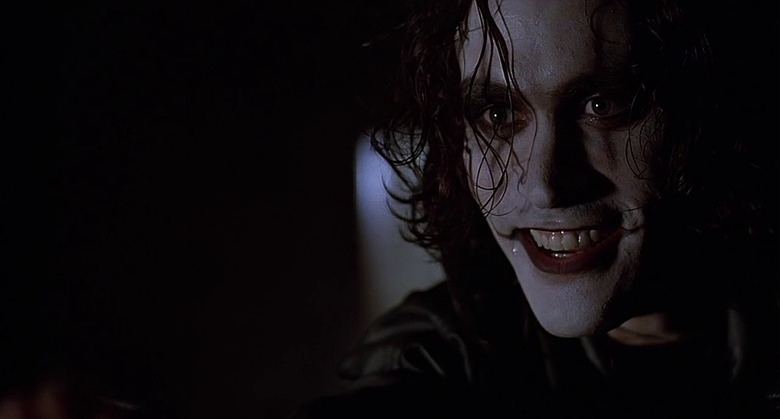 Will The Crow remake see the light of day anytime soon? The project has been a revolving door for talent over the years. Some good actors – Bradley Cooper, Jack Huston, and Luke Evans – have been enticed to star in the film before departing. Right now, Jason Momoa (Justice League) and director Corin Hardy (The Hallow) are on board, but the director is about to go off and shoot The Conjuring 2 spinoff, The Nun. The promising filmmaker left the project, only to later return to it.
News has been quiet on The Crow recently, but the re-adaptation's executive producer and former director, F. Javier Gutiérrez (Rings), who hasn't heard much about The Crow Reborn (the current title) recently, says they're developing an R-rated film. Below, read what else he had to say about the comic book film.
Last September, it was reported Hardy would start shooting The Crow in January of this year, but that start date may have gotten canceled once it left its long-time, troubled home, Relativity, and went to Davis Films, Highland Film Group, and Electric Shadow.
The three of them will finance, produce, and distribute the new adaptation of James O'Barr's graphic novel. According to Guitérrez, The Crow Reborn is going to be R-rated and cost $40 million (Source: Forbes):
With The Crow, I haven't talked to them in a while so I don't know what is going on with that, but we are going to do an R-rated movie. I come from Europe, I'm very dark so I'm going to go for it. If any movie has to be R-rated then it's The Crow. That's how I got James O'Barr, the creator of The Crow, involved in the project because he said that if R-rated is the way that I wanted to go, he's in. Even though I'm not directing it now, when I was going to be doing that I explained to the producers that they had to read and understand the comic book and not make the film a PG-13 version because it would make no sense. Some movies are for young people, I get it and maybe you can do it, but this movie is not necessarily for those young people and toning it down would give you a ghost of what The Crow should be.
So if and when The Crow Reborn happens, and if it's R-rated, then Gutiérrez might be the one to thank. When the project left Relativity, a 2017 production start date was still the plan, but we'll see if Hardy can even fit it in his schedule. After a series of false starts, this is the kind of movie we'll believe is happening once cameras finally start rolling. A 2015 shoot was once a possibility for The Crow, which, when Guitiérrez was attached to direct, was going to be extremely faithful adaptation of the comic, not Alex Proyas' 1994 film.