'The Crow' Remake Loses Director Corin Hardy Amid More Legal Woes For Relativity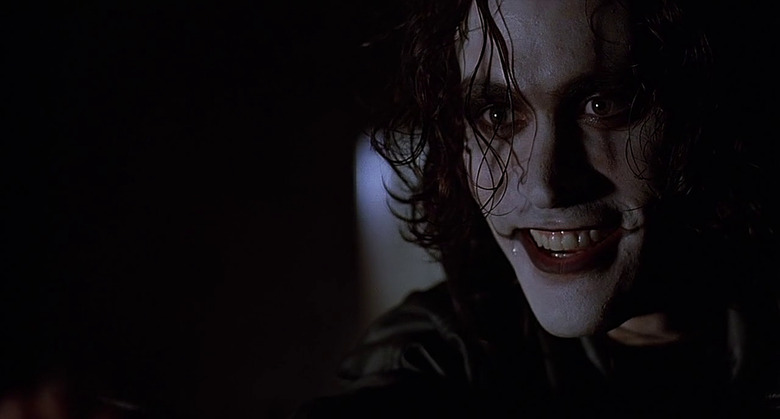 Relativity's remake of The Crow cannot catch a freakin' break. Director Corin Hardy has just been removed from the project, after initially signing on back in 2014. His name is just the latest on a growing list of stars and filmmakers who've parted ways with the project over the years. The news comes amid still more drama at Relativity, which filed for bankruptcy last year. 
To back up a bit: Relativity hired Hardy to direct The Crow in 2014, and nearly lost him in September 2015 when the studio hit financial troubles. Fortunately (or unfortunately, I guess, if you're dead-set against the notion of a The Crow remake), they managed to sign him to a holding deal in November, with plans to begin shooting in March.
However, post-bankruptcy, Relativity instilled Dana Brunetti as its new president of production, and a decision was made to let Brunetti start fresh with a reboot of The Crow, rather than have him take over the existing iteration of the project. Hence, Hardy was let go.
As reported by TheWrap, that move has now inspired the Edward R. Pressman Film Corporation, which produced the 1994 The Crow, to lodge papers intended to deny Relativity rights to any sequels, prequels, or remakes. Pressman struck a deal with Relativity all the way back in 2009 to give the studio an option to three The Crow films. The option was exercised in 2014, giving Relativity three years to begin principal photography.
The two sides agreed to have Hardy direct the film, and now Pressman is claiming that Relativity violated its contract by not consulting with Pressman before making that decision. "[Hardy] is known for his visual flair, having a penchant for horror and dark subject matter," writes Pressman. "The parties believed that Mr. Hardy was particularly suited to reinvigorate The Crow, which is based on a dark tale of revenge told originally in graphic novel form."
How this legal battle will play out remains to be seen. If Pressman is successful, we won't be getting a The Crow remake at all — or not from Relativity, at any rate. In any case, it's yet another blow for a project that's suffered more than its fair share of stops and starts over the years.
The Crow does not currently have a leading man, as Jack Huston dropped out last year. Before Huston, Luke Evans was attached to star for F. Javier Gutiérrez. Actors Tom Hiddleston, James McAvoy, and Bradley Cooper and directors Juan Carlos Fresnadillo and Stephen Norrington have also been linked to the film at various points over the past several years.
This isn't the first time The Crow has faced legal hurdles, either. In 2011, The Weinstein Co. sued Relativity, claiming they hard worldwide distribution rights to The Crow remake; the two sides settled out of court in 2012. More recently, when Relativity filed for bankruptcy, Pressman filed an objection claiming, essentially, that he didn't believe the studio could follow through with its contractual obligation to finance and release the film.