The Biggest Snubs And Surprises Of The 2022 Oscar Nominations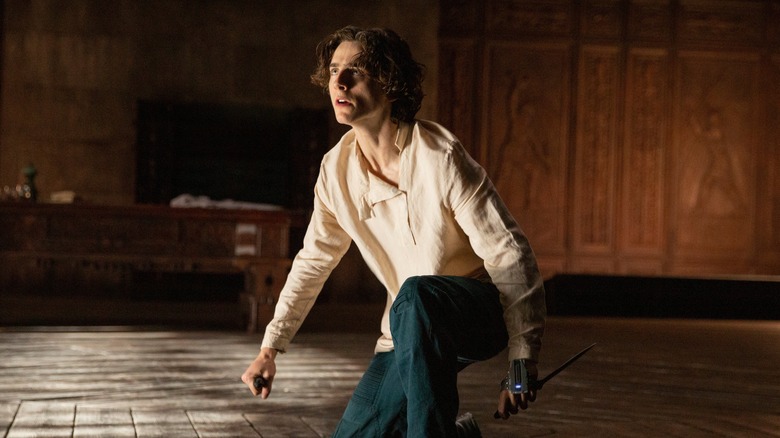 Warner Bros.
Ah, the Oscars. How we like to celebrate when they get things right. And how we like to mutter under our breath all manner of foul curses when they get things wrong. 
This morning's nominations for the 94th annual Academy Awards were no different. As usual, the Academy got some stuff very right, some stuff very wrong, and left the /Film team equally elated, angry, and confused. Typical Oscars morning. As is tradition around these parts, we set out to make a list of the major surprises and snubs, a look at what left us pleasantly dizzy and what left us deeply annoyed. It wouldn't be Academy Award nominations day if we didn't spend an entire article experiencing whiplash over these awards, would it? 
Note: this list won't contain snubs that we knew were coming. Like how "Titane" somehow didn't make the short list for International Feature Film, or how Disney somehow decided to not submit "We Don't Talk About Bruno" for Best Original Song.
Snub: Denis Villeneuve for "Dune"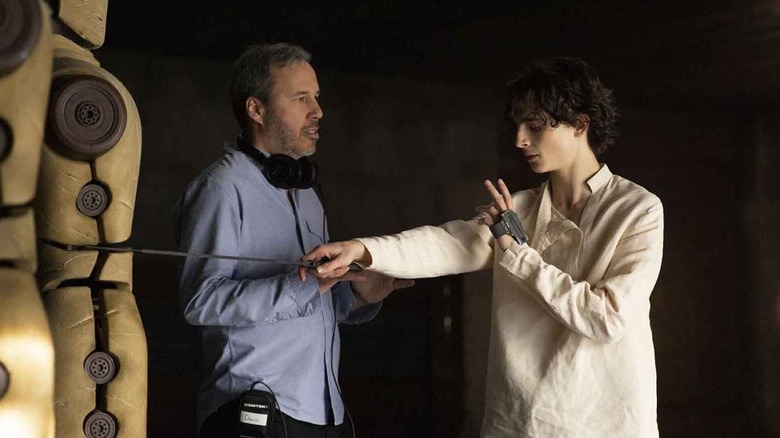 Warner Bros.
Full disclosure: I wasn't in love with "Dune" as many others are, but even I balk at the blockbuster contending for screenplay, cinematography, and even Best Picture (among others) without any love for Denis Villeneuve's actual directing. The filmmaker clearly succeeded where many others failed, bringing largely alien concepts like spices, sandworms the Bene Gesserit into the public lexicon to great success and to a whopping 10 Oscar nominations. Villeneuve's visual direction and talent for capturing an epic scope have always been considered an undeniable strength ... but apparently the Academy voters didn't get the memo this year. (Jeremy Mathai)
Surprise: "Drive My Car" Lands a Best Picture Nomination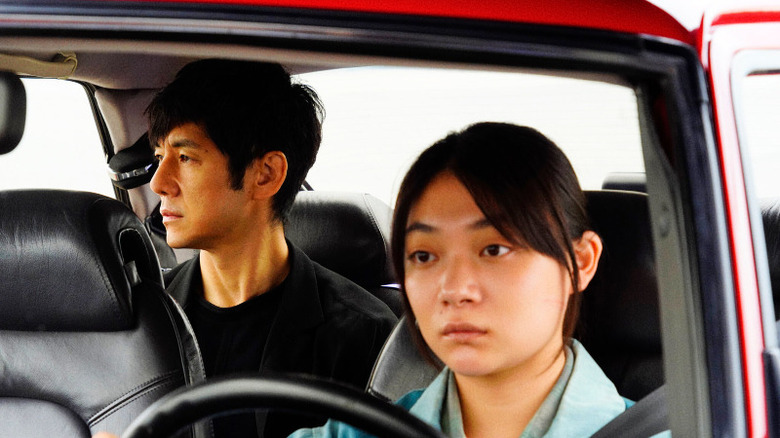 Bitters End
While it is no surprise that Ryusuke Hamaguchi's moving and meditative drama "Drive My Car" landed a nomination in the Best International Feature category (alongside Best Adapted Screenplay and Best Director), the film landing a Best Picture nomination is a triumph in itself. It is rare for "foreign" features to be highlighted in more than one category (barring the six nominations for "Parasite" in the 2020 Oscars), but "Drive My Car" is a worthy Best Picture contender due to its incisively humane and poetic nature, making history (rightfully so) as the first Japanese film to ever be nominated in this category. (Debopriyaa Dutta)
Snub: "The Green Knight" Shut Out Completely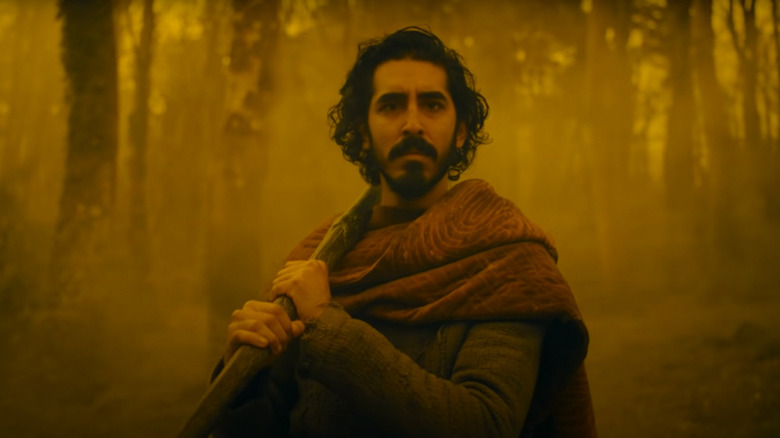 A24
It's been a long time since I expected the Oscars to indulge my personal whims, but I still — against my better judgment — held out hope for a few films this season. David Lowery's stunning (and incredibly female gaze-y) "The Green Knight" wasn't exactly a top contender for any major categories. After a quiet summer release, it did slip fairly quickly out of the awards conversation. But I didn't expect it to be forgotten completely. "The Green Knight" is the kind of film that, with a proper campaign, could have swept categories like sound, production and costume design. Visual effects and cinematography felt like sure things too. Sadly, not even Dev Patel was enough to keep this delicious little film fixed in people's minds. (Lyvie Scott)
Snub: "Passing," But Especially Ruth Negga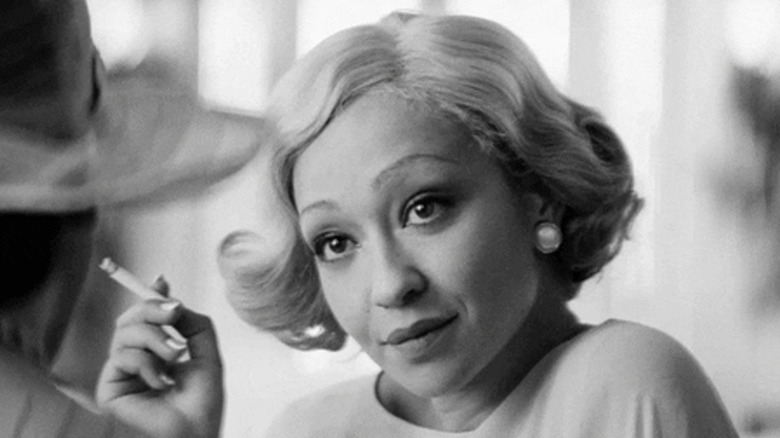 Netflix
Ruth Negga and Tessa Thompson are international treasures. We probably all know this, but if you weren't yet aware, watch "Passing" and see for yourself. Everyone — major associations included — was so enamored by Negga's performance in Rebecca Hall's debut that her Best Supporting Actress nomination (and possible win) seemed like a formality at this point. "Passing" also had a strong chance of securing a Best Actress nod for Thompson, especially after all the BAFTA love last week. It's true that the Supporting Actress race is usually pretty tight, but Negga turned in a career-best performance with "Passing," and at the very least, her work should have been recognized. (Lyvie Scott)
Surprise: A Lot of Love for "CODA"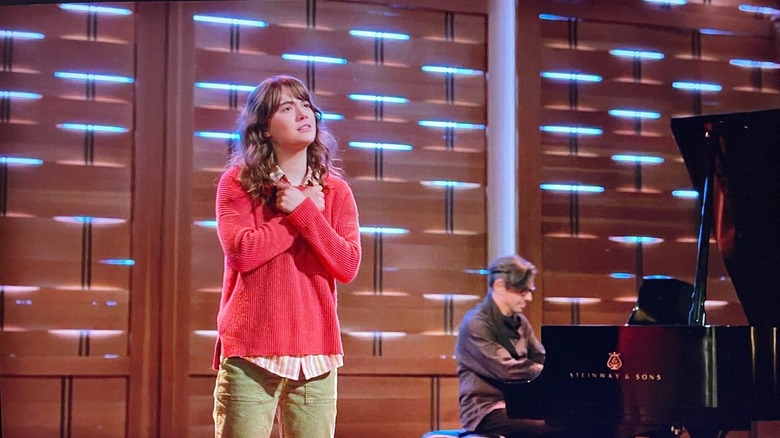 Apple TV+
Apple's drama feature "CODA" ended up snagging a Best Picture nomination, as well as a nods for Best Adapted Screenplay and Best Supporting Actor for Troy Kotsur, which was fairly surprising considering the film (which garnered a lot of praise from the festival circuit, to be fair) has been largely swept under the rug after the streamer gave it a low-key release without much promotion. The vast majority of viewers had tunnel vision for other Apple content, like "Ted Lasso" — which I don't blame whatsoever, it's excellent — but that definitely seemed to get in the way of getting "CODA" seen by more folks. However, hopefully these nominations will implore more people to give the heartfelt story a shot. (Lex Briscuso)
Snub: "Pig," But Especially Nicolas Cage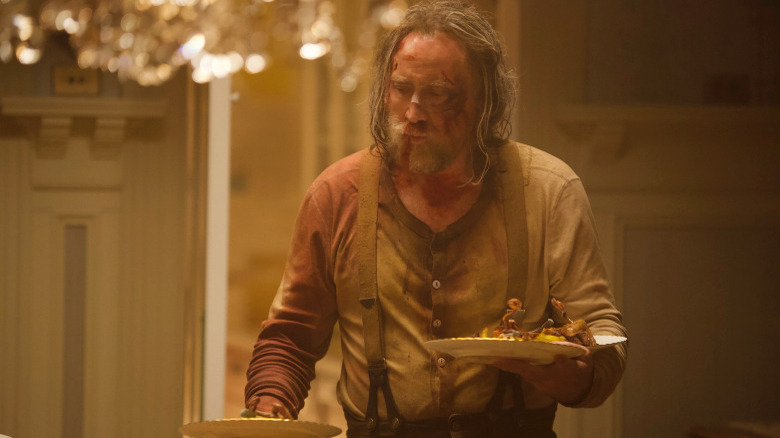 A24
To be fair, the critically-acclaimed swine-napping drama "Pig" was always seen as a little too idiosyncratic for Oscar voters' tastes to really catch on with the Academy. Even so, its shut-out at the Oscars comes as a surprise, granted that star Nicolas Cage won the Best Actor Oscar for "Leaving Las Vegas" in 1996 and was nominated in the same category in 2003 for "Adaptation." Not only that, the movie was backed by Neon, a distributor that ran a highly successful Academy Award campaign for Bong Joon-ho's own off-beat masterpiece "Parasite" just a couple of years ago. No such luck this time, though. (Sandy Schaeffer)
Snub: We Need "A Hero"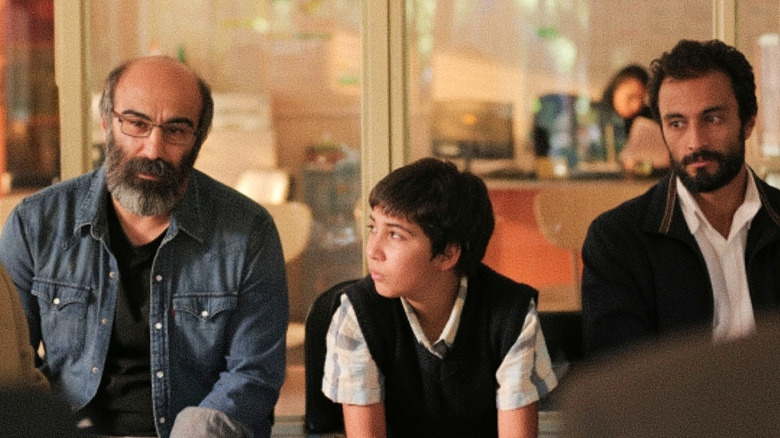 Amazon
It is heartbreaking that Asghar Farhadi's Iranian film "A Hero" was completely snubbed, as it is easily one of the most life-affirming films to have been released in the past year. The exploration of a flawed everyman and the core concept of heroism has been steered by Farhadi in a nuanced, complex manner, while questions of ethical quandaries haunt the movie's every frame. As two of Farhadi's films, "A Separation" and "The Salesman" had been nominated for (and had won) the Best International Feature category in the past, the utter lack of love for "A Hero" is a disappointment, to say the least. (Debopriyaa Dutta)
Surprise: How Much the Academy, Uh, Liked "Being the Ricardos"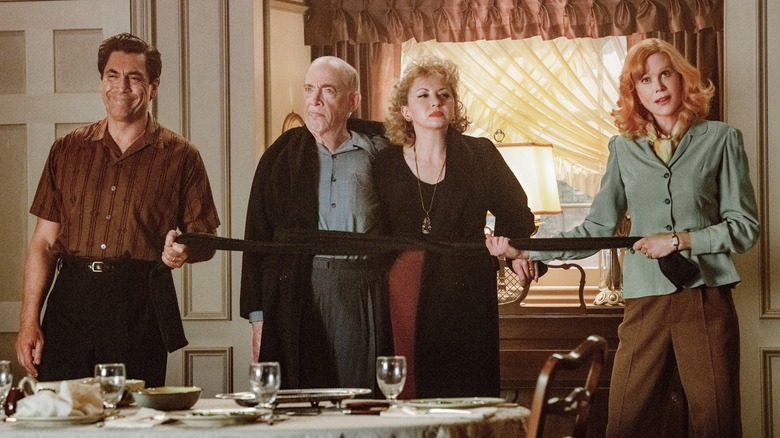 Amazon
It seems the Academy was really into "Being the Ricardos," which isn't exactly surprising, but it's certainly a divisive stance. Javier Bardem and Nicole Kidman were both nominated for Best Actor and Actress, while J.K. Simmons, who played William Frawley, got a nod for Best Supporting Actor. The film has been a major discussion point this season, even furthering chatter about the supposed death of the biopic. Either way, these nominations reinforce the Academy's penchant for tradition and old-school projects that spend a lot of time honoring the past, but give us little for the future. (Lex Briscuso)
Snub: "The Last Duel," But Especially Jodie Comer and Ben Affleck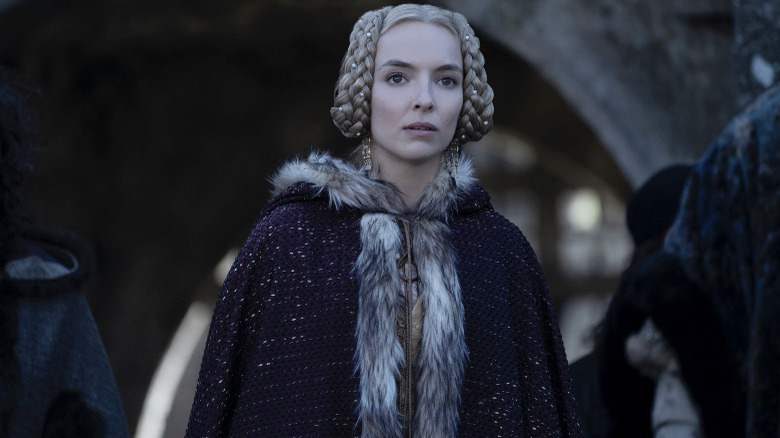 20th Century Studios
A well-received Ridley Scott-directed period drama seems like a shoo-in for some kind of recognition from the Academy, but that just wasn't the case with "The Last Duel." Stranger still, Jodie Comer (a star very much on the rise) and Ben Affleck (a two-time Oscar-winner) failed to receive nods despite being widely celebrated for their performances in the film. Whether it was the movie's failure at the box office and/or the Academy's feelings of discomfort about Scott's hilariously frank promotional tour, in the end, it seems there were just too many factors working against "The Last Duel." (Sandy Schaeffer)
Snub: Cate Blanchett for "Nightmare Alley"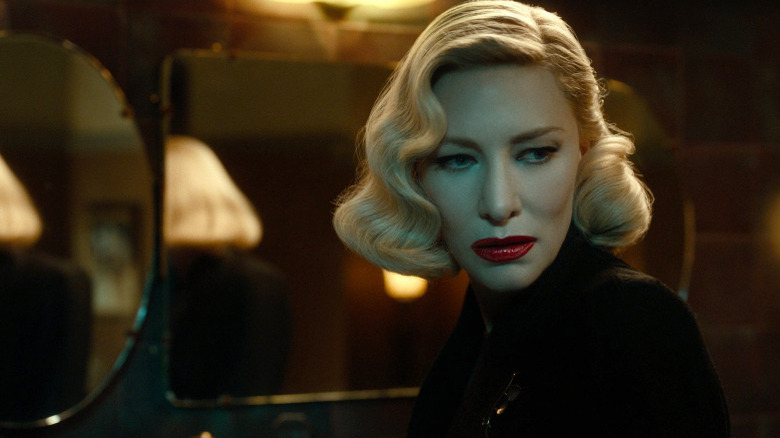 Searchlight Pictures
That "Nightmare Alley" landed a handful of Oscar nods wasn't too shocking, least of all in the wake of director Guillermo del Toro's multiple wins at the 2018 Academy Awards for "The Shape of Water." Curiously, though, Cate Blanchett didn't receive a nomination for her lauded turn as the film's duplicitous psychologist, Dr. Lilith Ritter. Blanchett has already won a pair of acting Oscars (for "The Aviator" and "Blue Jasmine") and was nominated on another prior four occasions, so she wasn't, per se, overdue for recognition from the Academy. That may also explain why she was overlooked this time around. (Sandy Schaeffer)
Surprise: Kristen Stewart Landing That Best Actress Nod After All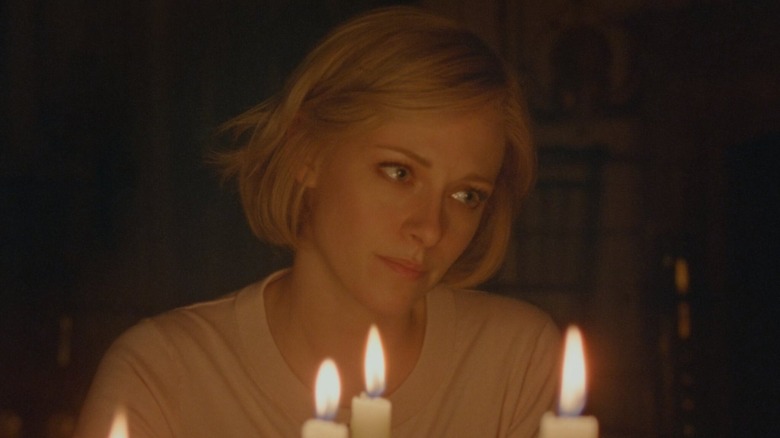 Neon
Kristen Stewart is now an Oscar-nominated actress — a pleasant surprise that makes complete and total sense. Stewart is one of the most interesting actors in Hollywood, regularly doling out the kind of performances you can't look away from, and with "Spencer" she achieved a career-best. But that doesn't always guarantee a nomination, and as my fellow Stewart stans know, this awards season hasn't treated her enigmatic Princess Diana with the respect it deserves, with snubs coming left and right. Thankfully, the Academy recognized what the rest of us realized months ago: in a world saturated with Princess Diana retellings, Stewart brought something fascinating to the table with her magnetic take on the people's princess. Not only is this her very first nomination (likely the first of many), this also makes her (and fellow 2022 nominee Ariana DeBose) the first openly queer acting nominee since Sir Ian McKellan in 2002. And most importantly, it means we have an entire awards campaign to look forward to, with snarky interviews galore and if we're super lucky, the road ends with her getting a statuette and making an inevitably endearing speech. (Shania Russell)
Snub: Mike Faist for "West Side Story"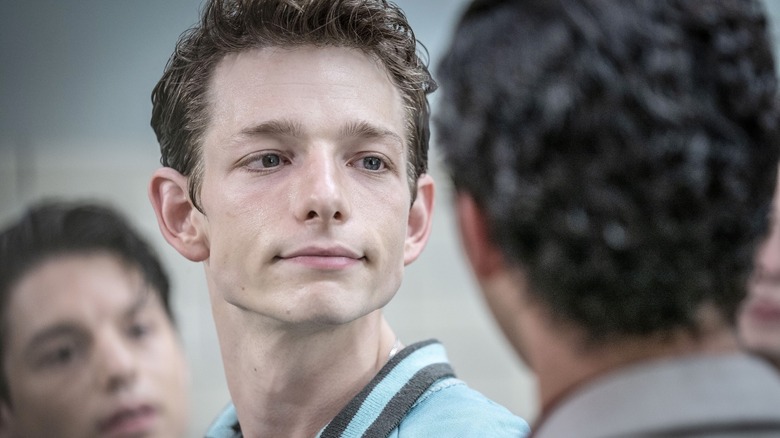 20th Century Studios
Mike Faist played Riff to smirking, street-smart perfection in Steven Spielberg's "West Side Story" remake, and it's a travesty to see his work go unrecognized. The snub is particularly egregious because, in our world of contention, this seemed like the one thing everyone agreed on: Mike Faist is the definition of a scene-stealer! He makes the most of every ounce of screen time by giving the epitome of a Best Supporting Actor performance. He hooks us in with charm and momentum and easily brings us to tears by the third act. Whether he's swinging through a dance number or giving way to vulnerability with the slightest expression, Faist is electric. And in a film full of magnetic forces, he manages to completely reinvent a classic role with a singular stand-out performance. (Shania Russell)
Snub: "Tick, Tick...BOOM!" for Best Picture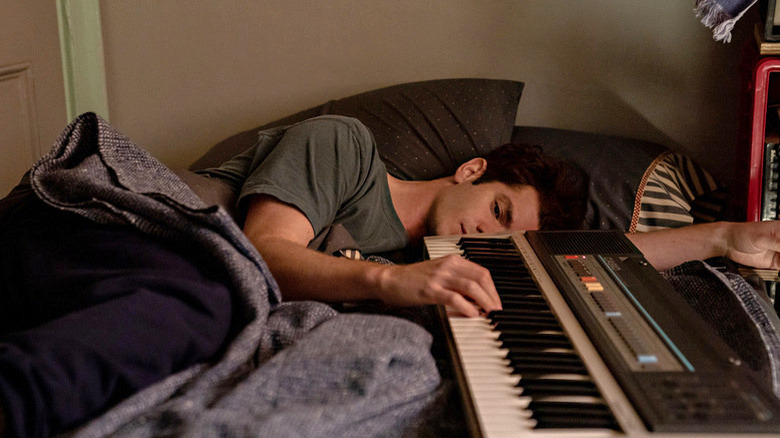 Netflix
"Tick, Tick...BOOM!" and "West Side Story" were the two 2021 movie musicals with the strongest shot at landing a Best Picture nod, but in the end, only the latter made the cut. It could be that Andrew Garfield's Oscar-nominated performance in the former simply overshadowed the rest of the film, including first-time director Lin-Manuel Miranda's work behind the camera. Likewise, the Academy has typically avoided nominating more than a single genre-specific movie for its top award in a given year. Given its pedigree, "West Side Story" no doubt had an advantage over "Tick, Tick...BOOM!" in that respect. (Sandy Schaeffer)
Surprise: Jesse Plemons is an Oscar Nominee Now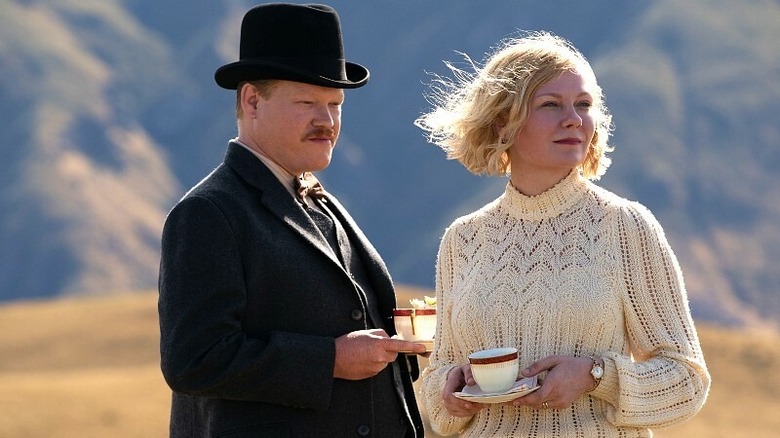 Netflix
It's hard to remember a time before Jesse Plemons cemented himself as a reliable Hollywood constant. One minute he was just set dressing in a suitably tense season of "Breaking Bad," the next he was the most terrifying onscreen presence we had the (incredible) misfortune of enduring. Since then, he's gone from one role to the next, sometimes a bumbling, likable fool, other times a force to be reckoned with — but without fail, Plemons is an endlessly compelling performer. "The Power of the Dog" is no exception, but his time he's finally getting some well-deserved recognition. It's a thrill just to know he's on the ballot at all, but the fact that he gets to share the nomination with Kirsten Dunst, his real-life wife, is a lovely bonus. And personally, I consider this the Academy making up for not giving Plemons the Oscar he deserved for "Game Night." (Shania Russell)
Snub: Where is "The Tragedy of Macbeth"?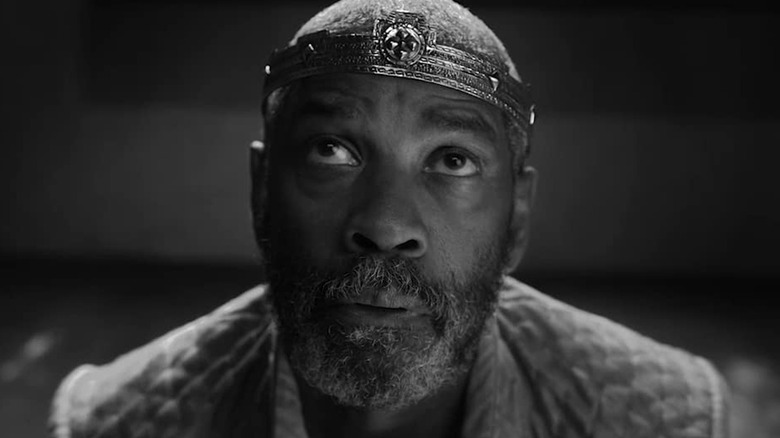 Apple TV+
With "The Tragedy of Macbeth," Denzel Washington reaffirmed his status as the most-nominated Black actor in Oscars history, but the film was missing from most of the major categories. I can't say I'm surprised, but I do wish that A24's spooky medieval drama had gotten a bit more love. After all, "Tragedy" was my fallback in the event of an all-out snub against "The Green Knight." And Coen films perform inarguably well on the awards circuit, so where's the sweep for Joel Coen's first solo outing? Washington wasn't the only actor offering up a killer performance. Carter Burwell, no stranger to the Oscars himself, also killed it with his spooky score. If a Shakespeare adaptation can't get the recognition it deserves, then I don't know what to believe in anymore. (Lyvie Scott)
Snub: "Spider-Man: No Way Home" Couldn't Pull It Off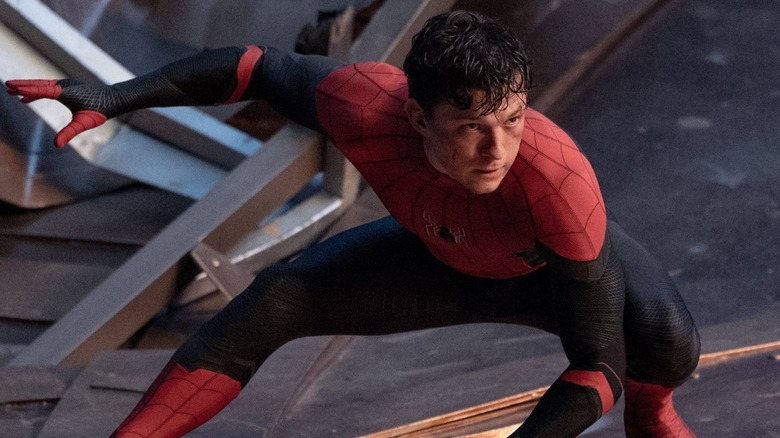 Sony
Snub: "House of Gucci" Misses the Major Categories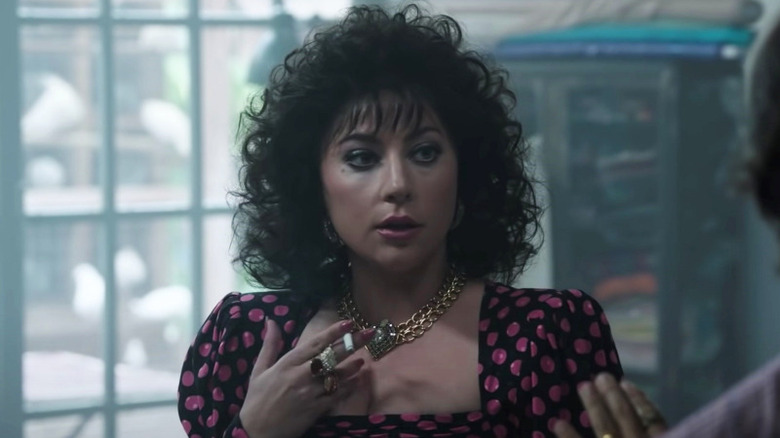 United Artists
Surprisingly, Ridley Scott's "House of Gucci" was noticeably absent from major categories, except for Makeup and Hairstyling, despite Lady Gaga helming a pretty bonkers Oscar campaign for the film. Considering that Gaga received recognition for her Reggiani role from the Golden Globes, BAFTA, and Screen Actors Guild, it is odd that she did not get any acting nods here. While "House of Gucci" was a narrative misfire, it was Gaga's powerhouse presence that (somewhat) kept the film from toppling altogether. Jared Leto and Al Pacino were also missing from Best Supporting Actor nominations. (Debopriyaa Dutta)
Snub: "The French Dispatch," Like Great Journalism, is Overlooked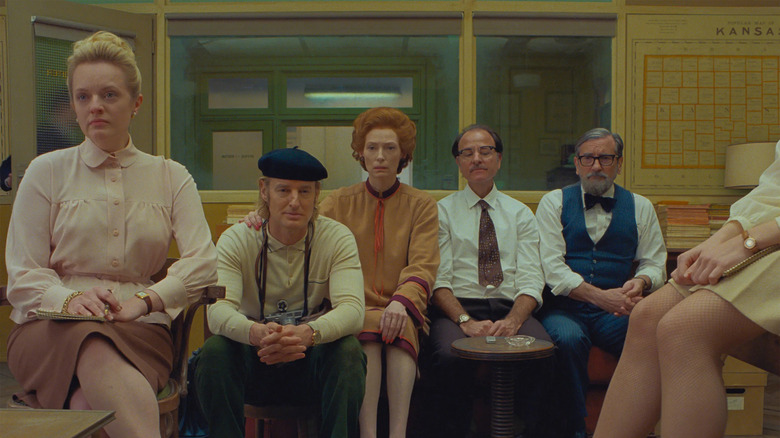 Searchlight Pictures
Like the great journalism at the heart of the film's story, "The French Dispatch" was overlooked in this year's nominations. The film was met with overwhelming acclaim — and frankly, in the past, Wes Anderson's films have glided into nominations quite easily. Between costumes and production design — even before acting — Anderson's films are a staple acknowledgment for their sheer visual originality. If nothing else, it's usually to be expected to see Alexandre Desplat's name in the Best Original Score category. After all, he did win for Anderson's "The Grand Budapest Hotel." Sadly, "The French Dispatch" will not be joining in that hall of accolades, which is a puzzling snub. (Lex Briscuso)
Surprise: Penelope Cruz for "Parallel Mothers"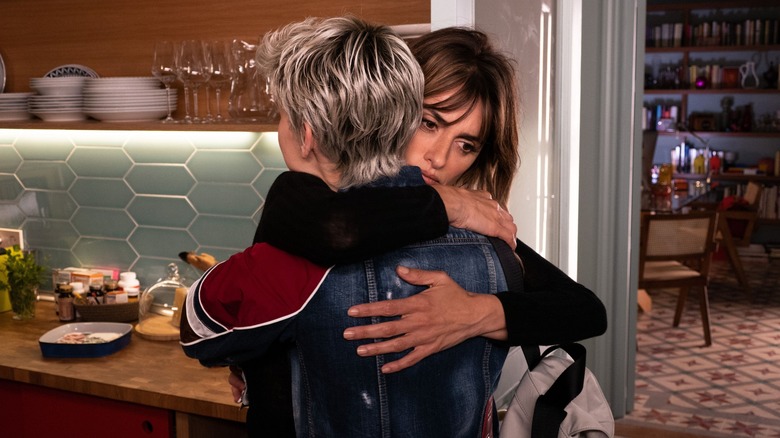 Sony
Pedro Almodóvar and Penélope Cruz ought to go down as one of our best and most thrilling director/actor collaborations, with both talents always bringing out the best in one another. So, naturally, I assumed neither the film nor the performance would make a dent among the Academy voters. But surprise, surprise, Cruz snagged a Best Actress nomination while composer Alberto Iglesias received one for Best Original Score. Cruz's performance as Janis is impossible to take your eyes off of, shying away from soap opera dramatics in favor of finding the emotional truth of a harrowing and deeply affecting story of two parallel, but very different mothers. (Jeremy Mathai)
Snub: "Belle" is Left Out of Best Animated Feature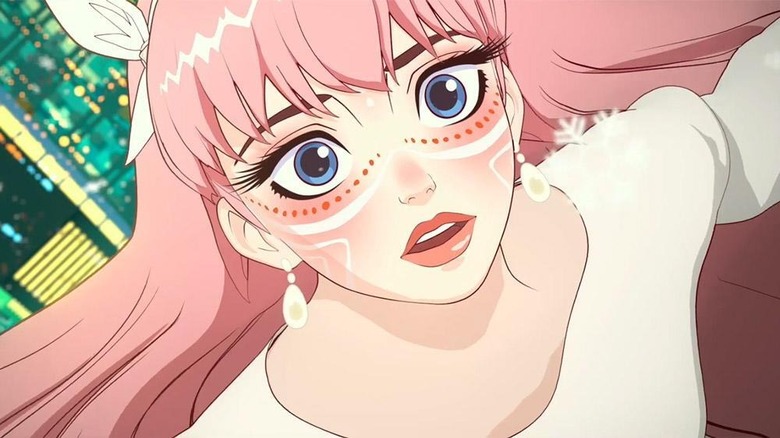 GKIDS
Is it too much to ask for some variety in our Best Animated Feature category? Something beyond all the Disney/Pixar releases that year, or whatever movie the Academy member's kids told them they liked. While the (highly deserved) nomination of the animated documentary "Flee" is a nice break in this trend, there was one glaring snub in the category that fell to the Academy's worst whims: Mamoru Hosoda's dazzling digital epic "Belle." Hosoda's breathtaking follow-up to his Oscar-nominated family fantasy drama "Mirai," there was some hope that "Belle" would receive a similar nod, especially after the heavy awards campaign that GKIDS launched for the film. But alas, "Belle" is left out in the cold. (Hoai-Tran Bui)