Parallel Mothers Review: Director Pedro Almodóvar Gets Both Familiar And Evolutionary [Venice 2021]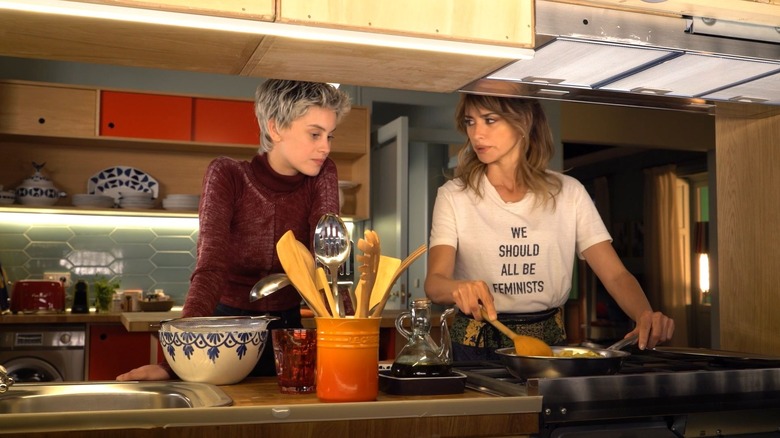 Sony Pictures Classics
The draw of applying an auteurist lens to the cinema is watching a director grow and mature over time. The peril, on the other hand, is that a filmmaker can become so infatuated with their house style that they engage in repetitive work with limited growth. Pedro Almodóvar's "Parallel Mothers" may at first present like a run-of-the-mill effort from the face of Spanish cinema, but there's a deceptive amount of variation here. It's both a perfect distillation of his artistic fascinations and marked evolution in the depth of his thematic explorations.
Fans will instantly recognize the hallmarks of vintage Almodóvar in "Parallel Mothers." The camp! The melodrama! The illicit romance! The color! The set decoration! The irony! Yet even the smallest peek behind the curtain reveals the film to be anything but a retreat into safe territory. Almodóvar brings years of accumulated wisdom to approach longtime fixations from a more comprehensive vantage point.
It's not a lazy regurgitation of what he loves so much as it's an examination of why he's drawn to them in the first place. In the grand scope of "Parallel Mothers," Almodóvar locates the origins of his personal preoccupations within the political context of Spain – particularly the unresolved tension and trauma from the country's civil war. Motifs or modes of artistry ring with familiarity first, then echo with the sonic boom of their newfound weighty context.
Parallel, Yet Intersecting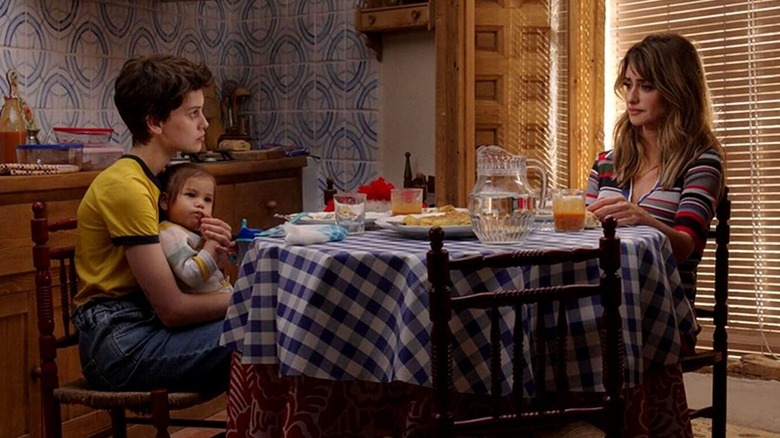 Sony Pictures Classics
The story of "Parallel Mothers" might seem like an odd vessel for such a profound deliberation about the lingering aftereffects of a bloody, divisive conflict. The premise of the film, on its face, is the stuff of schlocky genre flicks. But doubting Almodóvar's sensibilities has made few people rich, and he finds a way to subvert the easy tropes of "switched at birth" narratives by using the concept as a way to explore the nature of motherhood.
The two titular maternal figures meet in a Spanish delivery ward. Penélope Cruz's Janis, even though she looks impossibly flawless while literally giving birth, is old enough to be considered a geriatric mother by medical standards. She's determined to fulfill her aspirations to become a mother even though she lacks a stable life partner; a family history of single mothers empowers her to believe she can manage without a father in the picture.
Milena Smit's Ana is also destined for single motherhood but, as a much younger woman, feels far less empowered in the quest. Nonetheless, the two strike up an ebbing and flowing friendship rooted in shared motherhood but also in spite of some marked differences in their family styles. Though the film's title is "Parallel Mothers," the relationship between Janis and Ana is perhaps better described as freely intertwined. Similarities bind them, but it's the unexpected friction from their collisions that give the film such a sentimental and sensual spark.
Almodóvar does take a leisurely amount of time to arrive at this central narrative element, though. The film starts out preoccupied with Janis' search for a lost family member believed to lay in a hidden grave, a search for answers she embarks on with Israel Elejalde's Arturo, the eventual father of her child. Then the storyline all but disappears for most of the film, only to resurface and reveal Almodóvar's central thematic concern: family reunification.
The Power of Women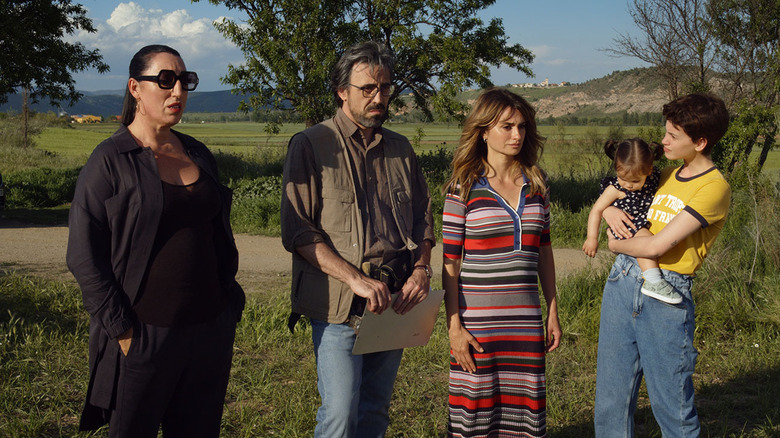 Sony Pictures Classics
Almodóvar's films frequently fete the strength of their female characters, although he often filters these tributes through the lens of ironic sentimentality. This celebration has long been tied up in Almodóvar's identity as a queer filmmaker as he toasts the women – real and cinematic – who shaped his sense of self and taste for culture. That temperament cedes way to something different in "Parallel Mothers."
Almodóvar's latest film is an unabashedly sincere salute to the strength that carries an entire country. That appreciation for feminine resolve blossoms radiantly outward in the film. It's a prayer of thanksgiving and condemnation of the circumstances that made such worship necessary in the first place. One searing image at the film's close poignantly harkens back to the iconic imagery from Spain's past while also collapsing it into Almodóvar's own distinctive visual look. The moment lands with decades' worth of gathering force.
Going further, "Parallel Mothers" also demonstrates how Almodóvar understands his development as an artist who serves as the cinematic embodiment of his country is inextricably tied to Spanish history. The film shows how that heritage exists because women – especially widows, single mothers, and other surrogate parents – held the fragments of the country together in the absence of distant or disappeared men. This is the director's most introspective statement to date about how his own body of work carries that legacy forward.
An Almodóvar Film for Everyone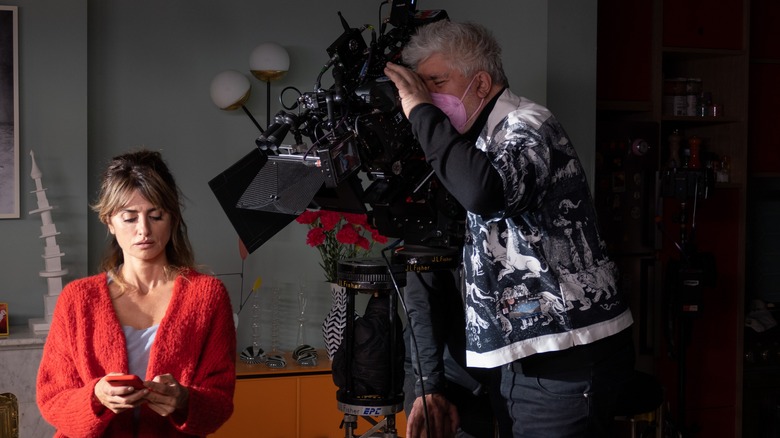 Sony Pictures Classics
In spite of all this ponderousness, "Parallel Mothers" is not mired in the past – nor does it require an encyclopedic knowledge of Almodóvar's movies to appreciate. If he never made another film (but hopefully he still has many more to make), this would easily make for a fitting cherry on the top of a formidable filmography given the way it grapples so openly with grand existential questions. But it's clear from watching the film that Almodóvar is far from plateauing. His story may cast its gaze at the past, but he's still looking forward as an artist.
Does this lack the warm glow of autobiography from "Pain & Glory?" A bit. Is it a touch shy of the zesty honor to generations of women from "Volver?" Perhaps. Does Almodóvar recapture the narrative or structural ingenuity of "All About My Mother?" Not quite. Is there anything approximating the playful sexual subversion of his early work? Not remotely. But nonetheless, "Parallel Mothers" is a rare example of a director who can play the hits while still making the tune sound new.
For newcomers, "Parallel Mothers" can provide a portal through which to understand and unlock one of the most important directors in global cinema. For longtime fans, the ripening of Almodóvar's techniques and themes will provide validation and satisfaction for their investment in his career. Whether viewed as an entry point or emblematic work, this film glistens as a crown jewel in Pedro Almodóvar's cap.
/Film rating: 8.5 out of 10