Super Mario Bros. Release Date, Cast, And More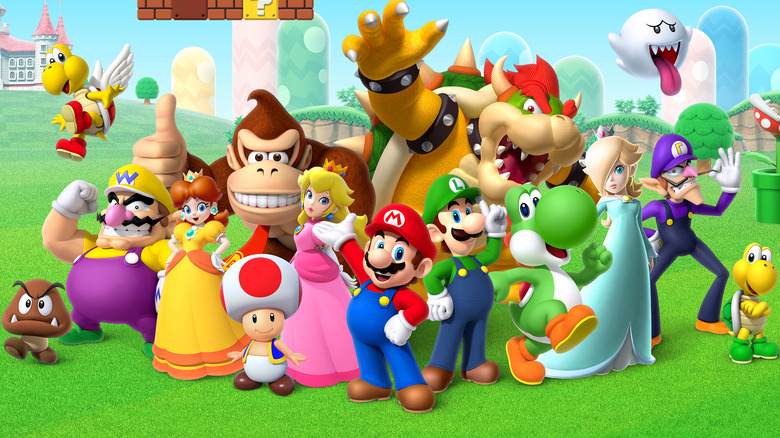 Nintendo
(Welcome to ...And More, our no-frills, zero B.S. guide to when and where you can watch upcoming movies and shows, and everything else you could possibly stand to know.)
It feels like it was just yesterday — as opposed to nearly two months ago, a lifetime in internet-years — when we all collectively came to a standstill to gawk like rubberneckers on a highway at the news that Nintendo, Illumination, and Universal Pictures were all teaming up for an animated "Super Mario Bros." movie. Namely, the voice cast stuffed full of A-listers and recognizable names seized the attention of the social media masses, leading to a fevered and frenzied rush of jokes, viral memes, and sheer astonishment that this project would actually become a reality someday. That day isn't here quite yet, but fans and onlookers alike are undoubtedly curious about how this will all shape up. Read on for everything you need to know about the planned "Super Mario Bros." movie.
Super Mario Bros. Release Date and Where You Can Watch It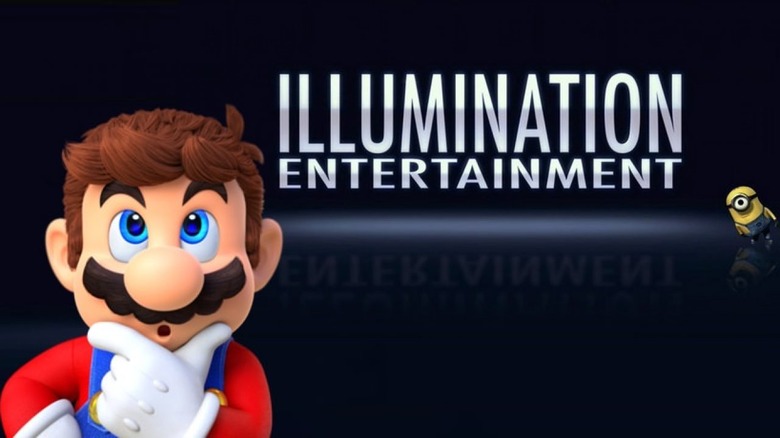 Illumination Entertainment
Goombas, koopa troopas, and piranha plants, oh my! The animated "Super Mario Bros." movie is scheduled for a theatrical release on the very numerically-satisfying date of December 22, 2022. First announced during the Nintendo Direct event back in late September of 2021, the official Nintendo Twitter account subsequently broke the internet with its post about the upcoming movie and its buzzy cast of voice actors. Mark this down in your calendars for next year, folks. Next holiday season, forgo your usual family celebrations and spend that crucial time with the Italian plumber, his princess, and all the rest of their Mushroom Kingdom friends instead!
What Is Super Mario Bros.?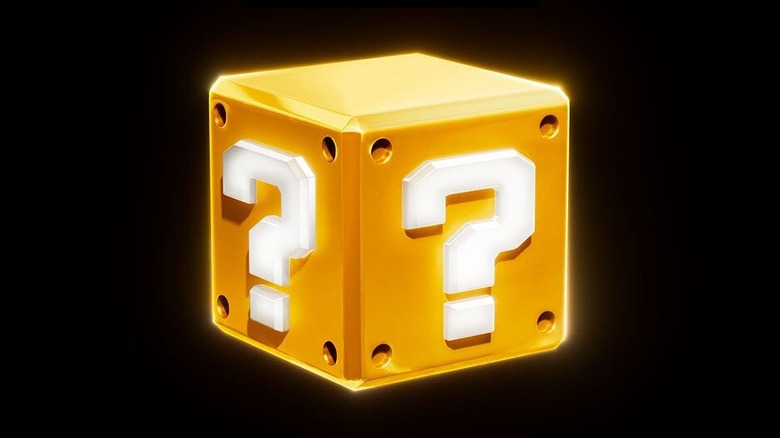 Nintendo
There hasn't been a video game movie like this before and likely won't be another one like it afterwards. There is only before the animated "Super Mario Bros." movie, and after. Overwrought proclamations aside, the "Super Mario Bros." movie is actually officially untitled as of the date of this publishing. Based on the wildly successful franchise of Nintendo video games, this animated movie will attempt to recapture the magic of our childhoods while spending countless hours mindlessly playing games like "Super Smash," "Brawl," and even "Strikers" with groups of friends. Of course, the video game series is still going strong today, making it only a matter of time before Hollywood decided to try its hand at capitalizing on the ongoing pop culture fervor and cash in with a mega-blockbuster movie with a cast made up entirely of stars.
Super Mario Bros. Cast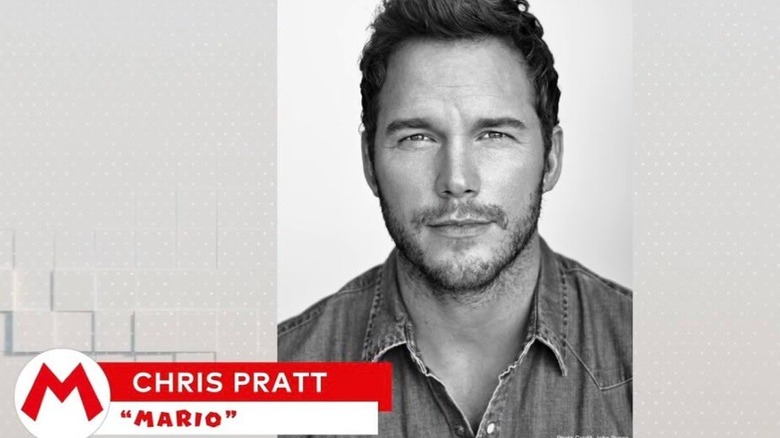 Nintendo
Presuming you've gotten over the shock of the initial wave of casting announcements and need a bit of a reminder again, please make sure you're sitting down for this one. Chris Pratt, star of "Parks and Recreation," "The Guardians of the Galaxy," and "Jurassic World," will soon add "Mario" to his laundry list of egregious miscastings overall successful body of work. Mario needs his Princess Peach, of course, who will be voiced by Anya Taylor-Joy ("The Witch," "Split," "The Queen's Gambit," "Last Night in Soho"). They'll both be joined by an absolutely star-studded ensemble that includes Charlie Day as Luigi, Jack Black as Bowser, Keegan-Michael Key as Toad, Seth Rogen as Donkey Kong, Fred Armisen as Cranky Kong, Kevin Michael Richardson as Kamek, Sebastian Maniscalco as Spike, and a special cameo from Charles Martinet (though not as Mario, inexplicably).
Super Mario Bros. Director, Writers, and More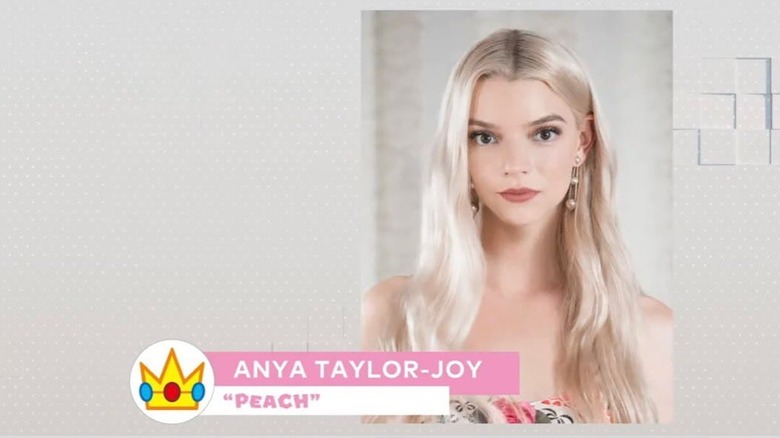 Nintendo
Helming this animated blockbuster will be both Aaron Horvath and Michael Jelenic, known for their work on "Teen Titans Go!" The script will be written by Matthew Fogel (""The Lego Movie 2," "Minions: The Rise of Gru") and the film will be produced by Chris Meledandri and Shigeru Miyamoto, the legendary Japanese video game designer behind Nintendo and creator of several of the best-selling video game franchises of all time.