So Chris Pratt's Super Mario Bros. Voice Is Just His Chris Pratt Voice, Huh?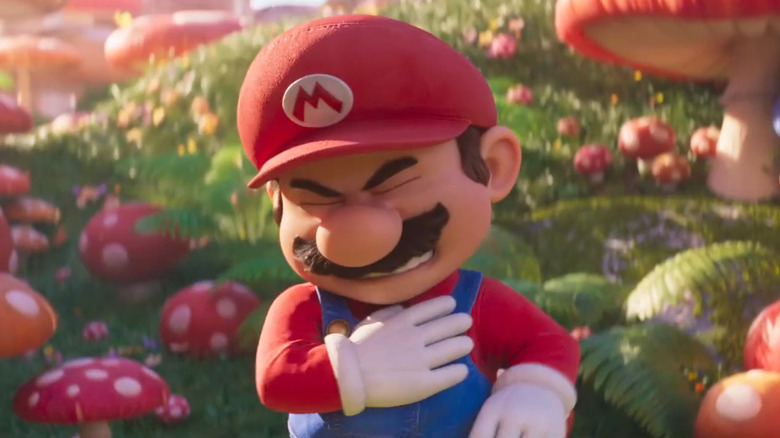 Illumination
When it was first announced that Chris Pratt was going to be voicing Mario in the "Super Mario Bros." movie, the Internet was more than a bit shocked. After all, you don't hear the actor speak in stuff like "Parks and Recreation" and "Jurassic World" and automatically think of an Italian plumber. While longtime Mario voice actor Charles Martinet was confirmed to be in the movie in some capacity, a lot of people just couldn't get over the fact that Pratt, of all people, was seemingly the best choice to voice the character.
And so, we waited. Pratt told Variety that his voice was "updated and unlike anything you've heard in the Mario world before." Illumination CEO Chris Meledandri defended his casting and said that they weren't trying to offend Italian Americans, even if that wasn't actually why people were shocked by the announcement. The movie got delayed from December 2022 to April 2023. The longer we went without hearing what this cursed Mario was going to sound like, the more we began to go a bit stir-crazy.
Finally, the day came. Nintendo would premiere the first teaser for "The Super Mario Bros. Movie" online and at New York Comic Con. We were waiting, clamoring even, to hear the voice of a stunt cast we thought would go horribly wrong.
And then, the trailer arrived, and we heard that Pratt's Mario voice was essentially just Pratt's regular acting voice. Huh.
Wait, that's it?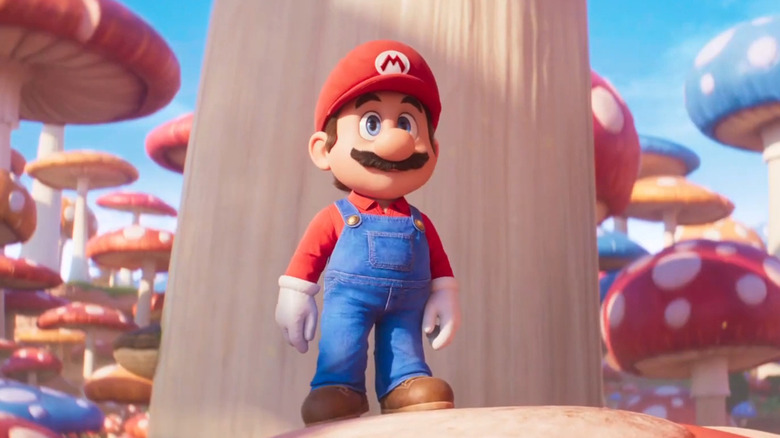 Illumination
Look, it's not like we were expecting Pratt to imitate Martinet's high-pitched yips. At the very least, though, we were hoping for perhaps a mellow Brooklyn or Chicago accent. Maybe he'd take a couple cues from Ebon Moss-Bachrach in "The Bear," but nope. Pratt's just speaking as he normally does. What a bummer.
Of course, the Internet shouldn't always get its way, and its initial upset over the casting of Pratt did cross over into overreaction territory. After all, he was cast because he was a big star and could put butts in movie theaters. However, that's also why it seems so terrible that he is speaking with just his normal, everyday accent. This isn't just any generic video game character — he is voicing Mario, an icon of video games whose instant recognizability partially comes from his distinct voice. If he had wanted to give the character a new lease on life, he could have used Martinet's acting as a jumping-off point and built a new voice around that. However, this might not have been the case, and that's tragic.
It's important to acknowledge that the lines we hear in this latest trailer are only a small fraction of the movie. Pratt's Mario could have a more distinct and fitting accent in the finished movie, and we won't knock him for that. That being said, if that is how he sounds like when "The Super Mario Bros. Movie" comes out on April 7, 2023, then mamma mia.