Keegan-Michael Key's Toad Has An Improvised Song In The Upcoming Mario Movie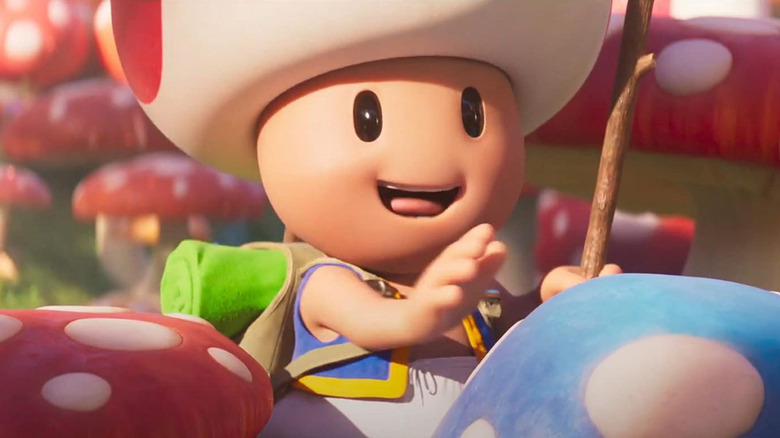 Illumination/Nintendo
Jordan Peele has quickly come into his own since his "Key & Peele" days, emerging as one of the most interesting names in horror. In some ways, something similar could be said of the co-creator and costar of Peele's revered sketch comedy series, Keegan-Michael Key.
Over the years since "Key & Peele" aired its last episode in September 2015, Key has settled into his groove as a versatile voice actor, lending his vocals to films like "Toy Story 4" and the "Hotel Transylvania" movies, as well as shows both animated ("Archer," "Green Eggs and Ham") and live-action ("The Dark Crystal: Age of Resistance"). Perhaps just as exciting, Key has proven to be a skilled singer, performing toe-tapping tunes in the musical movies "Jingle Jangle: A Christmas Journey" and "The Prom." He even gets to join the song-and-dance jollity in the musical comedy series "Schmigadoon!" despite his character being a musical-hating stick-in-the-mud.
After reuniting with Peele to voice the titular demonic duo in the upcoming stop-motion animated film "Wendell & Wild," Key will be putting his voice acting talents to work yet again, this time as Toad in "The Super Mario Bros. Movie." In an interview with Variety, Key also shared the welcome news that he will be doing a little singing (of the improvised variety, no less) as Princess Peach's deeply devoted, if equally high-strung, mushroom-hat-wearing servant in Illumination's animated adaptation of Nintendo's beloved "Mario" video games. 
"I got to improvise a song in 'Super Mario Bros.,' which was an absolute blast. That was just a stick of fun, that whole thing," said Key.
Key is a 'theater f***ing actor nerd'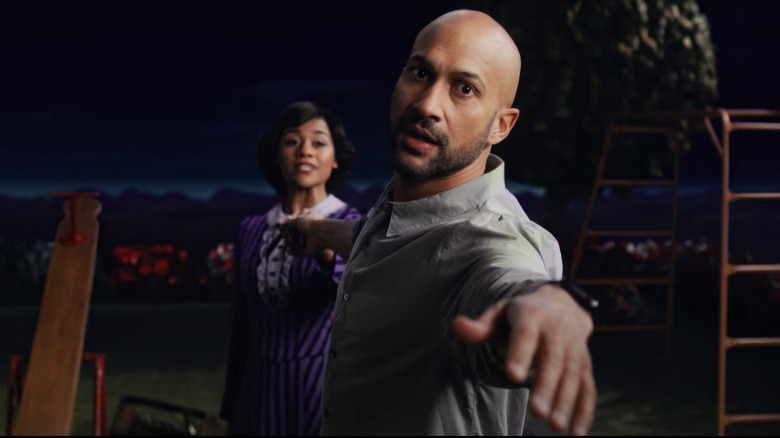 Apple TV+
The "Super Mario Bros. Movie" teaser trailer offers a brief sample of Key's voice as Toad, which seems fittingly high-pitched for everyone's favorite weirdo from the Mushroom Kingdom. "I was working on the voice with my partner and trying to find the voice through the internal journey of the character," Key explained to Variety. "And then with the directors [Aaron Horvath and Michael Jelenic], we sprinkled some things in, we moved it around."
As for his love of singing, Key confessed to being a "theater f***ing actor nerd" — a claim supported by his mere involvement with "Schmigadoon!," a series that was plainly made by musical theater nerds for musical theater nerds. That he gets to combine that passion with his clear love for voice acting in "The Super Mario Bros. Movie" is certainly a welcome balm to help ease our collective frustrations with Chris Pratt's voice as world-renowned plumber Mario Mario in the film. 
Key also affirmed he took his time getting Toad's voice to just the right, glass-shattering pitch, telling Variety:
"There was something about the timbre. I wanted it higher and higher and higher. And that's where we ended up, and I'm really happy with where we ended up."
"The Super Mario Bros. Movie" opens in theaters on April 7, 2023.