How Andrew Garfield Helped Apple Greenlight Schmigadoon!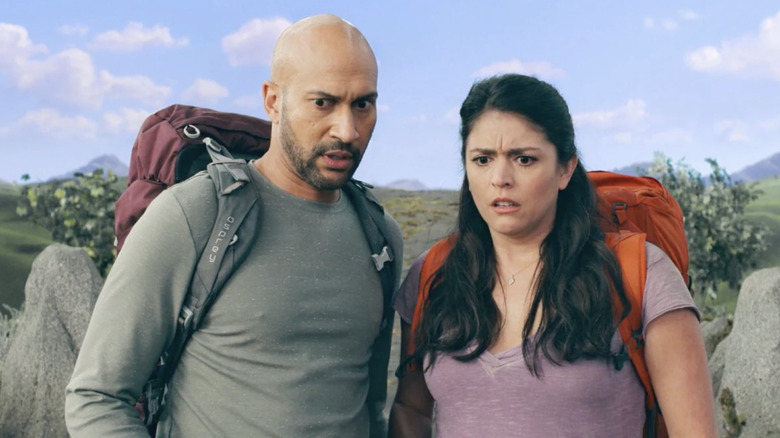 Apple TV+
The Apple TV+ series "Schmigadoon!" isn't for everyone, but for the forever musical theater kids around the world, it's a show that taps into the unexplainable part of our brains filled with jazz squares, belty high notes, and dream ballets. The series sees Cecily Strong and Keegan-Michael Key as a struggling couple who take a backpacking trip to strengthen their bond, only to wind up in Schmigadoon (that's a reference to "Brigadoon" for those of you who were actually popular in high school), an inescapable musical village plucked right out of a Golden Age musical. They soon discover their only way out is by falling in love, but it doesn't necessarily have to be with each other. The series is both a critique and a love letter to the musicals so many of us grew up listening to with our grandparents ad nauseum, and it features an incredible cast of players like Alan Cumming, Kristin Chenoweth, Aaron Tveit, Dove Cameron, Ariana DeBose, Fred Armisen, Jaime Camil, Jane Krakowski, Ann Harada, and Martin Short.
Season 2 of "Schmigadoon!" will hopefully debut sometime in 2023, but for a show this full of spectacle, that may be wishful thinking. When Lorne Michaels brought the show to Apple TV+, he said they were immediately on board, but he felt the streamer didn't fully understand what an incredible show they had on their hands. "They liked the idea but I urged them to come to a table read and see it live to understand what it was going to be," Michaels said in an interview with Variety. Michaels brought in different male leads to act opposite Strong to help workshop it during table reads, with one of them being the always magnetic Andrew Garfield.
Garfield helped mold the character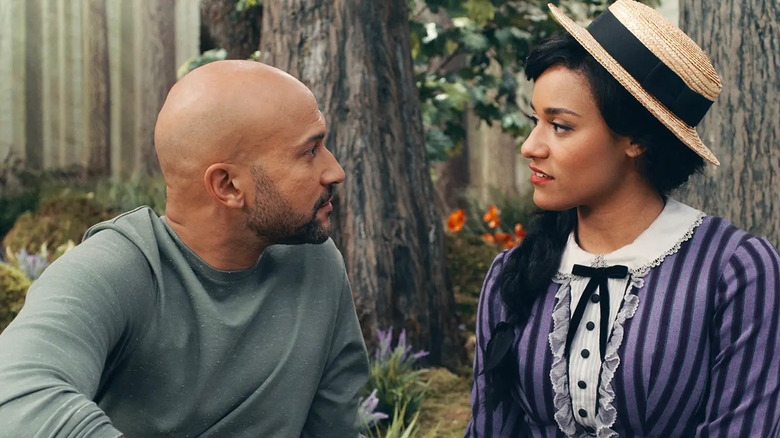 Apple TV+
According to Lorne Michaels, they did a total of three table reads, with Andrew Garfield stepping in for one of them. "We were workshopping it in the nicest possible way, and those performances really helped shape the part," he continued to Variety. "But the process took so long and people had other commitments; things change. I'm so grateful to all the actors who helped us workshop it."
While it's impossible to determine when the shooting overlap would have occurred, it's likely Garfield ended up passing up on the show to film things like "Tick, Tick... BOOM!" and "The Eyes of Tammy Faye." Fortunately, that meant Keegan-Michael Key had the chance to step in the leading role and finally showcase his musical theater chops after "The Prom" failed him (and honestly, the whole cast) so miserably.
Cecily Strong apparently wanted Key from the get-go, and Michaels was wise to listen. "We talked about Keegan a lot through this process," he went on. "In the end, the show wouldn't work without these two leads and her instinct was Keegan, and it was one of those rare occasions where she was right." (He was being playful, obviously.) As much as it would have been nice to see Garfield in the role, Key is an absolute superstar, and things worked out exactly as they were meant to be.