Matt Reeves, James Gunn, And Peter Safran Are Meeting Soon To Plan 'The BatVerse'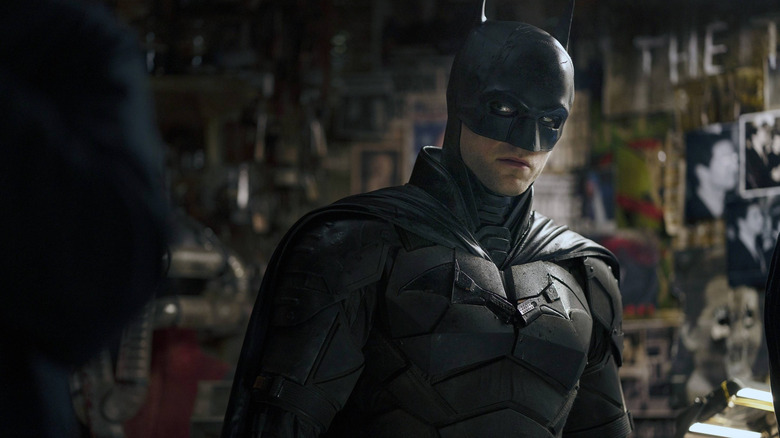 Warner Bros.
The SnyderVerse may be done, but the BatVerse lives on. When James Gunn and Peter Safran took over as the new heads of DC Studios, it threw the future of many established superhero film franchises into question. Henry Cavill's stint as Superman is over, "Wonder Woman 3" is not moving forward, Jason Momoa could be Lobo instead of Aquaman, and even newer antiheroes like Dwayne Johnson's Black Adam will be sitting out at least the first chapter of the new DC Universe.
One hero whose future is secure under the new regime is Robert Pattinson's version of the Caped Crusader, seen last year in "The Batman." Pattinson's Batman always inhabited his own shadowy corner of the DC multiverse and remained unconnected to the larger goings-on in other movies. Director Matt Reeves approached his take on the Dark Knight much in the same way as Christopher Nolan did, insofar as it was as if no other superheroes existed in his informal BatVerse. 
We've heard about various other Batman-related projects that Reeves has in the pipeline, and while not all of those may see the light of day, it sounds like DC Studios is moving full steam ahead with his blueprint for Gotham City. In a recent interview with Collider, Reeves discussed meeting with Gunn and Safran to plan the BatVerse, saying: 
"They [Gunn and Safran] have been great. [...] We're actually supposed to meet in the next few weeks because they want to talk to me about the broad plan, and then they want to hear the BatVerse plan. We're just getting together to talk about all of that. Look, I'm excited to hear what they're going to do. The BatVerse thing, as James has said, and as Peter has said, is kind of its own thing they're letting us do."
BatVerse projects under development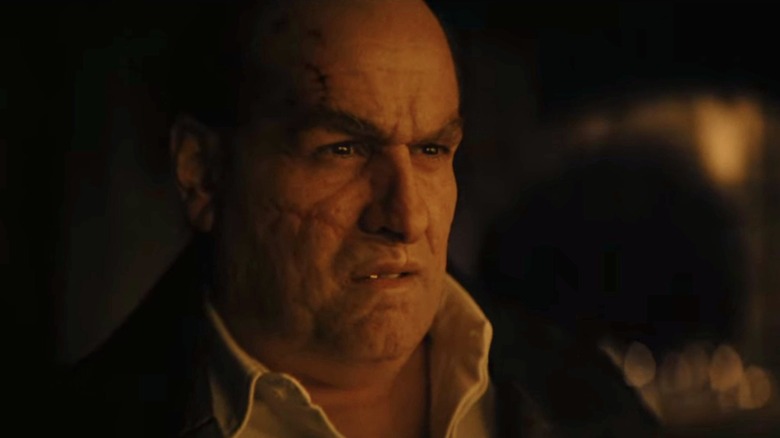 Warner Bros.
One of the first potential spin-offs of "The Batman" that we heard about was an HBO Max prequel series centered on the GCPD (Gotham City Police Department) during year one of Batman's crimefighting career. By the time "The Batman" paraglided into theaters in his hard-to-land wingsuit, Reeves said focus had shifted away from the GCPD, and that idea had evolved to become a more Arkham Asylum-centric project.
That other streaming series starring Colin Farrell's Penguin (and set one week after the events of "The Batman") is much more of a sure thing. HBO Max gave the Penguin series a straight-to-series order, and as recently as last month, Farrell was talking it up, saying it should start shooting early this year.
Penguin isn't the only Bat-villain Reeves is looking to put in the limelight. We also heard last October that he was meeting with other directors and writers and pitching other movie and TV projects related to the baddies Scarecrow, Clayface, and Professor Pyg. While nothing more has been confirmed with those yet, and DC would undergo a big shake-up a week later when Gunn and Safran took charge, it seems they're happy to stay in the Reeves business, and we can look forward to seeing more of his vision of Gotham City onscreen in the future.