AMC Follows Cinemark, Actually Made Some Money This Quarter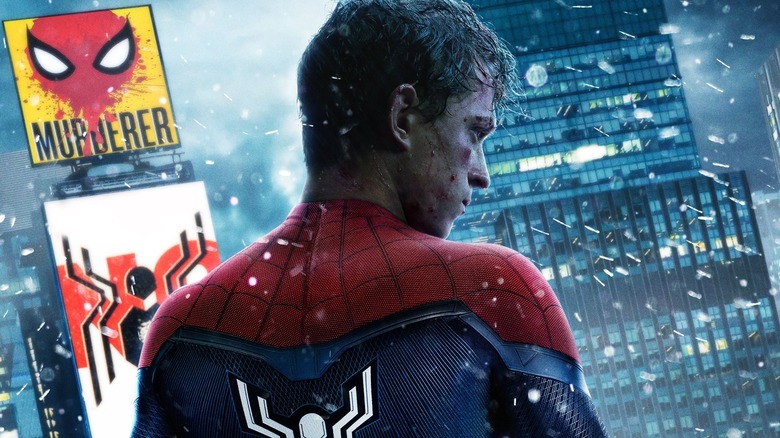 Sony Pictures
Don't call it a comeback. No, seriously, that'd probably be getting ahead of ourselves so let's not do that just yet. The pandemic has obviously wreaked havoc on a global scale, but theater owners in particular have felt the effects of the virus even more than most within the movie industry. Constant movie delays, the prolonged lockdown period, and general discomfort among moviegoing audiences (particularly families) with heading back out to enclosed rooms packed with large crowds have all combined to depress the box office earnings throughout the past two years. But maybe, just maybe we're starting to see some light at the end of the tunnel ... or, more likely, one massive blockbuster is essentially functioning as the rising tide that lifts all boats.
Only about a week after we heard that Cinemark, North America's third-largest theater chain, had announced profitable earnings in the most recent quarterly reports, we've now received reports that AMC Theatres has done the same. In fact, the Q4 performance from the tail-end of 2021 went above and beyond all reasonable expectations, giving AMC their best performance of the ongoing pandemic era. All the promising details come courtesy of Variety, who report that AMC announced revenues of $1.2 billion that far exceed their totals from the same period of time in the prior year, which amounted to a measly $162.5 million. (Note: may we all become successful enough to the point that we can unironically refer to $162.5 million as "measly.")
Of course, the expensive operating costs involved in maintaining theaters and keeping them open these days have placed outsized expectations on superhero blockbusters to live up to their billing and, more or less, save the world for theater owners and chains. That's precisely what "Spider-Man: No Way Home" did for theaters (along with "No Time To Die" and "Venom: Let There Be Carnage"), bringing throngs of people who helped the film shatter box office records that would've been remarkable even in normal pre-pandemic times. Read on for those details and more from the AMC earnings call.
Theaters will look up and shout 'Save us!' and superhero movies will whisper, 'Yes' (hopefully)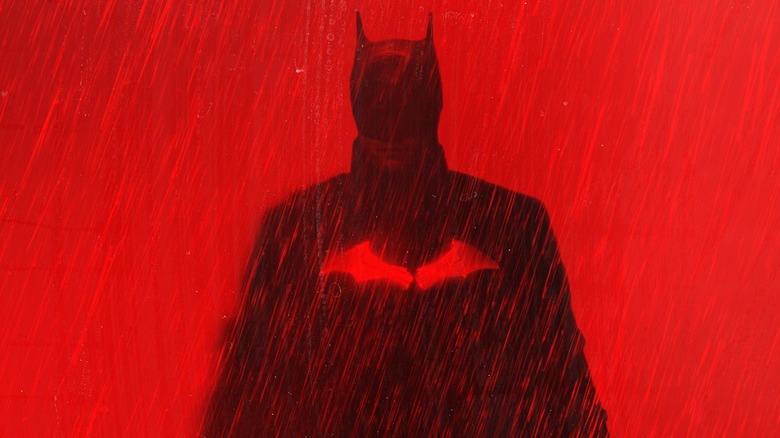 Warner Bros.
AMC Theatres might be the place where heartbreak feels good, but the theater chain hasn't exactly had a great time navigating the pandemic. First, CEO Adam Aron received fierce and immediate blowback upon the news that masks wouldn't be required for guests during the height of the pandemic in the summer of 2020 (which the company soon backtracked on, to no surprise). Most recently, AMC underwent a fresh round of backlash for introducing the dubious practice of "variable pricing," which artificially jacks up ticket prices for highly-anticipated blockbusters like "The Batman." Of course, all this comes with the backdrop of this particular chain not exactly setting itself apart as a standard for ideal theatrical presentation in the first place and only narrowly staving off bankruptcy concerns during the quarantine lockdown.
On the bright side, however, Aron was able to bask in the glow of extremely positive revenue reports during AMC's recent earnings call. And by all accounts, the CEO was feeling a little feisty, too. According to Variety, Aron responded to concerns that theaters wouldn't be able to recover from the pandemic with, "What a load of cow dung." For context, at this time a year ago AMC recorded a loss of a whopping $946.1 million. Even with their recent gains, the company still recorded a loss of $134.4 million in Q4 of 2021, but that's the magic of corporate accounting. We're not quite out of the danger zone just yet, which is why the release of a movie like "The Batman" looms so large. After "No Way Home" more than did its part in keeping theaters full, the DC movie essentially has the entire month of March to itself, sans competition. Tracking remains favorable for the upcoming superhero movie, but /Film's Ryan Scott recently wrote about how that might be reason to be concerned moving forward.
You can read Adam Aron's prepared statement below.
"The fourth quarter of 2021 proved once again that moviegoers want to see movies in theaters. We are quite bullish that for the full calendar year of 2022 the industry box office could be nearly double that of 2021, with COVID impacts easing, with more and more major films on the docket for release, and with most major studios coalescing around an exclusive theatrical window of 45 days or more. Bookings are very strong for 'The Batman' which opens this weekend, and we have movies like 'Top Gun: Maverick,' 'Jurassic World Dominion,' 'Black Panther: Wakanda Forever,' 'Avatar 2' and many others that will excite us all this year.

We should point out, however, that the box office pacing and our results in 2022 are expected to be heavily weighted towards the second half of the year. The January and February domestic industry box office numbers are already known. While they are more than quintuple that of last year, they are nonetheless well short of pre-pandemic numbers. While no one has a perfect crystal ball, it would seem that more blockbuster activity likely will come starting in the spring and summer of 2022, continuing through year-end."