No Time To Die Just Broke An Odd Box Office Record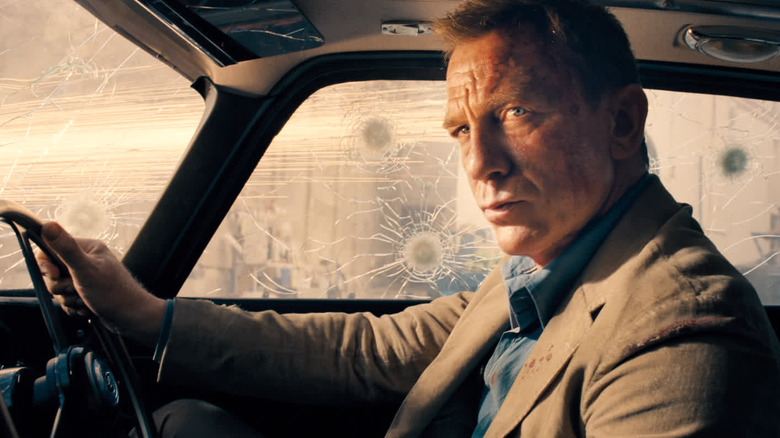 MGM
"No Time to Die" has been making the rounds at the box office around the world for the last several weeks, and audiences have turned out in droves to wish Daniel Craig's James Bond farewell. So much so that it is now the highest-grossing American movie internationally in 2021, while also ranking as the fourth biggest movie of the year overall worldwide. But "No Time To Die" has accomplished these feats while etching itself into the record books for a pretty unique reason.
As reported by Forbes, "No Time to Die" is now the lowest-grossing movie domestically to ever cross $700 million at the global box office. The 25th "James Bond" movie has earned $150.7 million domestically, accounting for just 21.3% of its total $708.7 million take. This illustrates just how important international markets are to these massive blockbusters, and just how uneven things have been in terms of the box office recovering from the pandemic. What is perhaps most amazing is that "No Time To Die" still might not break even, despite making an enormous amount of money in ticket sales, even by pre-pandemic standards.
Bond Has Never Depended On America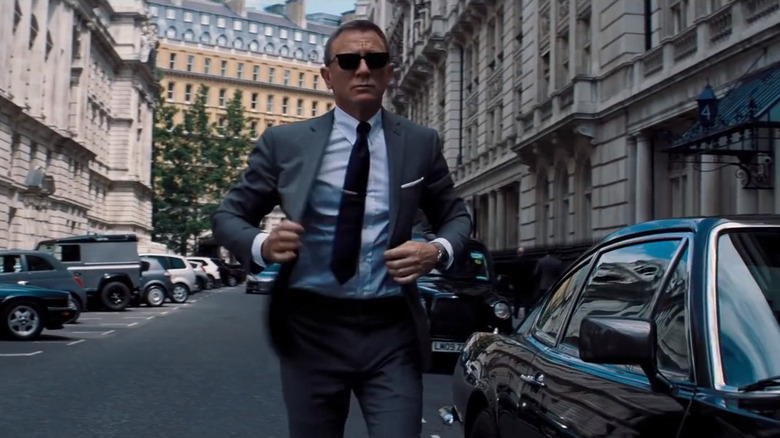 MGM
Another thing to highlight here is that this is, in many ways, par for the course for the "James Bond" franchise. Even "Skyfall," which is the biggest hit the series has ever had ($1.1 billion worldwide) made just 27.5% of its money domestically, with $304.3 million in ticket sales. I dove a bit deeper on this topic following the opening weekend of "No Time to Die," but this is not a franchise that has ever dominated in North America. That gap just widened a bit this time around.
As it stands, the only other movies that have made more money this year worldwide are a pair of huge Chinese hits in "The Battle at Lake Changjin" ($882 million) and "Hi, Mom" ($822 million), and "F9" ($721 million). Though Bond still has a decent shot of overtaking "Fast & Furious 9" depending on how things shake out in the coming weeks.
"No Time to Die" is in theaters now, but it is also available to rent digitally, with the Blu-ray release set for December 21, just in time for Christmas. Here's the official synopsis:
Bond has left active service and is enjoying life in Jamaica. His peace is short-lived when his old friend Felix Leiter from the CIA turns up asking for help. The mission to rescue a kidnapped scientist turns out to be far more treacherous than expected, leading Bond onto the trail of a mysterious villain armed with dangerous new technology.