No Time To Die Might Need To Earn $800 Million To Make A Profit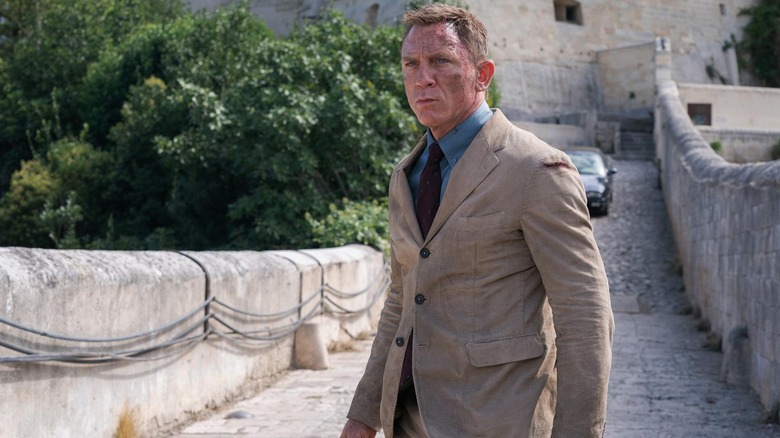 MGM
As we fastly approach the second weekend for "No Time to Die" at the domestic box office, some sobering numbers have emerged. Specifically, it has been revealed that the latest "James Bond" movie, serving as Daniel Craig's fifth and final installment, will need to make north of $800 million before it can become profitable. That is, to say the very least of it, a lofty goal for any movie at any time, but especially as we're still emerging from the pandemic. Or trying to, anyway.
As reported by Variety, director Cary Joji Fukunaga's latest entry in the long-running franchise needs to make somewhere between $800 and $900 million to get out of the red. That is an astonishing figure for many, many reasons. Not the least of which is that only two previous "Bond" movies — "Spectre" ($879.5 million) and "Skyfall" ($1.11 billion) — have ever cleared that mark. And neither of them had Covid to contend with.
This is particularly irritating, as the movie has thus far already earned well over $300 million worldwide and had a solid, if uninspiring, $56 million debut domestically. Making matters worse, "No Time to Die" is nearly three hours long, which means theaters can squeeze in fewer showings in a given day.
This Isn't the Movie's Fault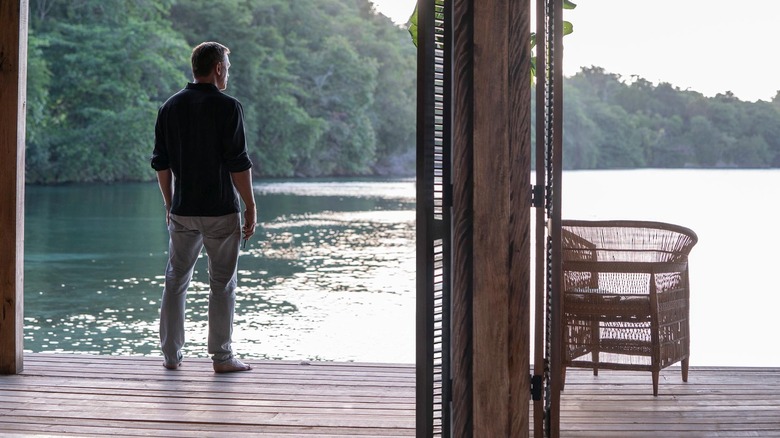 MGM
The fact of the matter is, even with a solid start, "No Time to Die" will have a truly difficult time hitting that mark. Even though the movie is earning solid reviews from critics and audiences alike, generally speaking, it's just too steep of a hill to climb. The real shame here is that the movie, from a quality standpoint, isn't necessarily to blame. 
This isn't akin to the theatrical cut of "Justice League." It's a business issue.
MGM and its partners reportedly spent a whopping $250 million on the film, and that doesn't include the $100 million (or more) spent on marketing. That puts it at $350 million before a red cent has been earned. When we consider that, in the best case, 50 percent of box office dollars make it back to the studio, and only about 25 percent in China, one of the biggest moviegoing markets in the world, it's easy to see why that $800 million figure is necessary. And why it was downright irresponsible for the producers to allow the budget to balloon. I've talked at length elsewhere on the topic, but inflated budgets are a big issue in Hollywood that needs to be reckoned with.
Setting that aside, over time, this movie will likely get in the green, after premium VOD, cable rights, Blu-ray sales, and other revenue streams are factored in. But the fact that a movie that will likely earn somewhere around $700 million at the global box office will probably not be profitable during its theatrical run is tough to wrap one's head around.
"No Time to Die" is in theaters now.
In No Time To Die, Bond has left active service and is enjoying a tranquil life in Jamaica. His peace is short-lived when his old friend Felix Leiter from the CIA turns up asking for help. The mission to rescue a kidnapped scientist turns out to be far more treacherous than expected, leading Bond onto the trail of a mysterious villain armed with dangerous new technology.