Renfield Adds Ghostbusters' Bess Rous To Its Bloody Good Cast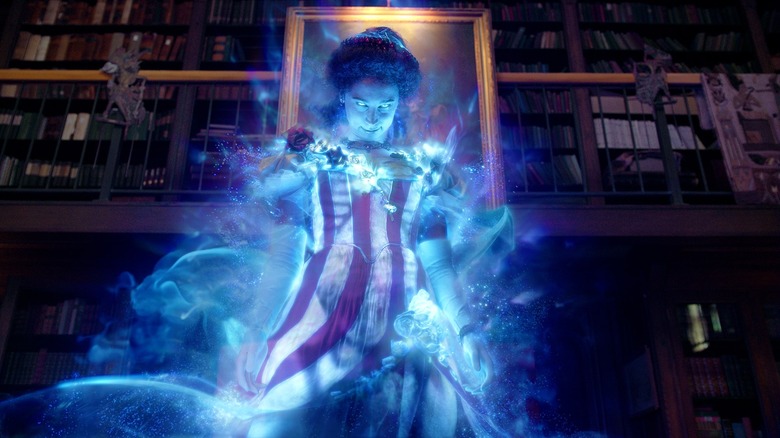 Columbia Pictures
The cast of "Renfield," the upcoming Universal film starring Nicolas Cage as Dracula and Nicholas Hoult as his put-upon servant, continues to fill out with the addition of Bess Rous.
Deadline reports that Rous has joined the cast as "a member of a support group for people in toxic relationships." Based on what we know of "Renfield" so far, it seems likely that Hoult's title character might be attending this support group as he struggles to deal with the demands of his master, Dracula. "Walking Dead" creator Robert Kirkman, who conceived the story for "Renfield," previously stated that the film is "a story about [Renfield] being Dracula's henchman and how sh***y a job that is."
Rous played the ghost of Gertrude Aldridge in the 2016 women-fronted "Ghostbusters," as seen in the image above. She is also known for her role as a series regular on the first season of TNT's "Murder in the First."
"Renfield," which will reportedly follow its title character as he "finds a new lease on life and maybe even redemption when he falls for feisty, perennially angry traffic cop Rebecca Quincy," played by Awkwafina, also stars Ben Schwartz as a mobster and Shohreh Aghdashloo of "The Expanse" as "a woman with a huge personality who also happens to be one of the most feared crime lords in the city." Presumably, the city in question is New Orleans, where "Renfield" is being shot and where Cage once owned a supposedly haunted house in the French Quarter.
The Year of the Vampire Keeps Getting Juicier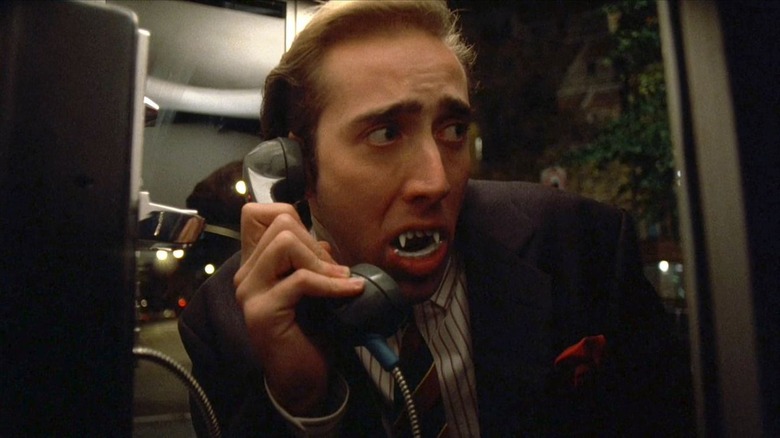 Magellan Pictures
The 100th anniversary of the oldest extant Dracula film, "Nosferatu," has given us a lot to sink our teeth into this year, as far as vampire movies go. Here on /Film in 2022, we are celebrating it as the "Year of the Vampire," taking a look back at 100 vampire films made since the release of "Nosferatu" in 1922. The most recent movie we revisited for the Year of the Vampire was "Let the Right One In," and like "Renfield," that title has been in the news recently for other reasons, with casting updates pouring in for the Showtime series based on John Ajvide Lindqvist's Swedish novel of the same name.
Just yesterday, we also learned of a new Travel Channel series, "Vampires in America," which purports to follow the only real-life vampire hunters working in the United States. All in all, there's no shortage of new and old vampire-related content on our radar this year. "Renfield," however, is shaping up to be one of the most interesting projects out there. Kirkman has billed it as an "extremely violent comedy," and Cage (already known for his zany Nouveau Shamanic acting) has said his Dracula is inspired by Gabriel from "Malignant."
I don't know about you, but that certainly piques my interest. "Renfield" is directed by Chris McKay ("The Lego Batman Movie," "The Tomorrow War") with a script by Ryan Ridley based on Kirkman's story. The movie doesn't have a release date yet, but we'll keep you posted.