Universal's Renfield Movie Cast Continues To Get Better As Ben Schwartz Signs On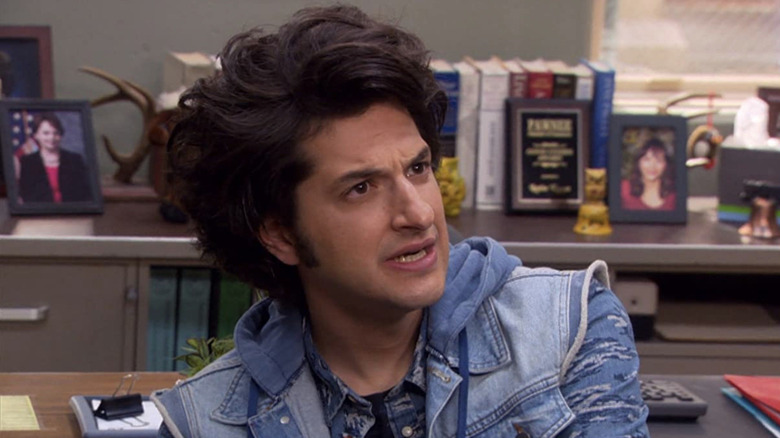 NBCUniversal
The cast of Universal's "Renfield" continues to grow, with Ben Schwartz being the latest actor to sign on for the horror comedy, alongside Nicolas Cage as Dracula and Nicholas Hoult as his servant, the titular R.M. Renfield. Along with this news comes a few more details about "Renfield" and its plot and production.
Schwartz recently provided the voice of "Sonic the Hedgehog" in the video game movie of the same name, and he's set to return for the sequel, "Sonic the Hedgehog 2," which just had a new trailer drop last week. He's also known for his live-action work in the NBC series "Parks and Recreation" and plenty of other comedic efforts.
Variety broke the news, but The Hollywood Reporter indicates that he's playing a mobster of some kind in "Renfield." That doesn't give us much to go on, but it's still more than we know about Awkwafina's mysterious character.
The report also describes "Renfield" as a movie that will take a look at the "toxic and co-dependent relationship" between Dracula and Renfield. That adds further shading to what we had heard from "The Walking Dead" creator Robert Kirkman, who conceived the initial story outline for "Renfield" and described it as a story about Renfield "being Dracula's henchman and how sh***y a job that is."
According to the report, "Renfield" will start shooting early next year in New Orleans. That gives us a better idea of the production timeline, and it also situates "Renfield" in a city with some well-known vampire history.
The Vampire Side of New Orleans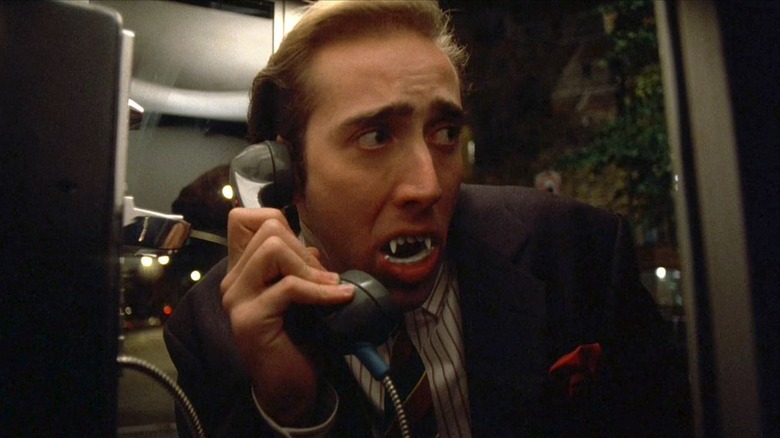 Magellan Pictures
New Orleans served as the setting of "Interview with the Vampire," which we just highlighted in our ongoing column, The Daily Stream. That movie is currently available to stream on HBO Max, and unfortunately, what made it so topical this week is not just the "Interview with the Vampire" TV series that is coming to AMC and AMC+ next year. It's also the death of Anne Rice, who penned the original novel that both versions of "Interview with the Vampire" are based on, not to mention the whole "Vampire Chronicles" book series.
Every year around Halloween, New Orleans puts on a real vampire masquerade called the Endless Night Vampire Ball. The event has spread to other cities, but New Orleans is the main gala event. The impresario who started it is a dental assistant turned fangsmith, meaning he now makes vampire teeth for people in addition to organizing the vampire ball. I could definitely see Cage's Dracula inhabiting the same circles as quirky characters like that.
The French Quarter also holds vampire boutiques, and New Orleans has a thriving subculture of vampire role-play. Cage once owned an allegedly haunted house in the French Quarter, and he's already starred in at least one movie set in New Orleans, namely, Werner Herzog's "Bad Lieutenant: Port of Call New Orleans." Setting "Renfield" in this city, in whole or in part, seems like a logical choice for a postmodern horror comedy.
"Renfield" is being written by Ryan Ridley and directed by Chris McKay. The film goes into production in early 2022.