Everything We Know About Batgirl So Far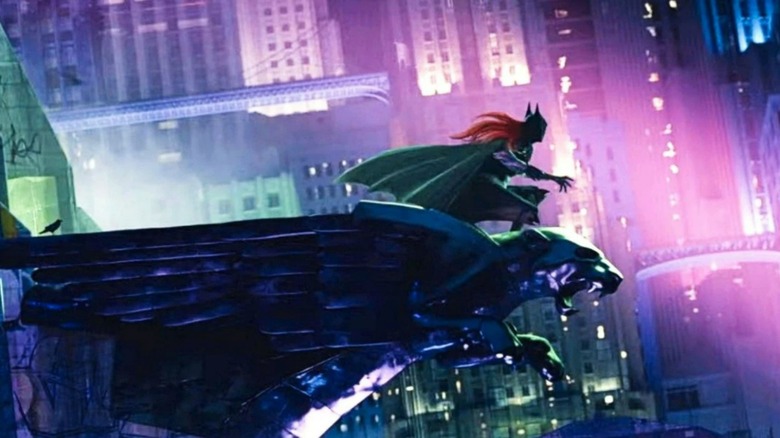 Warner Bros.
It's hard to believe in light of the character's immense popularity over the years, but Batgirl has yet to make the leap from her comic book origins, small screen iterations, and even video game appearances to DC Universe feature films just yet ... in terms of live action, that is. At the very least, "The Lego Batman Movie" managed to do the character some modicum of justice! But all that's finally set to change with the upcoming "Batgirl," which will put Barbara Gordon in the spotlight she deserves as the Caped Crusader's trusted superhero ally. After a long and winding path to reach this point, the "Batgirl" movie is closer than ever to becoming a reality. Here's everything we know about this project thus far.
When and Where to Watch Batgirl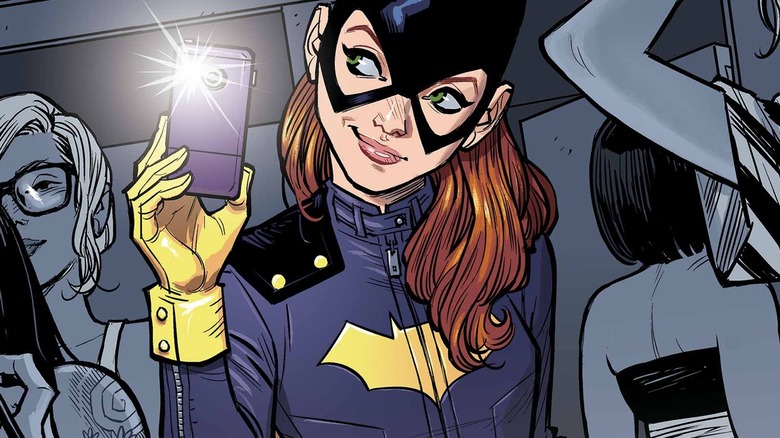 DC Comics
If there's any fly in the ointment when it comes to this film, it's the fact that Warner Bros. decided to forgo a theatrical release entirely for "Batgirl" and instead shift it straight to streaming on HBO Max. In addition to the (not unreasonable) complaints about the message this sends about the prioritization of female-led superhero movies, it's simply a shame that audiences won't be able to see Batgirl in action amid the gothic dreamscape of her home city on the biggest screen possible. Clearly studio higher-ups fear depressed box office earnings for a character that is still little-known among general audiences, but it's hard to ignore the optics of this decision that, inadvertently or not, makes this production seem "lesser" than others.
In any case, WB hasn't announced any official release date just yet. We do know that the script has been completed, but production has yet to begin in earnest. At the very least, this year's installment of DC FanDome gave us a nifty look at Batgirl's updated outfit for the film in the form of some evocative concept art. That's definitely a good first impression. Keep an eye on /Film as we cover any and all future "Batgirl" updates.
What We Think Batgirl Will Be About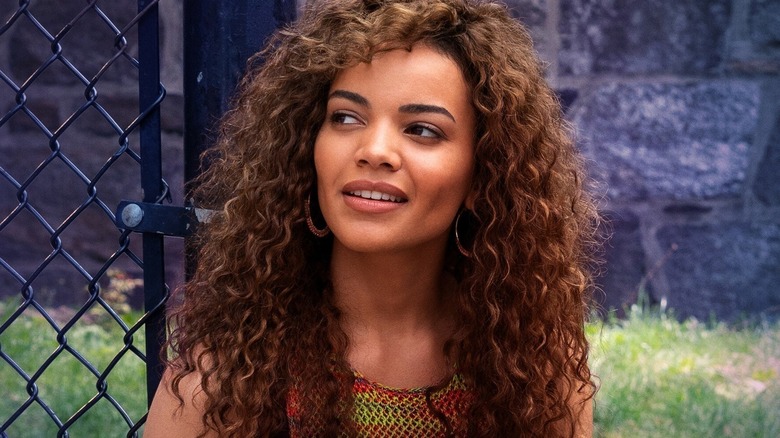 Warner Bros.
Major details remain under wraps with respect to the overall plot of "Batgirl," but screenwriter Christina Hodson joined a panel during this year's DC FanDome to briefly tease what Barbara Gordon's mindset will be at the start of the film. Fans can expect her to be "less law-abiding" than previous iterations of the character, as "she's also so capable of being strong and being determined and kicking butt." We'll discuss the casting reports in the next section and how they appear to factor into the overall story, but for now Hodson leaves us with the idea that this will very much be an origin story for Batgirl.
"[Barbara]'s discovering Batgirl for the first time, so she's getting to explore a duality she's already had in her personality."
What We Know About the Batgirl Cast and Crew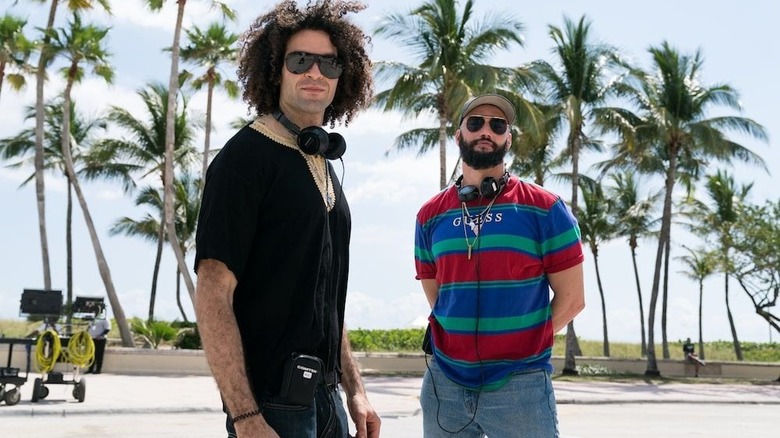 Sony Pictures
Warner Bros. previously announced that Adil El Arbi and Bilall Fallah will take the reins as directors on "Batgirl." The Belgian-Moroccan duo are known for directing last year's "Bad Boys For Life" and have also been selected to direct Marvel Studios' "Ms. Marvel" series for the Disney+ streaming service. They'll be working from a script by Christina Hodson ("Bumblebee," "Birds of Prey," "The Flash"). In a neat bit of news, "Loki" composer Natalie Holt has also been recruited for the production to lend her own unique take to the world of Gotham.
Actor Leslie Grace, a breakout star from the musical "In the Heights," will put on the cape and cowl as Barbara Gordon/Batgirl, having endearingly described her casting as, "My brain actually broke when I got the news."
Now for some rumor patrol. Most excitingly, Brendan Fraser has been reported to be joining the cast the film's villain (possibly as Garfield Lynns/Firefly). Fraser, of course, has all the goodwill in the world after starring in the early '90s and early aughts' "The Mummy" films, stealing every scene in Steven Soderbergh's "No Sudden Move," and his ongoing performance as the voice of Robotman in DC's small screen adaptation of "Doom Patrol." Days before that news broke, it was also reported that Jacob Scipio had been added to the cast in a reunion with his "Bad Boys for Life" directors. Rumors that the character of Alysia Yeoh may make an appearance in the film are still unconfirmed.