Batgirl HBO Max Movie Casts Brendan Fraser As The Villain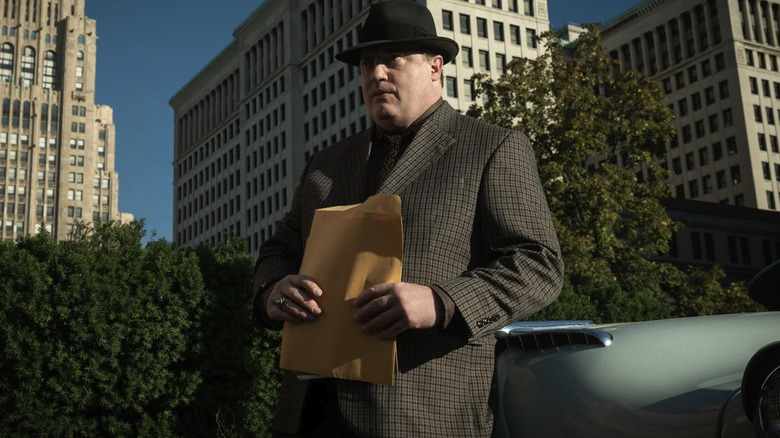 HBO Max
The Brendan Fraser renaissance continues.
The actor, who is still most famous for starring in Stephen Sommers' "The Mummy" trilogy, has been on an excellent run for the past few years, and now he's added yet another high-profile role to his dance card. According to Deadline, Fraser been cast as the villain in DC's "Batgirl," joining actress Leslie Grace in a superhero movie that's intended to debut on the HBO Max streaming service.
Fraser is having a hell of a year, having already appeared in Steven Soderbergh's "No Sudden Move" and having been cast in Darren Aronofsky's "The Whale" and Martin Scorsese's "Killers of the Flower Moon." 
"Batgirl," of course, will not be Fraser's first time working for DC. He currently lends his voice to the character of Robotman in the offbeat superhero series "Doom Patrol" and appears as Robotman's human counterpart Cliff Steel in flashback scenes.
Who is He Playing in Batgirl?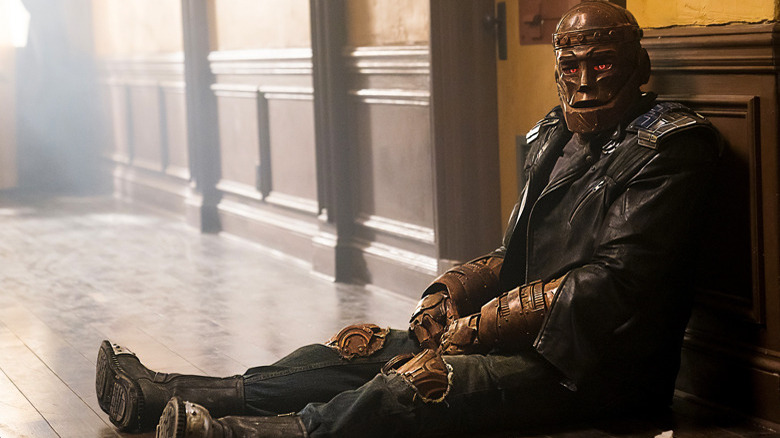 Warner Bros. TV
Details are scarce about "Batgirl" at the moment, but Deadline's sources believe Fraser will be playing a supervillain known as Firefly.
In the comics, Firefly is the alter-ego of Garfield Lynns, a pyrotechnics expert who puts his skills to good use working on special effects in movies. But when he's scarred by a fire at a chemical factory he decides to turn to a life of crime, developing the Firefly persona, designing and building a functioning jet pack, and using a flamethrower as his chief weapon. In some versions of his backstory, Lynns grew up in an orphanage and became an arsonist as a hobby, claiming he could see visions in the flames. In most of his comic appearances, though, he's a dangerous pyromaniac.
As is often the case in comics, another character eventually took up the mantle of Firefly. His name was Ted Carson, a former high school teacher who, in "Nightwing #1," tries to set fire to anything that will separate him from his ex-girlfriend, Cindy Cooke. Nightwing and Batgirl take him down in that particular storyline, so there's a chance the Ted Carson version of the character could appear in this upcoming movie.
What We Know About Batgirl So Far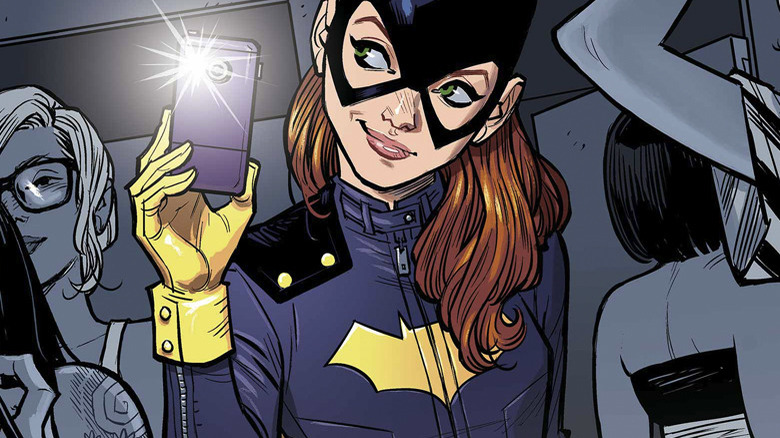 DC
Leslie Grace ("In the Heights") is set to star as Barbara Gordon, also known as Batgirl. She's the daughter of Commissioner Gordon, and a key member of the Bat-family. Jacob Scipio ("Bad Boys For Life") has also joined the movie in an unknown role (Nightwing, perhaps?), and J.K. Simmons might reprise his role as Commissioner Gordon from "Justice League." Christina Hodson ("Birds of Prey") wrote the script, Kristin Burr ("Cruella") is producing, and the movie will be directed by "Bad Boys For Life" directors Adil El Arbi and Bilall Fallah, who are also working for Marvel on the Disney+ series "Ms. Marvel."