Batgirl Fans Are Convinced This Warner Bros. Casting Call Points To Alysia Yeoh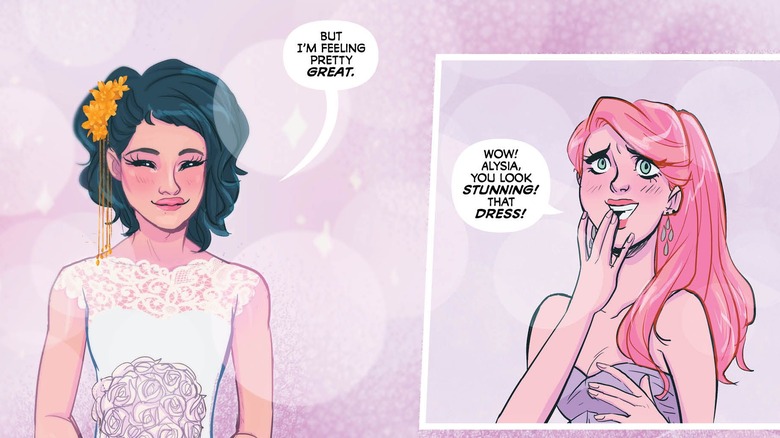 DC Comics
Not every movie bursts out onto the scene, fully formed, with a slick trailer and a release date. Most movies get stuck in a languorous zone of money issues, script re-writes, and casting problems. "Batgirl" was one of those films that had been hanging around in a state of limbo since Joss Whedon stepped away from the film circa 2018. Fortunately for fans who have been pining for some news, 2021 has seen a flurry of "Batgirl" activity. The movie is back in action with two directors, a brand new script, a leading lady, and some very fun concept art, but that doesn't mean the rumors have died down.
While we know more about the upcoming "Batgirl" movie than we would have way back in 2019, the film is still solidly in pre-production and few cast members have been announced. In a true magical internet moment, a few eagle-eyed fans spotted this casting call from Kate Ringsell Casting, and while nothing has been confirmed, the description has led more than a few people to believe that Batgirl/Barbara Gordon's best friend, Alysia Yeoh, might make it into the film.
Alysia Calling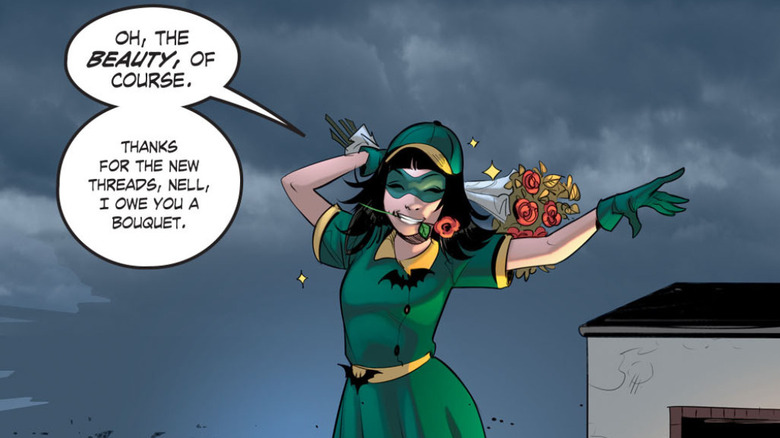 DC Comics
The casting call refers to the project as an "Untitled Warner Bros. Action Film" directed by Adil El Arbi and Bilall Fallah, who are 100% directing the upcoming "Batgirl" movie. The casting call goes on to ask for an actor who is a "mid/late 20s, Asian American transgender woman. No experience necessary," for the role of "Alanna," as well as an actor who is a "10-12-year-old Asian American transgender girl OR a 10-12 year old Asian American nonbinary and/or gender diverse person" for the role of "young Alanna."
We can't say for sure if Alanna is a fun codeword, but the description in the casting call seems to match up with the character of Alysia Yeoh. She makes her first appearance in "Batgirl" Vol. 4 #1 and remains an important friend of Batgirl throughout the comic's run. Yeoh starts off as Barbara Gordon's roommate, but soon goes on to date her brother, James Gordon Jr., later coming out as transgender. Besides befriending Batgirl, Yeoh is a painter by day and a bartender by night, with dreams of becoming a professional chef. She was the first-ever trans character in the Gotham comic universe, and according to co-creator Gail Simone, she quickly became a fan favorite.
Whether Alanna is Alysia Yeoh, a remix of Yeoh, or another character entirely, we can't say. But it's this kind of delightful rumor that builds anticipation for a film and keeps things exciting through the long wait.