Joss Whedon Won't Direct 'Batgirl' Film After All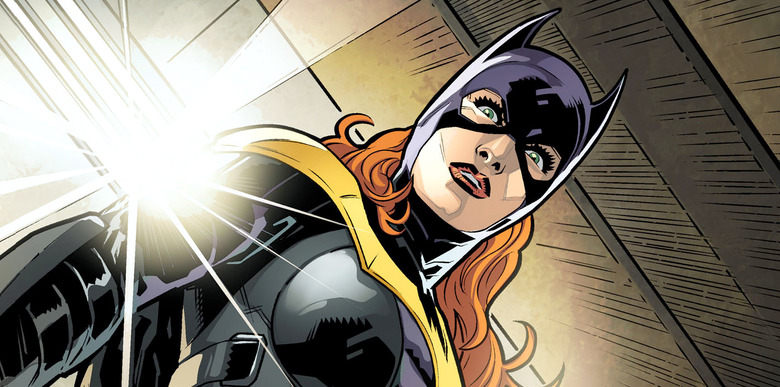 Joss Whedon's Batgirl is no more. After moving from Marvel Studios to Warner Bros. and DC last year in the hopes of writing and directing a movie based on Barbara Gordon (aka Batgirl), the writer/director has officially exited the project, leaving it without a filmmaker at the moment. Read Whedon's comments about parting ways with the film below.
Whedon explained his exit to The Hollywood Reporter:
"Batgirl is such an exciting project, and Warners/DC such collaborative and supportive partners, that it took me months to realize I really didn't have a story. I'm grateful to Geoff [Johns] and Toby [Emmerich] and everyone who was so welcoming when I arrived, and so understanding when I... uh, is there a sexier word for 'failed'?"
In the comics, Batgirl is Barbara Gordon, the daughter of Gotham City's Commissioner Jim Gordon and a longtime associate of Batman. The version of the character from DC's New 52 was said to be a starting point for this cinematic version of the character, though it's unclear if that will still be the case moving forward.
So the official company line is that, after nearly a year, Whedon couldn't come up with a strong enough take on the story. (He was a little busy bringing Justice League across the finish line.) But there may be more to this than meets the eye.
Though he seems like a good fit on paper, we were slightly uneasy when Whedon was hired for this project, and it seems like the cultural landscape has shifted seismically since then. Hollywood finally seems to be taking steps in the right direction when it comes to inclusion and representation behind the camera, with Patty Jenkins directing Wonder Woman, Ryan Coogler directing Black Panther, and Ava DuVernay directing A Wrinkle in Time. The optics of a middle-aged white guy – even one with credits as solid as Whedon's – directing a film about a prominent female superhero like Batgirl are...not the best.
Plus, Whedon's ex-wife said some pretty damning things about him last year in the media, and in the age of #MeToo and #TimesUp, Hollywood is (finally) being more reactive to those types of concerns. There's no denying that Whedon has had a tremendous impact on geek-friendly pop culture, but maybe it's time for someone else to take a shot.
We don't know what Whedon will move on to, but last we heard, he was writing a dark historical fiction horror film set during World War II, so maybe that's still in the works. There's no word yet on who might take over Batgirl, but hopefully Warner Bros. can find a director with a solid take on the material. While Barbara Gordon doesn't have the same cultural cache as Wonder Woman, it'd still be awesome to see her get her due on the big screen. (Apologies to Alicia Silverstone in Batman & Robin.)