Batgirl Brings In Loki Composer, Can We Hope For Some Sweet Theremin Action?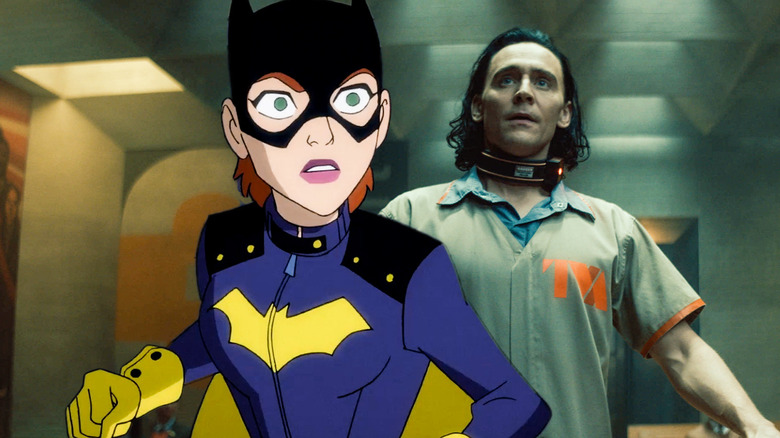 HBO Max / Marvel Studios
Natalie Holt, the composer who gave such "glorious purpose" to "Loki" this summer on Disney+, has confirmed via her Twitter account that her next project is the upcoming "Batgirl" movie for HBO Max. After providing Marvel Studios with one of its best original scores, Holt will now be going to work for the Distinguished Competition, DC, on another superhero-related project.
Holt started out as a classical violinist before transitioning into film and television work as a composer. She pulled out all the musical stops for "Loki," integrating exotic instruments like the theremin and Moog synthesizer to give the show its unique sonic texture. She also asked for a "huge brass section and a big choir" (per ComicBook.com), and the result was a score that helped make "Loki" one of the most buzzed-about streaming series this year.
In the past, the Marvel Cinematic Universe has taken flak for being rather musically unmemorable. "Black Panther" subverted that with its Oscar-winning score by Ludwig Göransson, and Disney+ further challenged it in 2021. First there was "WandaVision," which won Marvel Studios its first Emmy this month for outstanding original music and lyrics with its song, "Agatha All Along." Then, there was "Loki."
Now, Holt is flying over to "Batgirl," and we can only wonder what kind of musical thumbprint she will leave on this movie.
Batgirl: Coming Soon to an HBO Max Screen Near You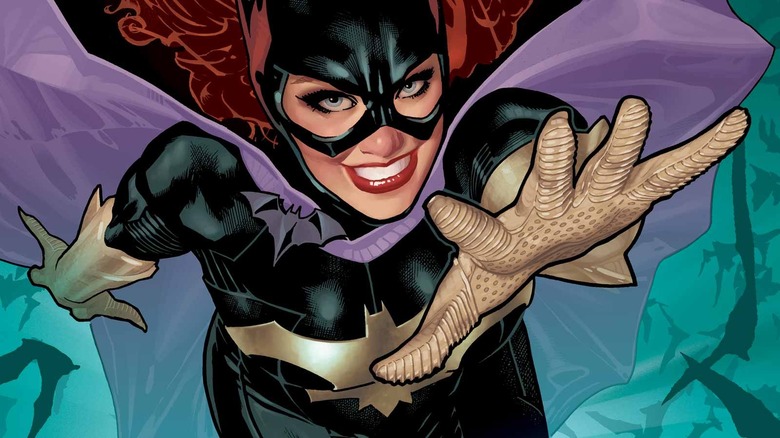 DC Comics
We heard last month that the script for "Batgirl" has been completed. It was penned by Christina Hodson, who served as the sole screenwriter for "Bumblebee" and "Birds of Prey" and is also credited as such on next year's "The Flash." The movie started out as a Joss Whedon project but has since transferred to Adil El Arbi and Bilall Fallah, the co-directors of "Bad Boys For Life" and the upcoming "Beverly Hills Cop 4."
"In the Heights" star Leslie Grace will play Batgirl, aka Barbara Gordon. This summer, J.K. Simmons was reportedly negotiating to reprise his role as her father, Commissioner James Gordon. The Simmons version of the character first appeared in "Justice League" back in 2017. His return hasn't officially been confirmed yet, but assuming it does go through, this would mean that Simmons will continue pulling double duty for both DC and Marvel, like Holt now is. He cameoed as J. Jonah Jameson in "Spider-Man: Far from Home" and is expected to return this December in "Spider-Man: No Way Home."
Like "Blue Beetle" — another DC superhero film, which is set to feature "Cobra Kai" actor Xolo Maridueña in the lead — "Batgirl" is skipping theaters and heading straight to HBO Max. Subscribers will be able to watch it at home or on the go on whatever supporting devices they choose. 
With Holt providing the score, it might be worth breaking out a good pair of noise-cancelling headphones for "Batgirl." There's no official release date yet for the movie, but we'll keep you updated on any more news.