The Flash: Release Date, Cast, And More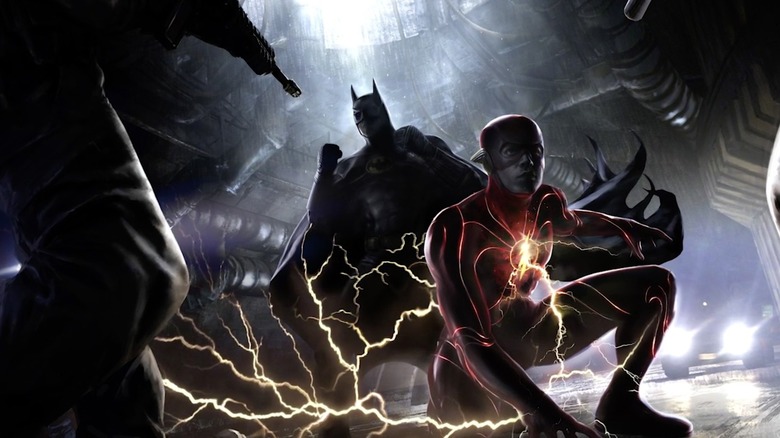 Warner Bros.
(Welcome to ...And More, our no-frills, zero B.S. guide to when and where you can watch upcoming movies and shows, and everything else you could possibly stand to know.)
At one point, "The Flash" was supposed to be the first solo DC superhero flick to be released after "Justice League" hit theaters in 2017. That obviously did not happen. But after years of being stuck in development hell, the Scarlet Speedster is finally getting a standalone movie. Ezra Miller is back as Barry Allen and "The Flash" is currently in production. 
With the release date creeping up fast, we're here to dish out all of the information you need ahead of its impending debut in a theater near you. Here is everything you need to know about "The Flash."
The Flash release date and where you can watch it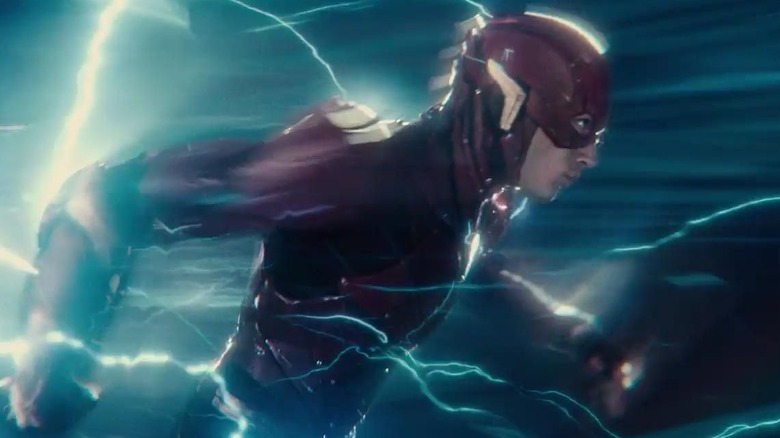 Warner Bros.
"The Flash" is set to arrive in theaters on June 16, 2023, the latest date following multiple delays. Unlike all of the Warner Bros. movies released in 2021, "The Flash" is expected to get an exclusive theatrical release before arriving on HBO Max. So, those hoping to stream it rather than seeing it on the big screen will need to wait until the 45-day theatrical window is up.
What is The Flash?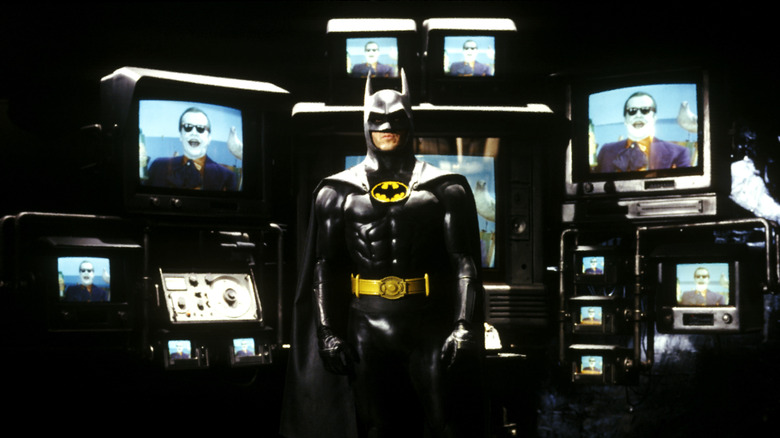 Warner Bros.
"The Flash" is an upcoming entry in the so-called DC Extended Universe that will focus on Ezra Miller's Barry Allen. While plot details largely remain a secret, we know it will take place after the events of "Justice League." Most importantly, it will be opening up the DC multiverse by bringing back both Ben Affleck and Michael Keaton's version of Batman. Yes, at least two Batmans for the price of one! We are also getting a new version of Supergirl and much more. Despite a lack of specific plot details at this time, we know "The Flash" will be taking inspiration from DC Comics' landmark "Flashpoint" storyline. 
Here is the synopsis for the "Flashpoint" comics:
When Barry Allen wakes at his desk, he discovers the world has changed. Family is alive, loved ones are strangers, and close friends are different, gone or worse. It's a world on the brink of a cataclysmic war -– but where are Earth's Greatest Heroes to stop it? It's a place where America's last hope is Cyborg, who hopes to gather the forces of The Outsider, The Secret 7, S!H!A!Z!A!M!, Citizen Cold and other new and familiar-yet-altered faces! It's a world that could be running out of time, if The Flash can't find the villain who altered the time line!
The Flash director, crew, and more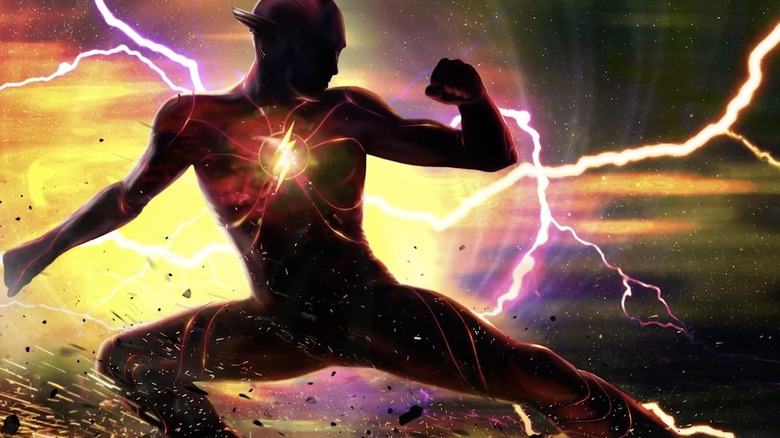 Warner Bros.
"The Flash" is directed by Andy Muschietti ("IT"), and Christina Hodson ("Birds of Prey") penned the most recent version of the screenplay (though it has been through many iterations). Barbara Muschietti and Michael Disco are producing, with Marianne Jenkins and Walter Hamada onboard as executive producers. Benjamin Wallfisch ("Shazam!") is set to handle the score, with Henry Braham serving as cinematographer.
The Flash cast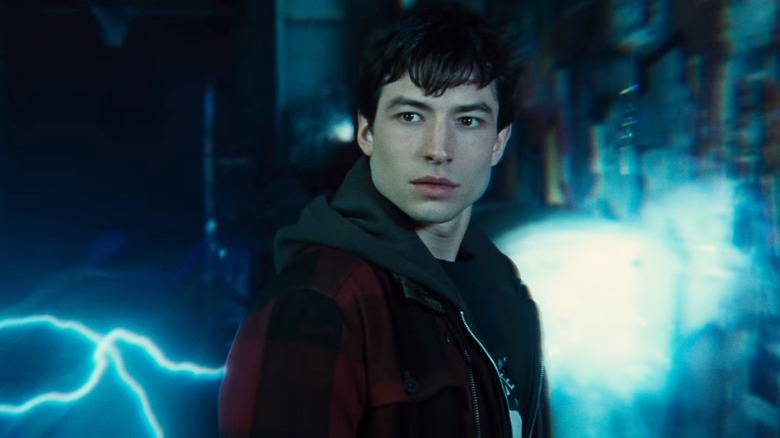 Warner Bros.
Ezra Miller leads the cast of "The Flash" as Barry Allen. The movie will also feature both Ben Affleck and Michael Keaton as their respective versions of Batman/Bruce Wayne. Ron Livingston (Henry Allen), Maribel Verdu (Nora Allen), Temuera Morrison (Tom Curry), Kiersey Clemmons (Iris West), and Sasha Calle (Supergirl) also star.
The Flash trailer
While we don't have a trailer for "The Flash" movie just yet, we did get a brief panel at last year's DC FanDome. It features both Ezra Miller and Andy Muschietti dishing some details on what to expect (in vague terms). It also offers glimpses at the movie's concept art, which should help tide you over until the trailer arrives. Check out the video for yourself above.