The Flash: Release Date, Cast, And More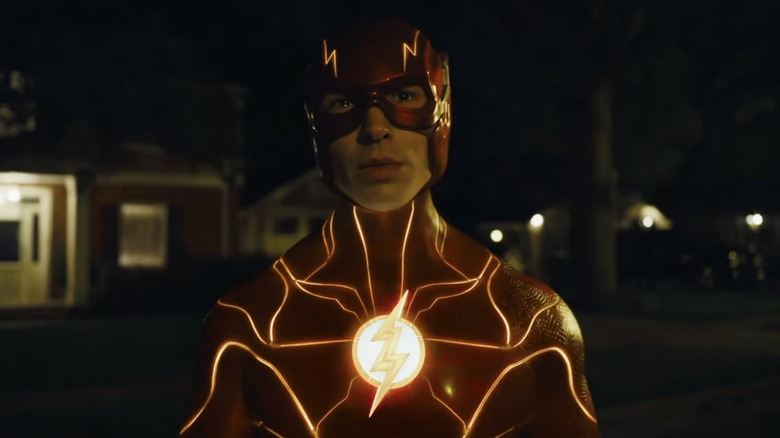 Warner Bros.
(Welcome to ...And More, our no-frills, zero B.S. guide to when and where you can watch upcoming movies and shows, and everything else you could possibly stand to know.)
At one point, "The Flash" was supposed to be the first solo DC superhero flick to be released after "Justice League" initially hit theaters in 2017, and it even had an early 2018 release date locked in. That obviously did not happen – not by a long shot. But after years of being stuck in development hell, the Scarlet Speedster is finally getting a standalone movie. Ezra Miller is back and the movie is set to race into a theater near you this summer.
For those who have questions, we've got the answers. We're here to dish out all of the information you need ahead of its impending release. Here is everything you need to know about "The Flash."
The Flash release date and where you can watch it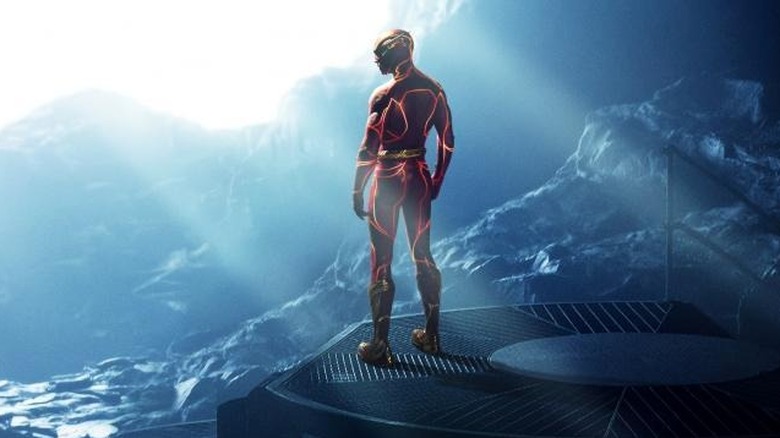 Warner Bros.
"The Flash" is set to arrive in theaters on Friday, June 16, 2023. This movie is getting an exclusive theatrical release before arriving on HBO Max, so don't expect to be able to stream it right away. So those hoping to stream it from the comfort of home will have to wait at the very least 45 days to do so, though it very well may be longer in this case.
What is The Flash?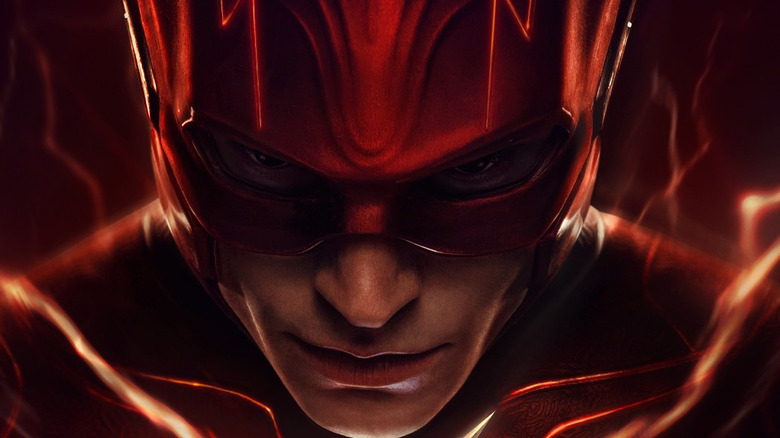 Warner Bros.
"The Flash" is an upcoming entry in what was formerly referred to as the DCEU that will focus on Ezra Miller's Barry Allen. It will take place after the events of "Justice League," representing the first solo movie in the character's long history. The plot, loosely speaking, sees Barry traveling back in time using his super speedy powers in an attempt to save his mother's life, but messing with time has some unintended, timeline-shattering consequences.
Most importantly, "The Flash" will be opening up the DC multiverse, bringing back both Ben Affleck and Michael Keaton as their respective versions of Batman. Yes, that's (at least) two Batmans for the price of one. We are also getting a new version of Supergirl played by Sasha Calle, two versions of Barry Allen, and much more. The movie will also be used as a bit of a reset to help usher in the new DC Universe that DC Studios heads James Gunn and Peter Safran have planned.
The Flash is loosely based on Flashpoint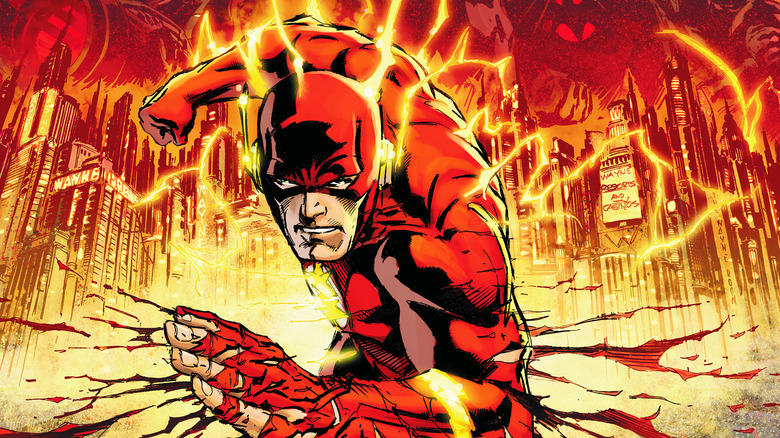 DC Comics
While it is certainly going to be a loose adaptation, the classic 2011 DC Comics storyline "Flashpoint" serves as the inspiration for the story that will play out in this film. In essence, that will allow DC to open up the multiverse, using Barry Allen as the key to unlock it all. For those unfamiliar with writer Geoff Johns' tale, a synopsis for the book reads as follows:
When Barry Allen wakes at his desk, he discovers the world has changed. Family is alive, loved ones are strangers, and close friends are different, gone or worse. It's a world on the brink of a cataclysmic war – but where are Earth's Greatest Heroes to stop it?It's a place where America's last hope is Cyborg, who hopes to gather the forces of The Outsider, The Secret 7, S!H!A!Z!A!M!, Citizen Cold and other new and familiar-yet-altered faces! It's a world that could be running out of time, if The Flash can't find the villain who altered the time line!
Is The Flash movie connected to The CW show?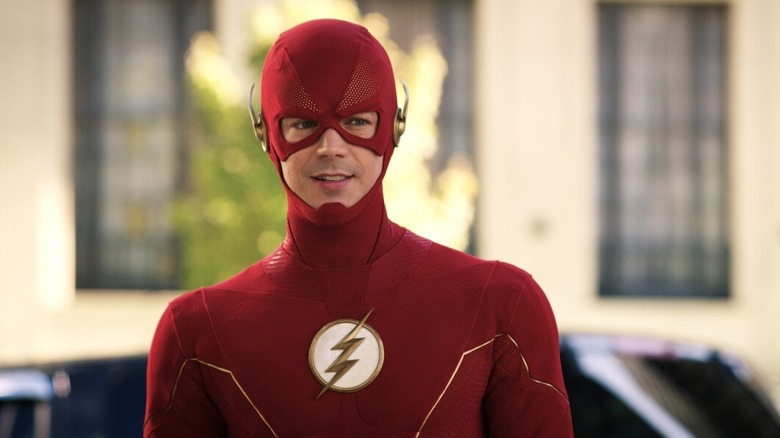 The CW
It remains to be seen if Grant Gustin, who plays Barry Allen on "The Flash" TV show on The CW, will make an appearance in the film. If such a thing is going to happen, it will surely be kept a secret until the release. Having said that, Ezra Miller did briefly appear in the "Crisis on Infinite Earths" crossover event in the Arrowverse, coming face-to-face with Gustin's version of the Scarlet Speedster. That connected the main DC Universe from the movies to the TV Arrowverse, so the universes are connected in some way, leaving the door open for a cameo or two from the show. But the events of the show and movie probably won't directly impact each other.
The Flash director, crew, and more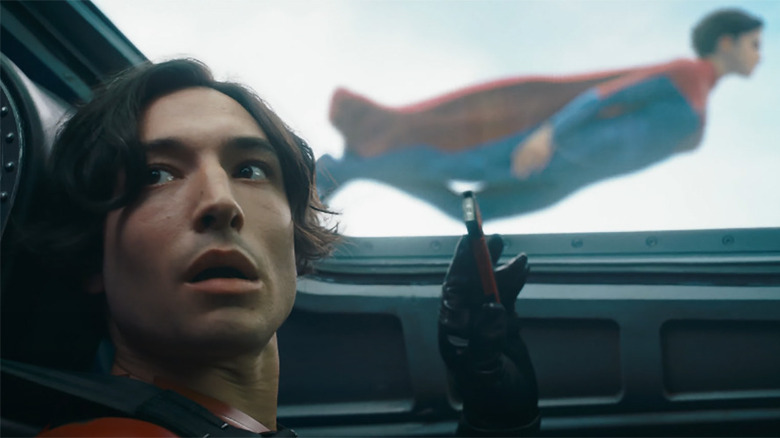 Warner Bros.
"The Flash" is directed by Andy Muschietti ("IT"). Christina Hodson ("Birds of Prey") penned the most recent version of the screenplay, working from a story cooked up by John Francis Daley & Jonathan Goldstein ("Dungeons & Dragons: Honor Among Thieves," "Spider-Man: Homecoming") and Joby Harold ("Transformers: Rise of the Beasts," "Army of the Dead"). Barbara Muschietti and Michael Disco are producing, with Marianne Jenkins and Walter Hamada on board as executive producers. Benjamin Wallfisch ("Shazam!") is set to handle the score, with Henry Braham ("The Suicide Squad") serving as cinematographer.
Who's in The Flash cast?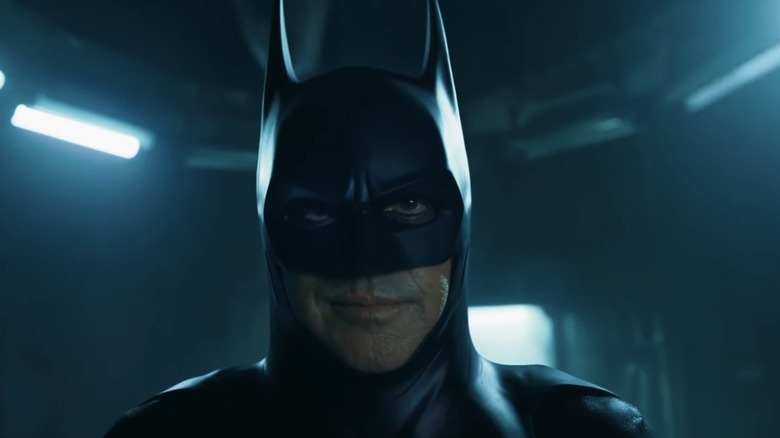 Warner Bros.
Ezra Miller leads the cast of "The Flash" as Barry Allen. It also includes both Ben Affleck and Michael Keaton as their respective versions of Batman/Bruce Wayne. Ron Livingston (Henry Allen), Maribel Verdu (Nora Allen), Kiersey Clemmons (Iris West), and Sasha Calle (Supergirl) also star. One of the big surprises that was revealed to the world when the trailer dropped is that Michael Shannon will also be returning as Zod from "Man of Steel," suggesting there could be many more surprise cast members along the way as well.
Why was The Flash movie delayed for so long?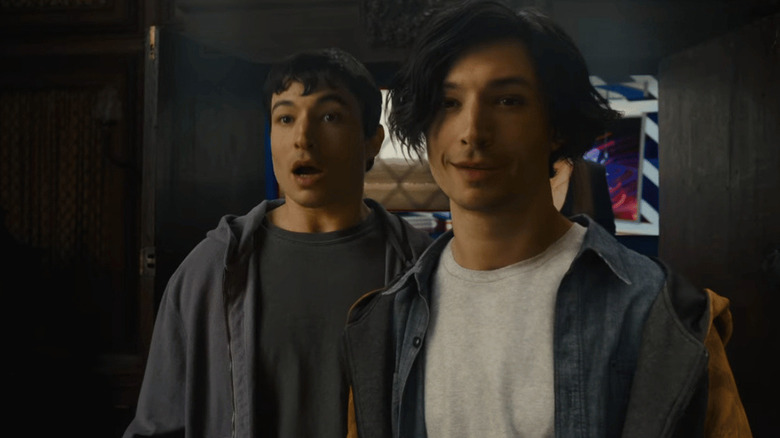 Warner Bros. Pictures
Warner Bros. initially began developing "The Flash" as a movie way back in 2004, so this one has had a very long journey to screen of nearly 20 years. But even during the Ezra Miller era, it has gone through many iterations, various filmmakers, regime changes at the studio and now, a reboot of the DC Universe. That has all served to complicate matters greatly, not to mention the pandemic shutting down all of Hollywood for months on end. 
Plus, Miller has had more than their fair share of off-screen troubles, which has put the studio in a complicated situation. While Miller has been seeking treatment for those issues, the public image of Miller has been difficult to navigate around, since he is very much the face of this film. In short, just about everything that could go wrong, has gone wrong (and then some). We actually put together a very comprehensive breakdown of every single thing that has gone wrong with "The Flash" movie, which you can read right here.
What is The Flash rated?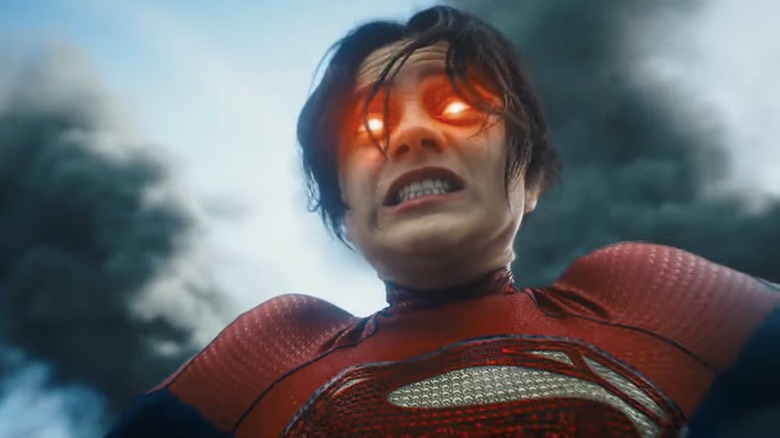 Warner Bros.
As of this writing, "The Flash" has not officially been giving a rating by the MPAA. That said, most mainstream superhero movies of this sort wind up with a PG-13 rating, and that is the expectation here as well. Certain DC films such as "Joker" and "The Suicide Squad" have pushed the enveloped to go for an R rating, but that is only when it seems to suit the story. In this case, Warner Bros. is going for a more mainstream, audience-friendly approach. So anything other than a PG-13 would be very surprising.
Where to watch the other DCU movies with The Flash?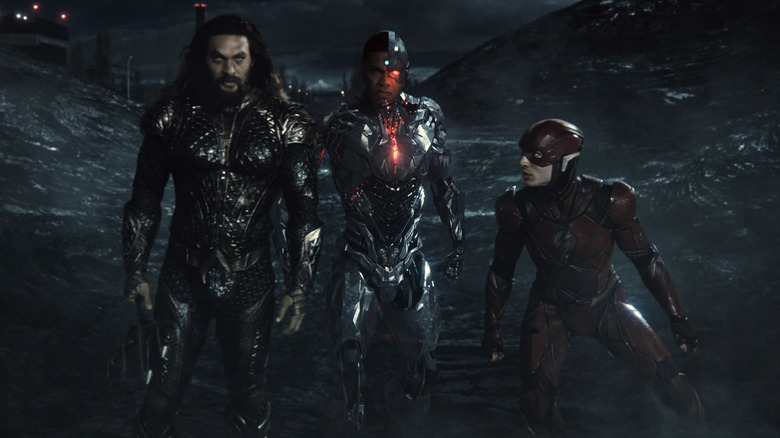 Warner Bros.
For those who want to get caught up on Barry Allen's previous adventures in the DC Universe before "The Flash" hits theaters, there are several ways to do just that. "Batman v Superman: Dawn of Justice" (which features a brief cameo by Ezra Miller), as well as both the theatrical cut of "Justice League" and Zack Snyder's "Justice League" are all streaming on HBO Max. So subscribers can easily watch all of his prior appearances in the DCU. Aside from that, the films are readily available to rent through a variety of digital retailers, such as Prime Video or Apple TV. And for those who still like physical media, all of these movies are readily available on Blu-ray, DVD, and 4K Ultra HD. There is no shortage of options.
Watch The Flash trailer
Warner Bros. has indeed released a full-length trailer for the movie, which you can check out above. It offers a healthy dose of the multiverse-spanning craziness, including multiple Batmans, multiple Barry Allens, and plenty of other surprises. Additionally, we've got the official synopsis for the film, which you can check out below.
Worlds collide in "The Flash" when Barry uses his superpowers to travel back in time in order to change the events of the past. But when his attempt to save his family inadvertently alters the future, Barry becomes trapped in a reality in which General Zod has returned, threatening annihilation, and there are no Super Heroes to turn to. That is, unless Barry can coax a very different Batman out of retirement and rescue an imprisoned Kryptonian... albeit not the one he's looking for. Ultimately, to save the world that he is in and return to the future that he knows, Barry's only hope is to race for his life. But will making the ultimate sacrifice be enough to reset the universe?