Idris Elba Admits He's Probably Not Going To Play James Bond At This Point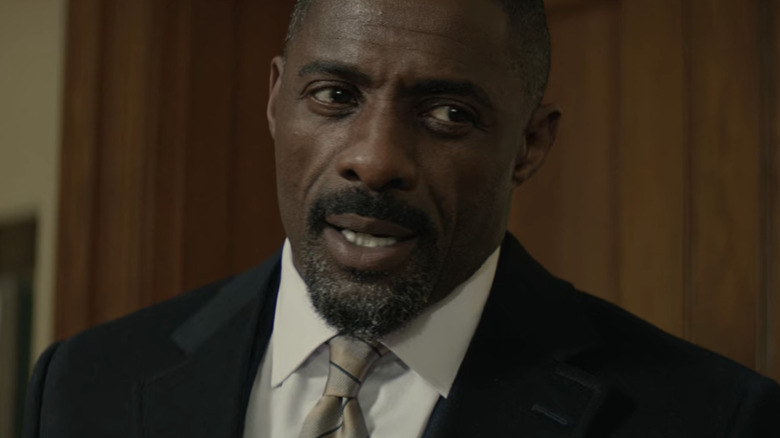 STXfilms
Idris Elba is 49, only a few years younger than Daniel Craig, who — at 53 — is now retiring from the role of James Bond with "No Time to Die." Like the Blond Bond, who was tendering his resignation to his boss, M, as early as his first outing, "Casino Royale" (the best Bond movie), Craig has been talking up his impending retirement for years.
Back in 2015, while he was 47 and promoting "Spectre," Craig was already talking about how it was "getting harder" for him to keep up with the physical demands of the role. At the time, he famously said he'd rather slash his wrists than play Bond again, but here we are.
Once upon a time, there was hope that Elba might succeed Craig as Bond. Alas, that ship seems to have sailed. Elba was on the red carpet this week for the premiere of his new Netflix Western, "The Harder They Fall," at the London Film Festival. There, he spoke with ITV London (via Rolling Stone), where he quelled any lingering hopes that he might play 007, saying, "No, I'm not going to be James Bond."
If the mnemonic device of alliteration has you wanting to trade the "Black Bond" for the Blond Bond in popular vernacular, it sounds like Elba would rather people move past such race-based labels and embrace a more color-blind view:
"How amazing would it be to have a Black James Bond? It's a sign of the times when we can stop talking about black, white, and color."
The Next James Bond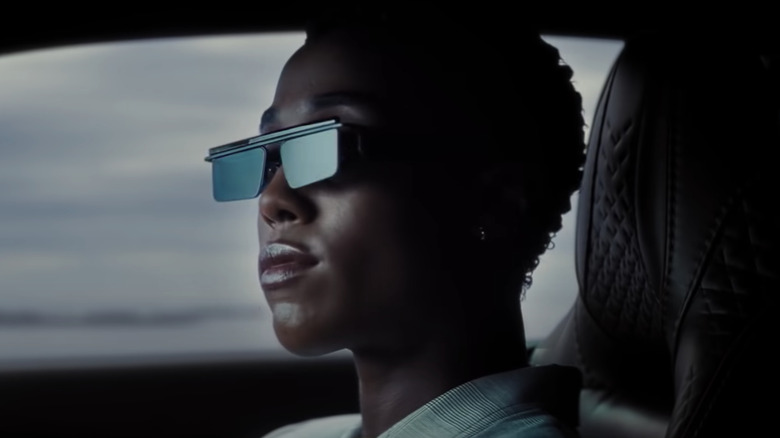 Eon Productions
Technically, there already is a Black 007. Her name is Nomi and she's played by Lashana Lynch in "No Time to Die." The film sees Bond coming out of retirement, but not before his code number has been assigned to a new MI6 agent, like the number on back of a sports jersey.
Lynch has said that she would love to play Nomi again, and it's always possible that they could spin her off into her own adventures. However, Nomi is Nomi and Bond is Bond, and producer Barbara Broccoli has said that the hunt for the next Bond begins next year.
There's also been some talk that Richard Madden of "Game of Thrones" and Netflix's "Bodyguard" might be a good fit for Bond, and I can very much see him in the role. Yet Madden has a starring role in Marvel's upcoming "Eternals," and I almost wonder if Broccoli and her brother and Eon Productions partner, Michael G. Wilson, might not be more inclined to go with an actor who has had a little less exposure than Madden.
That's just pure speculation on my part. Before "Casino Royale," Craig was known mostly for his work as a supporting actor in films like "Road to Perdition" and Steven Spielberg's "Munich," though "Layer Cake" did capitalize on his casting as Bond and show him holding a gun the same way.
You can read our interview with Broccoli and Wilson and hear what they have to say about "No Time to Die," which is in U.S. theaters as of October 8, 2021. Elba's "The Harder They Fall" hits Netflix on November 3, 2021.