No Time To Die Review: Daniel Craig's Swan Song Gives Bond A Definitive, Divisive Ending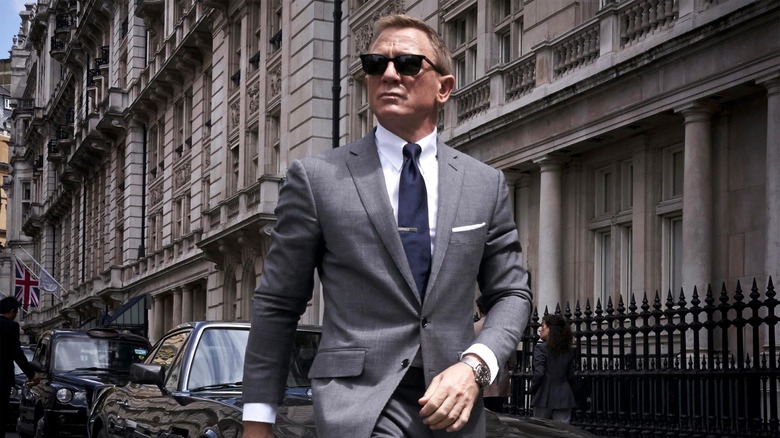 MGM
Alan Moore once penned a great introduction to Frank Miller's 1986 masterwork "The Dark Knight Returns," a story that itself might be the Rosetta Stone to our current cultural fascination with crafting finales for our previously eternal heroes. In that intro, Moore cites the importance of "that element without which all true legends are incomplete and yet which for some reason hardly seems to exist in the world depicted in the average comic book, and that element is time." As Daniel Craig's run has been positively obsessed with the passage of time — from comments about his life expectancy in "Casino Royale," to whole films themed around whether he's too old or obsolete to do the job — it was perhaps inevitable that his tenure would end with a defined conclusion to his arc. Whether it pleases, frustrates, or enrages fans will be a topic of lively, constant debate until "Bond 26" is eventually underway, but "No Time To Die" is indeed an ending.
But as the longest James Bond film ever (a full 15 minutes more than "Spectre," the previous title holder), it's in no particular hurry to get to that ending. Forget the press notes; after a curiously bloodless gun barrel opening sequence, there are nearly 40 minutes, three countries, a flashback, and a title sequence to get through before we meet Bond in Jamaica, retired and spearfishing and wearing holes through his clothes. We find him right before his CIA pal Felix Leiter (Jeffrey Wright) and MI6's new 00 (Lashana Lynch's Nomi) do, and before long Bond is pulled into a competing attempt to recover a scientist (a hilarious David Dencik) whose work with biological weapons has made him a SPECTRE kidnapping target.
Bond's Bucket List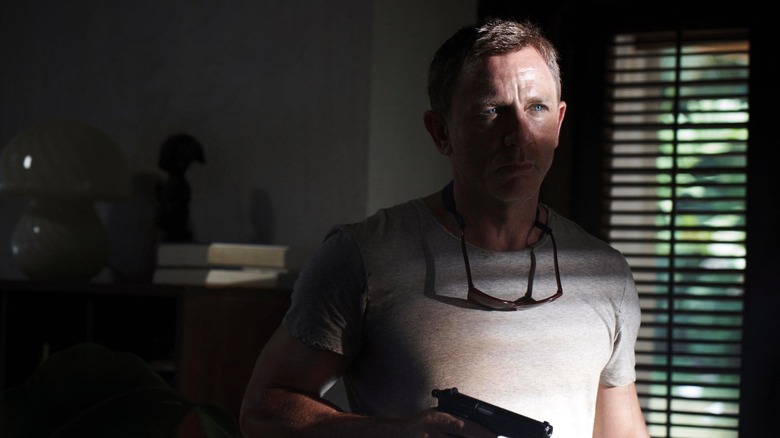 MGM
Bond heads to Cuba as a free agent doing the CIA a favor (with a delightful but all-too-brief assist from Ana de Armas as a Cuban ally), and there's a race between Bond and Nomi to snatch the scientist from Blofeld's birthday party (yes, really) before the scientist's weapon can be implemented. But the gathering in Cuba reveals the work of another player in the game, which sends Bond back to London, back to MI6, and back into his Tom Ford suits as he attempts to track down and stop the mysterious Safin (Rami Malek), who has big — nay, global — plans for the weapon.
Along the way "No Time To Die" delivers the franchise's best gadgets in 19 years, the absolute funniest moments in Craig's five films, and a score from Hans Zimmer (with collaborator Steve Mazzaro) that returns Bond's musical soundscape to its John Barry roots. Indeed, "No Time To Die" presents much to love, and ticks off a bucket list of very Bondian things Craig's 007 had yet to do during his run. This writer's fanboy wish list for "Bond 25" (as it was known for approximately four years) was the following: to get Craig's Bond to finally have some fun, to see him don a military uniform, and to finally let him save the world. Two out of three (maybe two-and-a-half; that commando sweater he rocks in the film's third act is pretty cool) ain't bad!
A Shaky Swan Song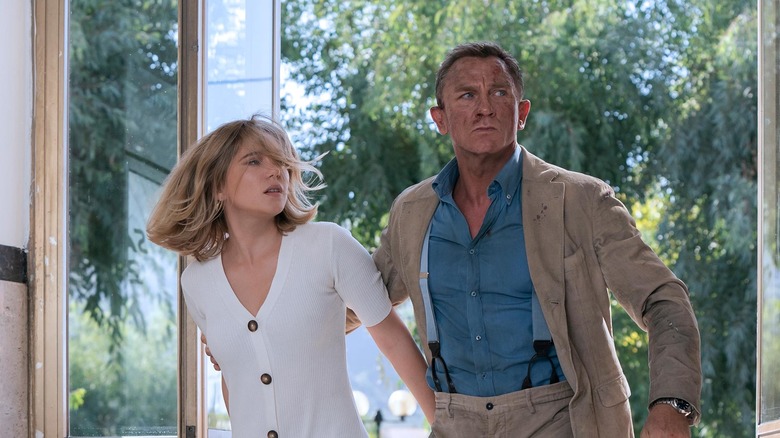 MGM
On the other hand, Craig's run has always been about coloring outside the lines of the Bond formula, and it's those deviations that have both re-energized and frustrated the fan base over the past 15 years. Think about it: here he is in 2006 becoming 007; here he is in 2012 facing obsolescence and personal loss; here he is in 2015 walking away from the service. We've had 15 years of "Untold Tales of Bond," which beats remaking "The Spy Who Loved Me" over and over. "No Time To Die" not only continues the trend but doubles down, sending Bond into wildly uncharted territory that's going to divide audiences sharply.
That divide might even exist within one viewer. Broken down into individual elements, "No Time To Die" delivers. Director/co-writer Cary Fukunaga continues the A-listification of Bond, rendering something at least as beautiful as "Skyfall" and at one point soundly one-upping the long single-take at the start of "Spectre." He and his screenwriters Neal Purvis, Robert Wade, and Phoebe Waller-Bridge create moments that will delight hardcore fans of the franchise. (The wristwatch gag alone is an all-timer.) But there's something vignette-ish about it that keeps it from hanging together as a whole, a videogame mission kind of structure that might rankle those looking for something more cohesive from a film with this pedigree. Craig is game as always and it's gratifying to see him enjoying himself here, but in the more emotional moments he often feels at arms' length when it's crucial that he doesn't. Aside from Lynch (who's fantastic), the supporting players (Naomie Harris, Ralph Fiennes, Rory Kinnear) are given very little to do — which, one could argue, is (or should be) standard for a Bond film, but one can't imagine a cast this talented signing up for another 10 years of this. The return of Madeleine Swann (Léa Seydoux) makes a strong case that extended continuity is an albatross around this franchise's neck. And Malek's Safin feels like a rough draft, only ever half there, never landing the way a classic Bond villain must. These are tough hurdles when the film is meant to be a grand swan song.
James Bond is Eternal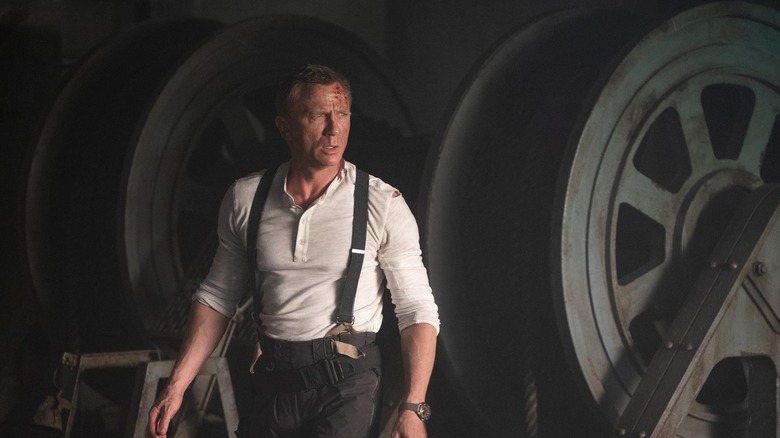 MGM
And that's a shame, because one could argue that an ending for Bond should be a natural fit. As immortal as Ian Fleming's creation has been, the literary 007 was certainly preoccupied with his own finite existence, prone to dwelling on, and in fact often driven by, the certainty of his imminent demise. And as Alan Moore continues in his "Dark Knight Returns" intro, "All of our best and oldest legends recognize that time passes and that people grow old and die. The legend of Robin Hood would not be complete without the final blind arrow shot to determine the site of his grave. The Norse Legends would lose much of their power were it not for the knowledge of an eventual Ragnarok, as would the story of Davy Crockett without the existence of an Alamo." Frank Miller's approach to this problem was a novel one at the time, and you'll have to see "No Time To Die" for yourself to decide how well Fukunaga & co. have succeeded in giving their hero a final story. But for this fan it was ultimately an ill fit. All respect to Alan Moore, James Bond is eternal. James Bond is forever. To quote the end credits of this very film, James Bond will return.
/Film Rating: 7 out of 10